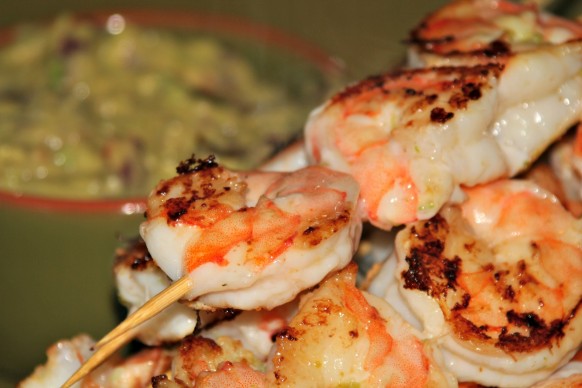 Who doesn't love shrimp? I was always afraid of raw sea food, and my experience with shrimp went as far as buying cooked and peeled shrimp that were "ready to eat" and serving them with jarred cocktail sauce. When I finally got over my fear of touching all things raw and made shrimp "from the scratch", they came out so good that frozen cooked shrimp are no longer allowed in my house:)
For the shrimp:
1.75 lbs of raw shrimp, peeled
lime zest
two tablespoons of olive oil
For the Guacamole:
Avocado
two limes (juiced)
one chili pepper
one red onion
one tomato (I love kumato tomatoes, the very dark red ones)
After the shrimp are peeled and cleaned, zest one lime and add olive oil. Mix and let marinate.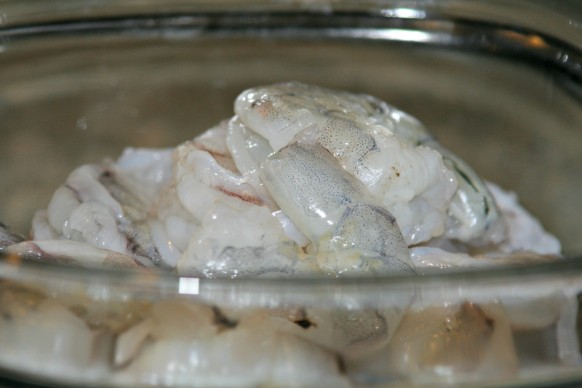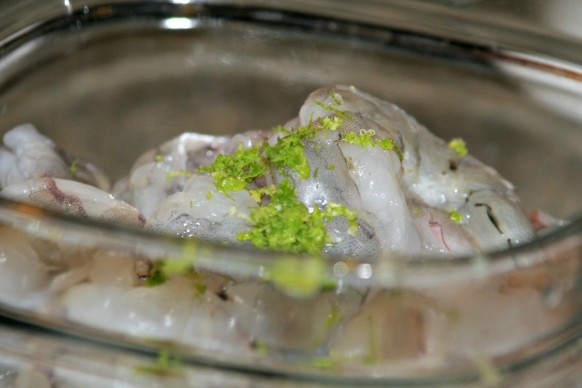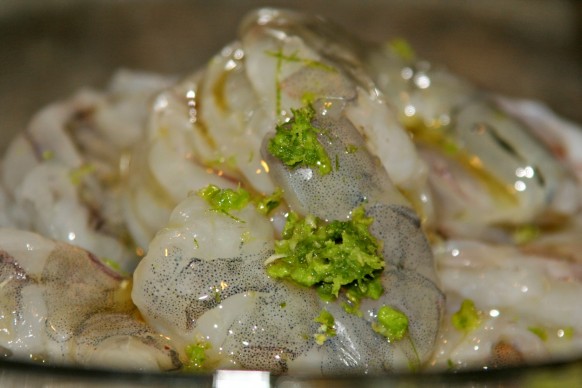 In the mean time, cube the avocado add lime juice and mix together. The lime juice will keep the avocado from turning brown.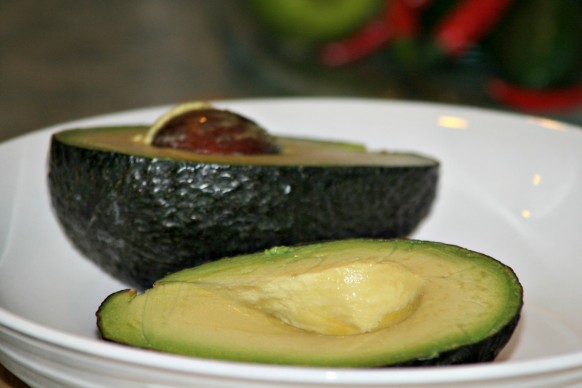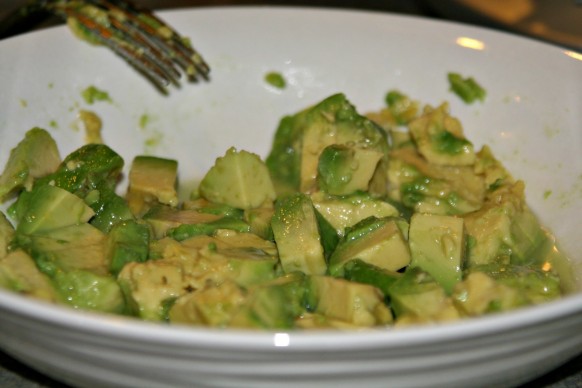 Add chopped red onion to the avocado, cubed tomato and chopped chili pepper. For extra spicy flavor, do not discard the chili pepper seeds, I left just a few as chili peppers already have a good kick to them as it is. (also when handling the chili pepper, use gloves if you have any cuts on you hands, and avoid touching your face: it will burn!)
Mix everything together, salt and pepper to taste and your guacamole is ready. You can refrigerate it until ready to use.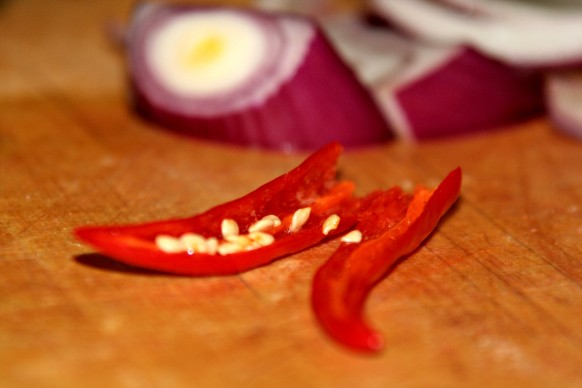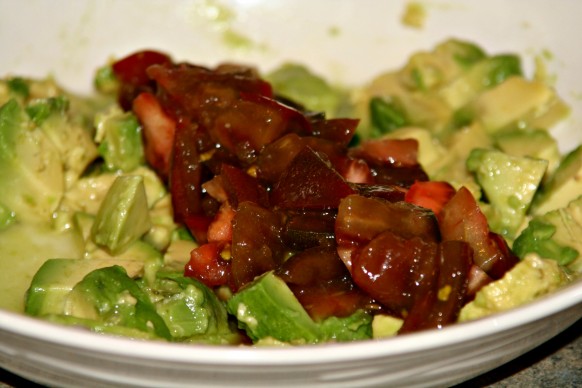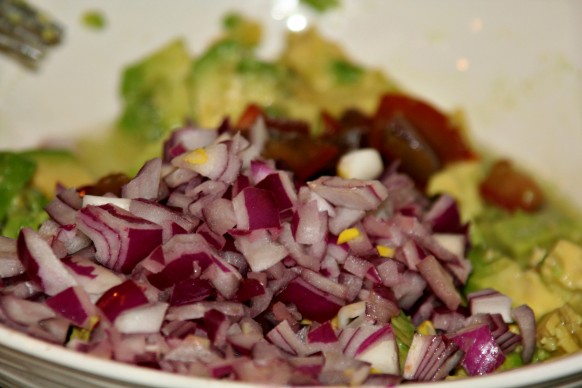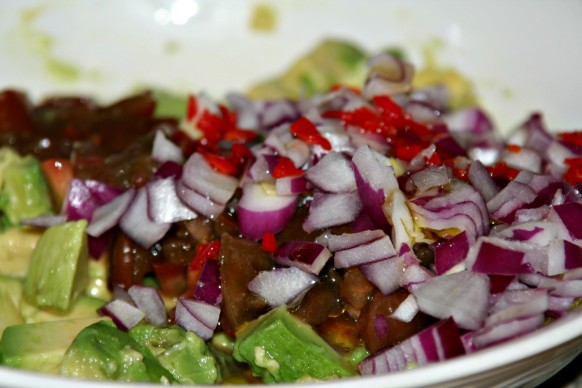 Grill the shrimp on a grilling pan (or simply fry) without adding any extra oil. Shrimp cook very quickly, only two or three minutes per each side.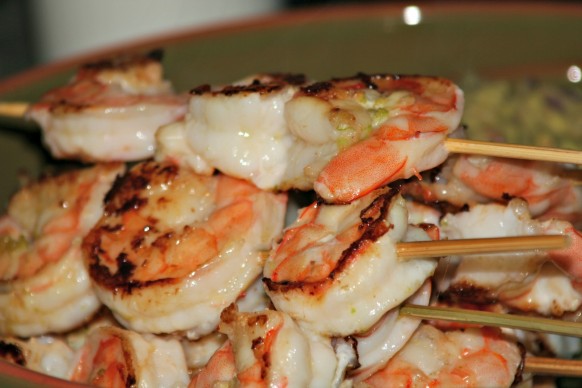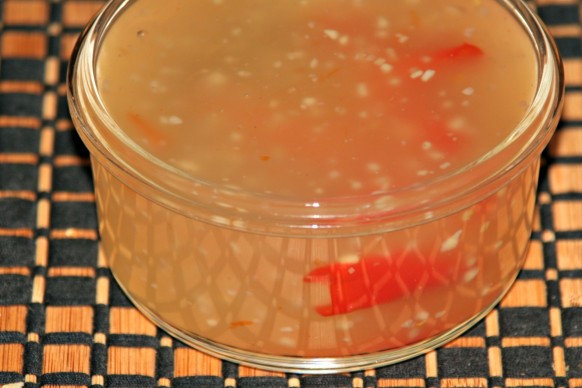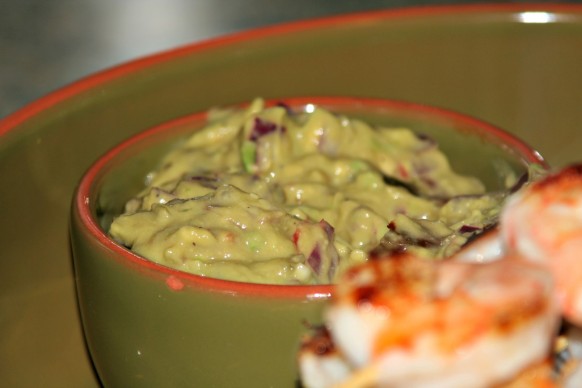 Serve with guacamole. I also love to double dip the shrimp in guacamole and my homemade sweet and sour chili sauce.