Regardless of the season, I suffer from dry and chapped lips all year long. I was so annoyed that I can't wear lipstick, I tried every trick in the book and nothing worked.  I was at the mall once getting a refill of my foundation at a Chanel stand and as a sales associate decided to make sure I have the right shade and proceeded to put makeup on me, she was nice enough to notice that my lips "look horrible". Yeah, that was very necessary to mention because she said that I absolutely must buy this Roughe Coco Baume lip balm and that it will change my life. Price? $32.50!! I said no way I'm paying over 30 bucks for a chapstick, but she went on telling me about her sister who suffers from some skin disease and blah blah. So I did end up buying and loving it! I kept it on my nightstand and put it on before sleep and in the am before my makeup, it lasted me forever. I felt that I finally got over my always chapped lips. When I ran out, I decided to get more and it just wasn't the same. It still is a great long lasting balm that moisturizes and conditions and it remains my favorite, but I'm just not sure it being worth 32 dollars.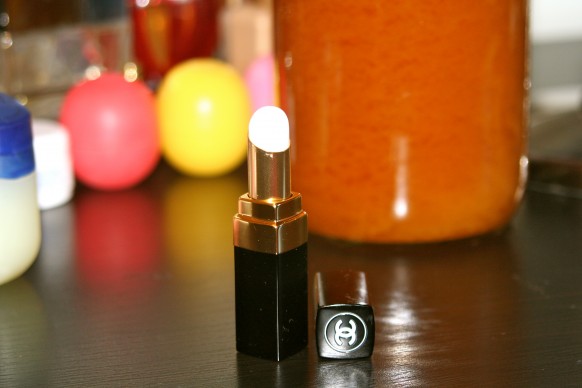 Sometimes my lips are chapped so badly (and this can happen overnight, due to dry air, etc.) I just want to use my face scrub to get rid of the dryness. I used to use those little lip scrubs, but found something a lot better and a lot more affordable, thanks to my grandma. As a kid, I always got dry lips during winter time, to the point when they'd burn really badly. My grandma would always dip a spoon in raw honey, put some on my lips and it always brought instant relief. I now use honey as a lip scrub and it always helps to keep my lips smooth. I use organic raw honey that is very grainy, but even regular honey in a squeeze bottle can be used, it may not exfoliate as well, but it will certainly help smooth and moisturize. I do this as often as I need to. If your lips are chapped to the point of bleeding, skip the exfoliation, just place a thick layer of honey for a few minutes and moisturize with a balm after.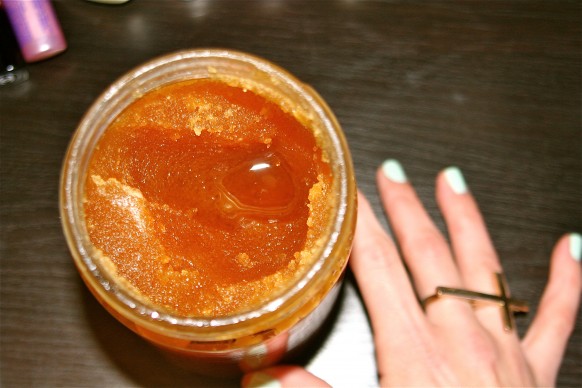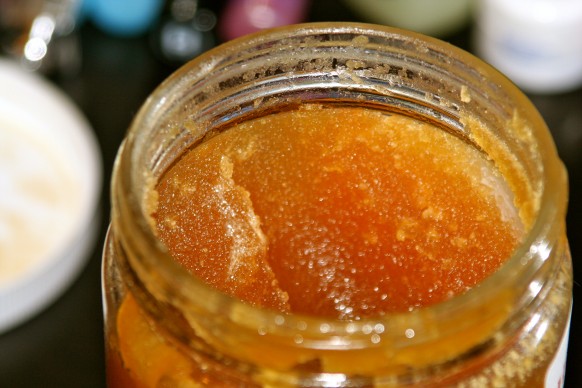 Another trusted and never disappointing product, is good old Vaseline. This has an additional benefit, because it can be used all over your body for dry skin patches and even small cuts.  I often use it before putting on makeup.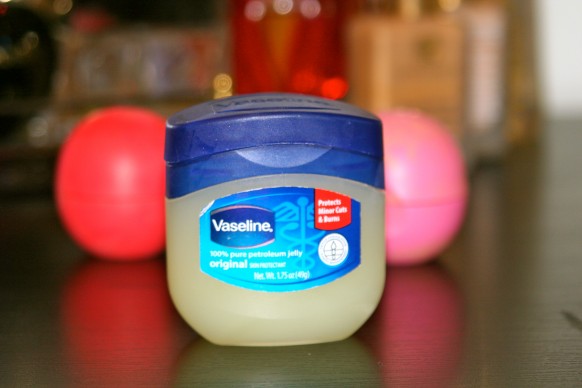 efore going to sleep, I like to use Neosporin's overnight renewal therapy, which contains mostly petroleum jelly like Vaseline. It never fails to smooth and relieve.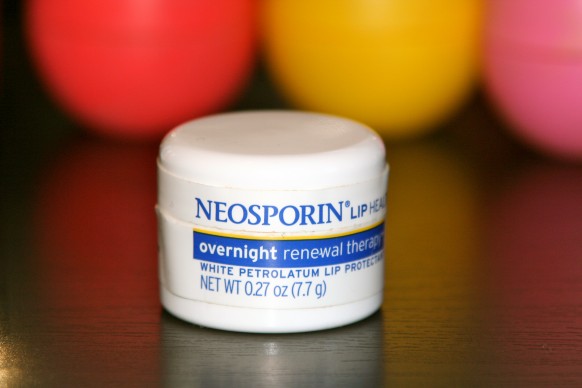 And of course there are ever present lip balms of all colors, I especially like the esos ones because they're so cute and they smell amazing.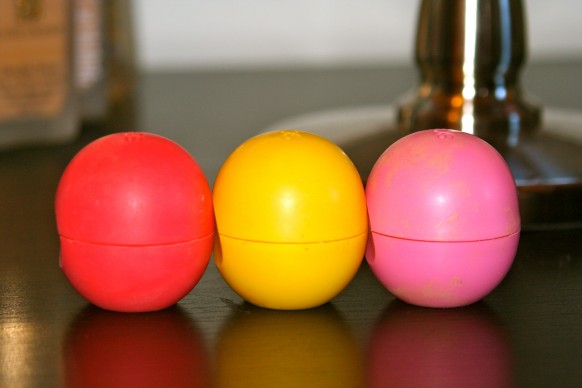 Chapsticks? I keep one in my bathroom, bedroom, kitchen, living room, office, purse, everywhere! I hate it when I have to ask "where is my chapstick????". ARGHHH that's always the worst! ;) I don't recommend keeping one in your car though, they always melt in the sun, you've been warned ;) Lastly, it is important to always use one with SPF (almost all of them have SPF 10) when leaving the house and re-apply it throughout the day, especially if we plan to be out in the sun all day!