How to stop procrastinating, right now. 
You know you need to get something done, but you don't do it right away. You first check your email, then your Instagram feed, next thing you know it's two hours later and you find yourself watching cat videos on YouTube.
Last night, as I was reading a post about discipline on one of my favorite blogs: zen habits, it got me thinking quite a bit about procrastination. For instance, quite a lot of you commented on my last post saying how much you'd love to get an early start to your day, but also, at the same time, you mentioned how difficult it is to get into that habit of getting out of bed early. Lack of discipline? Procrastination? Maybe we all just love sleep a little too much?
Procrastination is a habit of putting off our less urgent tasks in favor of those that are not only less urgent, but also more pleasurable (if you are not yet familiar with instant gratification monkey, you NEED to check out this article on waitbutwhy.com). Truth is, we all procrastinate, some to a greater degree than others.
TACKLE YOUR MOST IMPORTANT TASKS, FIRST THING IN THE MORNING
Or… as soon as your schedule permits. When you have a lot of work to do,  try to take care of most important tasks right away. The things that are on top of our to-do list are pretty much always most difficult and time consuming ones and probably… less pleasant than others. This is also why we always put the important stuff off, for as long as we can. BUT, the sooner you start working on those "big" tasks, the sooner it'll be over with (realizing this a few years ago would have definitely saved me a couple of all-nighters I pulled off back in college).
I also like this strategy when it comes to working out; as soon as I get home, I wash my face, change my clothes and start my workout. It doesn't matter if I don't feel like it, I know that once I start doing something around the house or sit down, I'll go from "ehh, I don't feel like it" to "I'll just do a double session tomorrow" and skip my workout. For the first couple of weeks it felt almost as if I was forcing myself to do this (well, I kinda was) but after a while, it simply becomes a habit.
WRITE THAT STUFF DOWN
In an era where smartphones have pretty much become extensions to our limbs, I still love me some pen and paper (remember those?). Sure, there are quite a few apps you can download with all sorts of list-making, task-reminding, alarm-ringing capabilities, but I still like to write my to-do lists on my planner. Old school style. You don't have to be a very busy person to create a to-do list; it can include tasks as simple as: do laundry, take the dog to the vet, finish that English essay, get groceries, or play "What does the fox say?" on Just Dance 2015 (don't you dare judge me!).
The point of having a to-do list, is that you have your tasks right there in front of you and you get to cross them off your list as you complete them- do you have any idea how good that feels? Because you write those things down you can focus on the important tasks, keep yourself organized. To make things even better, you can always make your last point "have a glass of wine" or "watch the Walking Dead", so you know that once you complete your to do list, you'll get to reward yourself by doing something you like.
THE 20-10 METHOD
This is something I once again learned from Leo (zen habits). As soon as you start your day, or as soon as your schedule allows, spend 20 minutes "unprocrastinating" and working on your first, most important task. During those 20 minutes, you are not allowed to browse the internet, check your phone, or turn on the TV. After the 20 minutes are up, you can either continue working, or allow yourself a 10-minute break, during which you can check your email, Twitter, or Instagram feed. This will be your reward for doing your work. Once the 10 minutes are done, go back to working on your task for the next 20 minutes, and so on.
To help you with this, you can set up the timer on your phone that will let you know when the time is up. When doing this, it's important to stay mindful of any distractions or urges to stop, and not let that Instant Gratification Monkey take over.
TAKE RESPONSIBILITY
Telling yourself things like "I work better under pressure" or "I don't feel like doing this right now, I'll just do it later" shows a lack of responsibility. Do you really think you work better under pressure, or is it something you only tell yourself as an excuse? The main reason why we procrastinate is because we love that comfort of distractions, that escape. One of the ways to overcome this, is to let go. What's the worst thing that can happen? Let go of that fear of discomfort, do what you need to do, and once all your work is completed, you can indulge in as much comfort, as you wish.
Thinking about this reminds me of being in school, and having my mom tell me every Friday "do your homework today, so that you can enjoy your weekend, stress free"; what do you think I did? Of course I put it off until Sunday evening (didn't we all, come on now) and of course I did regret putting it off until last minute, every single week. It's kind of funny that as adults, we still let that instant gratification take over, but one thing's certain: it's never too late to change and become more productive.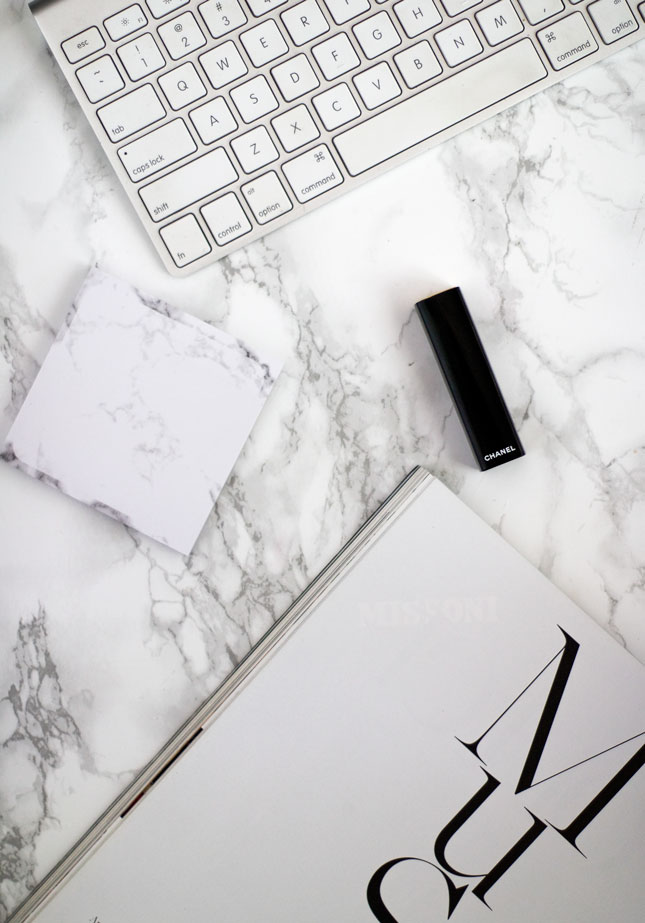 Whether it's something as simple as not washing your dishes right away (which is what Leo talked about in his post), or putting off writing that college paper until last minute, believe it or not, you can overcome it. You just need a little discipline and take it one step at a time.