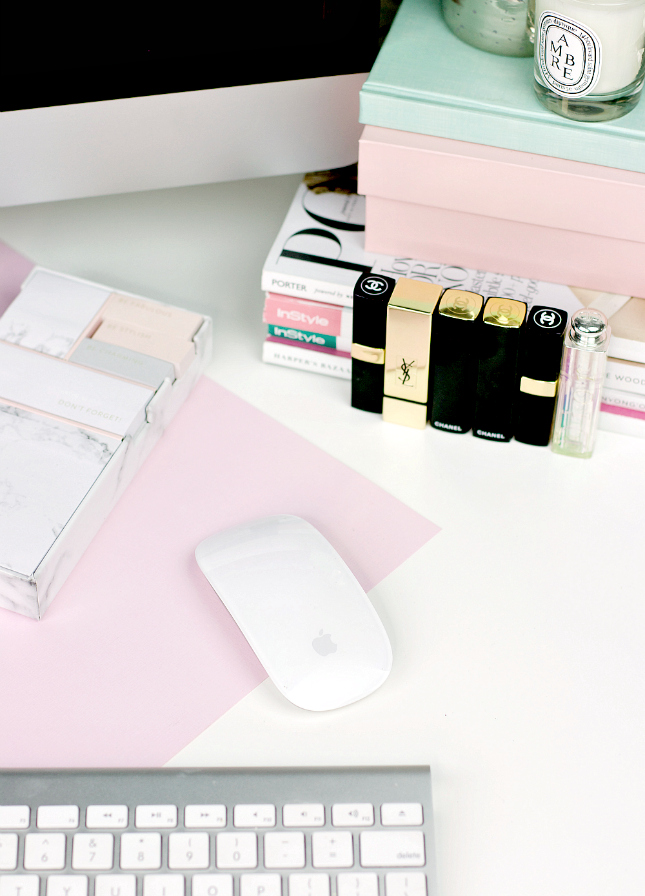 5 Things To Do For Your Blog When You Don't Feel Like Writing
Writing doesn't always come easy.
There are times when I can sit in front of a blank Word document for what seems like hours, and know that it's just NOT. GOING. TO. HAPPEN. Yes, it can be frustrating, but I don't ever force myself to write because I'm convinced that YOU can always tell when content is being published, just for the sake of it. I don't usually batch-write my content, either. I love blogging, but I don't want it to feel like a chore- it kind of sucks the fun out of it. With that being said, if I go a day or two without writing, it feels…… weird. I kind of feel lost and disoriented because this blog has become such a huge part of my life and daily routine.
There is so much more to blogging than just writing, creating content and hitting publish. On those days when I don't write, I always make sure to do something productive for my blog anyway. Otherwise, I'll go crazy.
So what do you do when that writer's block kicks in?
EXPAND YOUR AUDIENCE
Find a few new blogs to follow and add them to your comment list. I can't tell you how many times I followed someone because I came across an interesting comment they left under someone one else's blog post. Comments don't always need to be long, but they do need to be meaningful. Forget "nice post"-bloggers hate that sh*t- comments like these will almost never get any attention or earn you any visits to your blog.
Another way to expand your audience is to network. Find new Pinterest Group Boards to join, share a few of your most popular blog posts. There are also Facebook Group for Bloggers, Instagram groups- all of these are a great way to network, find some support and, of course, expand your audience.
UPDATE YOUR OLD BLOG POSTS
Go through your archives and update your older content- this is something I like to do when writer's block hits, because even though I don't necessarily create any new content, I'm still doing something productive and improving my blog. With nearly 700 posts written so far, it keeps me busy. Check your links, update them where needed, update your photos and re-share the content. I do this especially with some of my most popular posts- which also happen to be quite "old". My writing style has changed over the years, so I like to go back once in a while and re-format those posts, maybe update some photos here and there. Go through some of those popular posts, and link to newer, relevant content.
WORK ON IMPROVING YOUR SOCIAL MEDIA ACCOUNTS
If, like me, you don't have much time to be present on Twitter– automate your tweets. Share your archive posts every couple of hours by having your tweets go out automatically. Pinterest is huge for me because it brings thousands of visits to my blog every week. I make sure to pin a few times a day and noticed that my re-pin rate as well as my following started growing steadily. Instagram is definitely my favorite social media outlet and the community is extremely supportive, I think it's a great place to connect with not just other bloggers and brands, but your readers as well.
CREATE A MEDIA KIT
If you're at a point where you're starting to get interested in creating sponsored content and partnering up with brands, it's a good time to create a media kit for your blog. Your media kit will outline your blog stats and some key facts about your blog, have a short bio and a breakdown of collaboration options. You can find a free template on Melyssa's blog right here along with instructions on how to customize it.
LEARN SOMETHING NEW
There's always some room left for improvement, amiright? Whether it be reading up on Photography, SEO or branding- you can always find something new to learn, something that will help you grow your blog and create better content. I personally love watching Photoshop tutorials as I'm trying to improve my editing skills.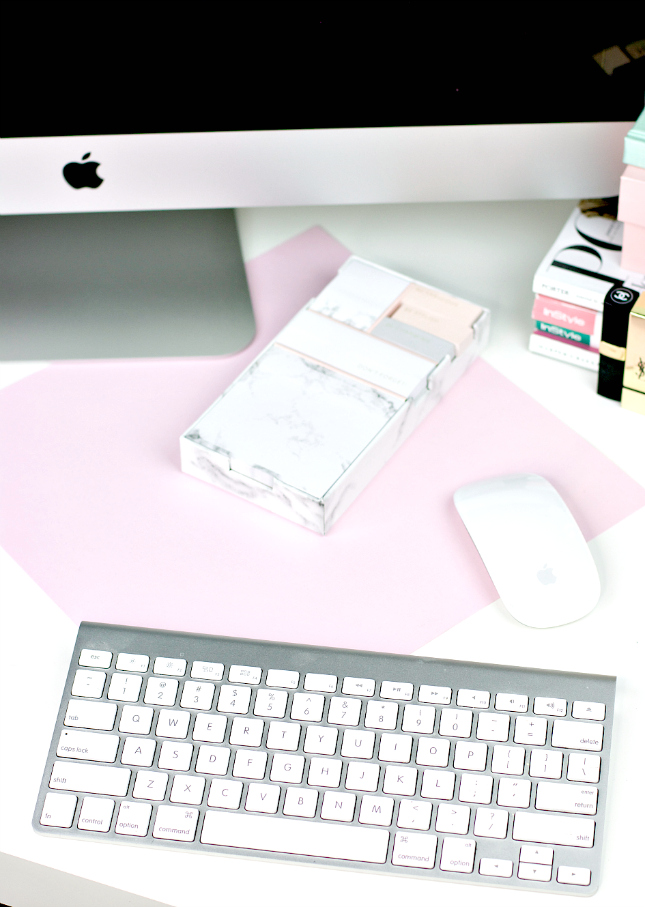 If writer's block isn't an issue, but you simply don't know what to write about, take a look at one of these: 113 Ideas For A Blog Post, 113 [more] Ideas For a Blog Post and What To Write About When You're Out of Ideas. 
Over to you- what do you like to work on when that writer's block hits? Do you ever feel guilty about not posting, when you don't feel like writing?