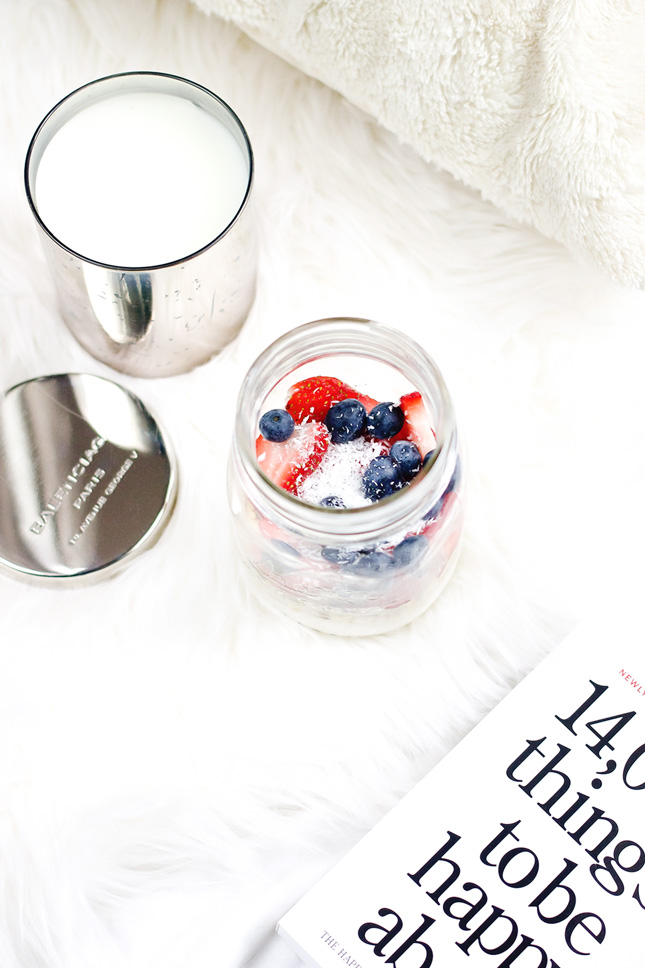 Natural ways to fall asleep faster and sleep better
Do you have trouble falling and staying asleep at night?

I've been a night owl for as long as I can remember. Back in college, I found it almost impossible to function during day. It was all because my sleep cycle was out of control. I drank countless energy drinks during the day in order stay awake, but that also meant that I was up late and found it difficult to fall asleep. It all had to do with my crazy schedule: I'd work all day and right after work I'd go to school and often wouldn't get home until 11pm. After graduating I was really excited about one thing: finally getting some sleep. My schedule was back to normal, but there was one problem: I still found myself being up at 2am, tossing and turning all night.
One of the first things that I had to do was cut the caffeine out- because even though I no longer had any all-nighters to pull off, I still craved it  (I'd go through 4-5 cans of RedBull a day). It was also around that time that I really changed my diet, started eating more and more plant-based foods and one of the very first changes I noticed, was that I slept much better, I fell asleep faster and I woke up energized, every day.
If you suffer from "occasional insomnia" or are looking for a way to fall asleep faster or get better sleep, give these a try.
AROMATHERAPY
Using essential oils before going to bed can be calming and relaxing, both of which will help you not only fall asleep, but also stay asleep. You can try Lavender oil and/or Roman Chamomile oil both of which have calming and very slightly sedative properties. You can add a few drops of one of the oils to a cotton ball and place it by your pillow/nightstand at night, use a diffuser, you can also use a bed linen spray, or apply the oils directly on your wrists and ankles.
MAGNESIUM
Magnesium is known as natural muscle relaxant. It was also found to help decrease cortisol- the "stress hormone" which often keeps us up at night. I always have a bottle of Magnesium on my nightstand and reach for it especially after those long, stressful days. It helps my muscles relax, calms me down and helps me unwind- it does this by moving calcium out of the muscles and back into the bloodstream. You can take Magnesium Supplement, use Magnesium bath flakes or use a Magnesium oil.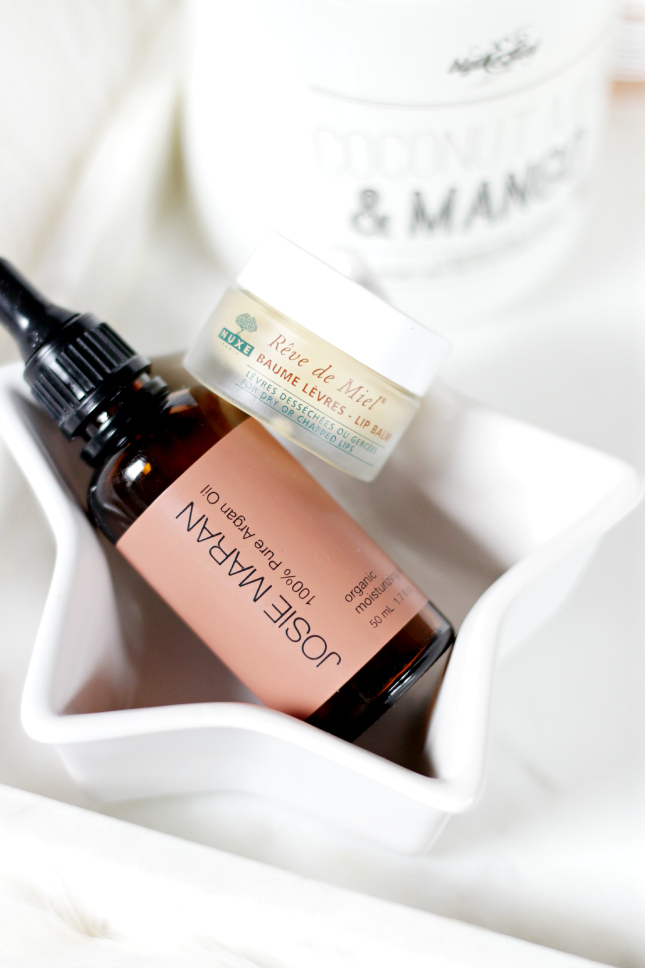 YOGA/GENTLE STRETCHING
Try doing some yoga or gentle stretching before going to bed- this will calm both your body and mind and lower your stress levels. It will also help to ease tension in your body and you  will find it much easier to relax and fall asleep. Make sure to take long, deep breaths as you stretch.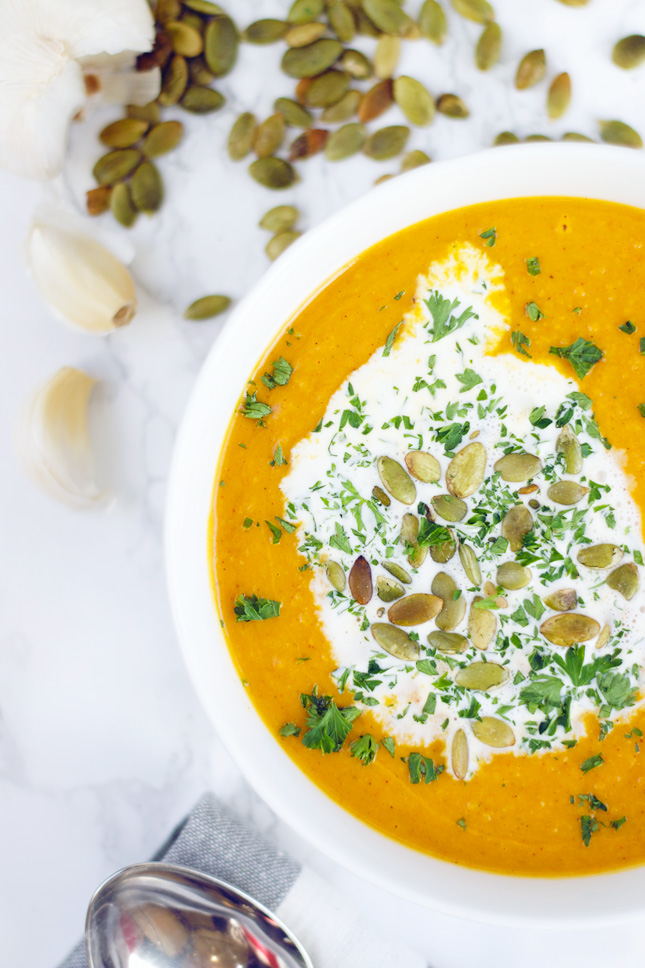 PAY ATTENTION TO YOUR DIET
Your body uses the amino acid tryptophan to produce serotonin and melatonin- hormones that are essential for sleep. Tart cherry juice has been used as natural sleep aid for years. Cherry juice is a natural source of the sleep-wake cycle hormone melatonin and amino acid tryptophan. You can also try chamomile tea, which is well-known for its calming and soothing abilities. Green leafy veggies like kale are also loaded with calcium, which helps the brain use tryptophan to manufacture melatonin. Pumpkin seeds also contain tryptophan (700 mgs for 100 g seeds).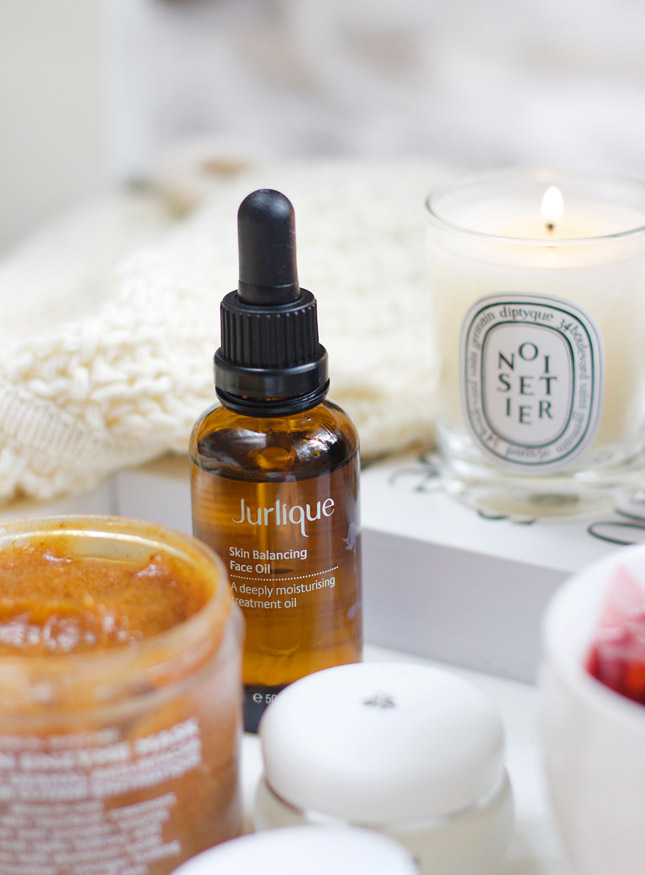 UNWIND
Last, but not least, if you want to fall asleep faster, you need to have a good sleep routine. This made a huge difference for me, because I'd usually bring my laptop to bed. Give yourself some time to unwind before trying to fall asleep. Your bedroom should be used only for sleep (and intimacy)- that way when you get into your bed, your body knows that it's time to fall asleep. Don't bring things like your laptop or other electronics to bed. Use this time to shut your brain down: take a warm bath, read a book, apply a face mask- whatever it is that calms and relaxes you. If you do this routinely, your brain will make the connection that reading or taking a bath means that you're ready to go sleep.
Of course, there many more often rather obvious steps you can take like avoid consuming caffeine late in the day as well as alcohol (depending on quantitiy), or turn off the lights and shut down the noise (like the TV). Shutting down the noise might feel weird at first and might take some time getting used to, especially if you're used to falling asleep while watching TV, but it works wonders. If you have really big issues with falling asleep, remember that it's not something that will change overnight. It  can take a while, but eventually your body will adjust to the new routine and your sleep will improve.
Do you have a "sleep routine"? What helps you unwind and relax at the end of the day?