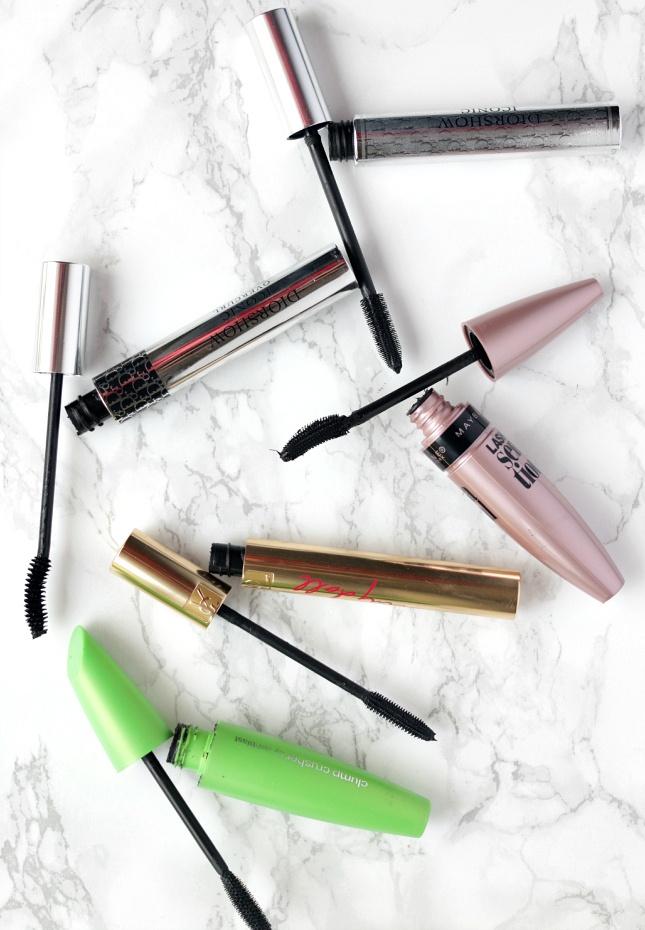 I think that a lot of you guys will agree with me in that mascara is one of the best makeup products. If I were to use only one makeup product for the rest of my life, it'd probably be mascara.
Right now, I have close to thirty different mascaras (am I crazy? please tell me I'm not crazy..) but I usually like to rotate between a few that are my favorite.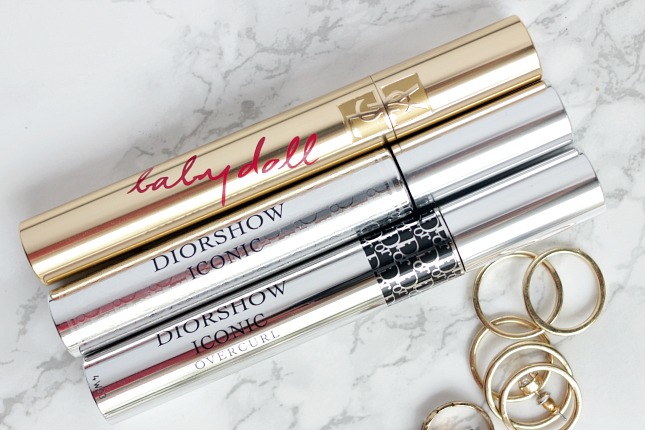 Dior's Diorshow Iconic mascara was one of the first high-end mascara's I've ever bought and it's a very, very long-time favorite of mine. It has a phenomenal brush that's awesome at separating the lashes while the formula does an amazing job at elongating them. Seriously this mascara makes my eyelashes freakishly long. A huge plus for me is the fact that the brush does not "grab" too much of the product and I don't feel the need to wipe the excess off.
Maybelline's Lash Sensational mascara is one of the best drugstore mascaras I've tried in a long time. It has a great brush that once again, really separates the lashes nicely. As you guys probably know by now, I really don't like clumpy eyelashes and "wet" mascara formulas that take forever to dry. I really like a natural and soft look and this is what Lash Sensational mascara gives me, even with a few coats. You can find my review right here.
YSL Baby Doll mascara- this mascara is great for creating both soft and dramatic looks, just one coat makes a huge difference (see my before and after pictures here).  The color that I have it in is "Fetish Black" and it's incredibly intense. It's one of those products that actually grew on me. When first used it, I was like "eh, it's nice", now I cannot live without it. I think that this is because I started using RapidLash again and my lashes are much longer than they were when I first started using Baby Doll. This mascara definitely helps me out a lot in the volume department as well. One other weird thing? It smells good. I don't know what it is, but I could smell this mascara all they long. Like I said, weird.
Covergirl Clump Crusher by Lash Blast. In my humble opinion, Lashblast mascaras by Covergirl are the best drugstore mascaras out there, some of which definitely compare to high-end competitors. Clump Crusher is great for creating a natural look and it's usually what I reach for daily, when going to work. I love the curved, stiff brush- it's absolutely amazing at separating the lashes and creating that clump-free look. The brush is also great for my bottom lashes, which are very long and most of the time I don't even like to coat them with mascara, because they just look way too long. I absolutely love, love, love this mascara.
Dior Diorshow Iconic Overcurl mascara. This is Diorshow Iconic mascara's sister, but has a totally different brush. This brush is curved, soft, fluffy and not as stiff. Out of all the mascaras mentioned here, this one gives me the most volume, curl and length-pretty much everything I'd want from a mascara. I love the fact that this mascara last a long time time without turning dry and creating and fallout at the end of the day. Whenever someone asks me about my favorite mascaras, I have to mention this one, it's definitely my favorite out of the five ;) .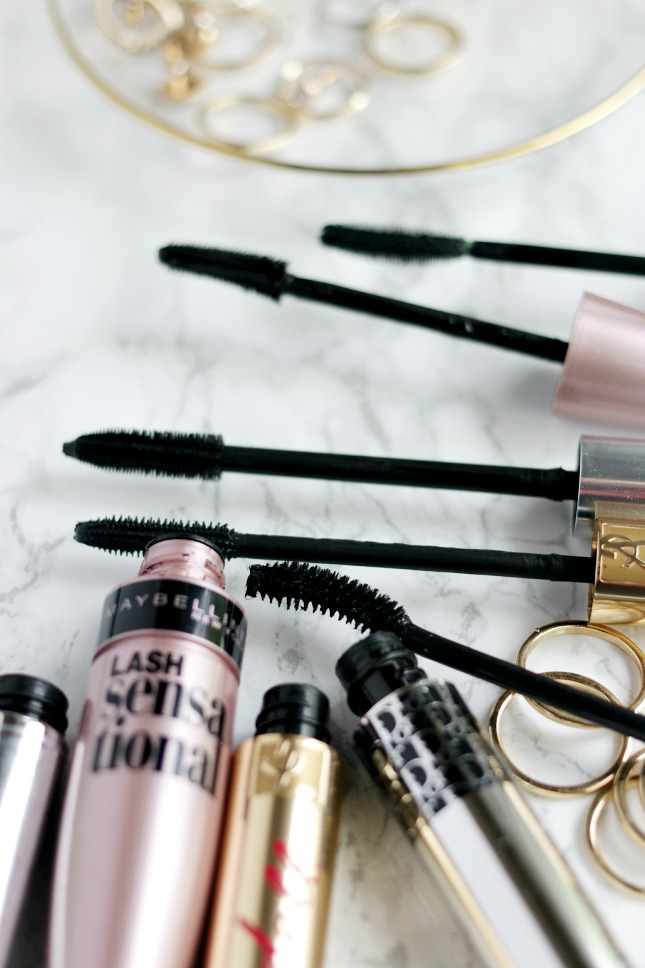 Do you guys love mascara as much as I do? What is your current favorite?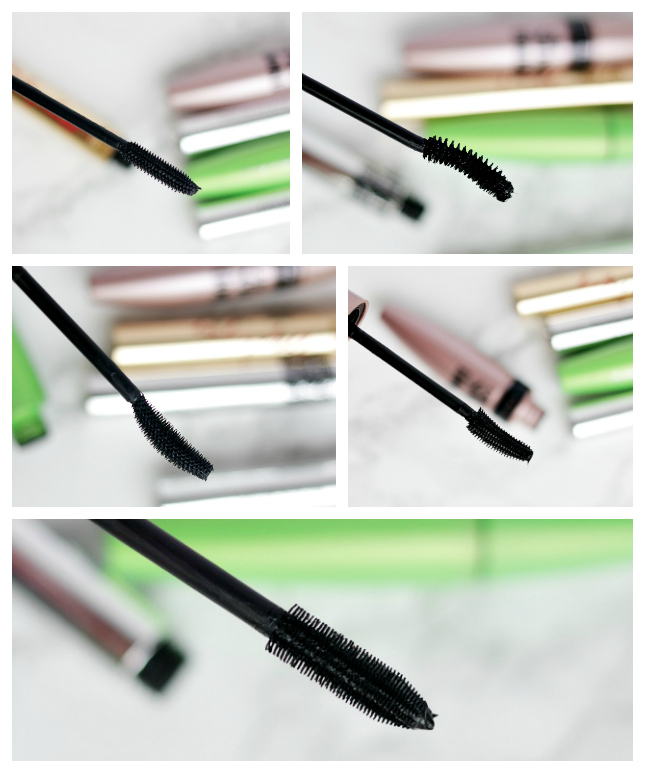 Left to right, top to bottom: YSL BabyDoll, Diorshow Iconic Overcurl, Covergirl Clump Crusher by Lashblast, Maybelline Lash Sensational and Diorshow Iconic.