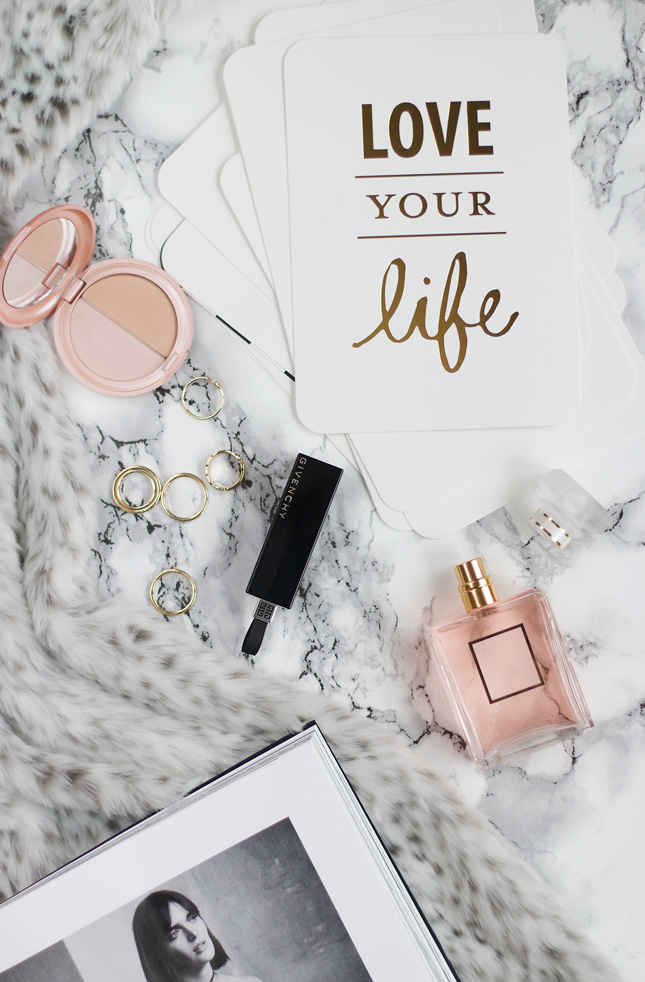 Your dog ate your favorite pair of shoes. Your date with that cute guy didn't go as planned. You failed an important test. Things at work are falling apart. The thing about life is that not everything always goes as you planned. Here are five things to tell yourself when life gets the best of you. 
I AM WONDERFUL AND UNIQUE, NOTHING CAN REPLACE ME
There is something very influential behind the words "I am". Whenever you say to yourself "I am..", what follows is powerful, whatever follows is an affirmation. Do you ever find yourself thinking "I am so stupid for doing that", "I am so tired of all of this", "I am not good enough". From now on, whenever you say "I am", especially when feeling down or upset, tell yourself how wonderful and unique you are. Do your best not to compare yourself to others. We all have something very different to offer to the world. There are billions of people on this Earth, but there is only one YOU. Think about that for a second. Feel special yet?
I FORGIVE MY NEGATIVE THOUGHTS
Everyone has them. We all sometimes spend hours or even days ruminating on the negative things in our lives and then, we usually get upset for being so negative. Learn to forgive your negative thoughts, rather than beating yourself up for falling off the "positivity bandwagon". Instead of trying to stop negative thoughts from occurring, start noticing the good things in your life. So things didn't go too good at work today, maybe one of your co-workers said something to you that made you want to punch them in the face (am I the only one who feels like this sometimes? I already regret admitting this.) but hey, at least you have a job and that sorta comes in handy when in comes to paying your bills, doesn't it? Always look at the bright side.
I ACCEPT MYSELF UNCONDITIONALLY, RIGHT NOW
This I borrowed from wonderful Louise Hay. How many times do we find ourselves saying "I will be happy when I get a better job"; "I will be happy when I find love"; "I will be happy when I move out of my parents' house"; "I will be happy when I lose those last five pounds". Seriously, if you keep saying things like this to yourself, you will spend your whole life searching for that happiness. Be happy now, love yourself right now. Keep telling yourself "I accept myself unconditionally, right now".  Not when you fit into your skinny jeans again, RIGHT NOW. Look in the mirror and say it again. And again. Every day, until you finally believe it.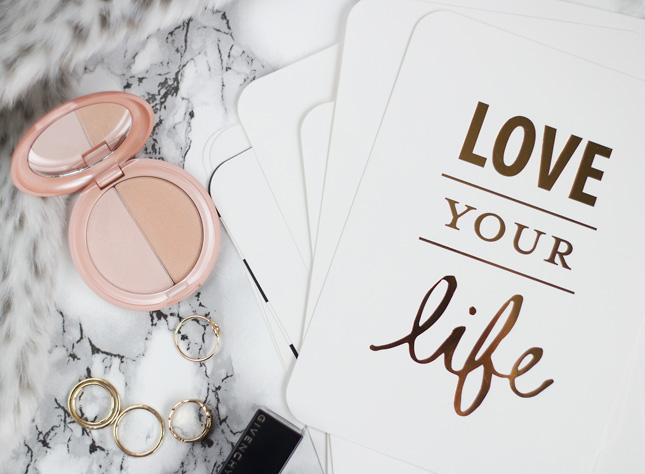 I TRUST MY INNER WISDOM
I have a friend who recently changed jobs. She was, understandably, scared of such a big change in her life, but deep down she knew that it was a good decision for both her and her family. After few weeks at her new job she's a completely different person. She works with nicest people who constantly motivate her to do better, she's excited to go to work each day and always has a smile on her face. When visiting her family, her sister asked about her new job. Full of excitement she went on to say how happy and fulfilled she feels now and even mentioned that she was recognized at a staff meeting for doing so well. Her sister looked at her and said "Don't be so ambitious now, no one likes a suck-up. You doing so well may not be a good thing at all". My friend felt her excitement wear down, until it finally disappeared. I was listening to this story in disbelief. Because of what her sister said, she started feeling doubtful about her decision. Regardless of what your friends or family may think, you usually know what's best for you. If it feels right, if it sets your soul on fire, if it makes you excited, joyful, happy, then go for it. Trust yourself and your inner wisdom, even if those close to you don't trust your decisions.
I AM IN COMPLETE CHARGE OF MY LIFE
Sometimes things spin out of control. Sometimes you find yourself opening your eyes in the morning and wanting to close them again and maybe wanting not have to wake up for a few days. People will disappoint you, not everything will always go your way, but believe me when I say that you are in complete charge of your life. You are in charge of your attitude, your thoughts, your feelings, your actions. When you were a baby, trying to learn how to walk, you stood up and fell down hundreds of times. Yet it never occurred to you to stop trying. Same applies to your life now. You may not have control over things or people who bring you down sometimes, but it's up to you to stand up again. You are in complete charge of your life.