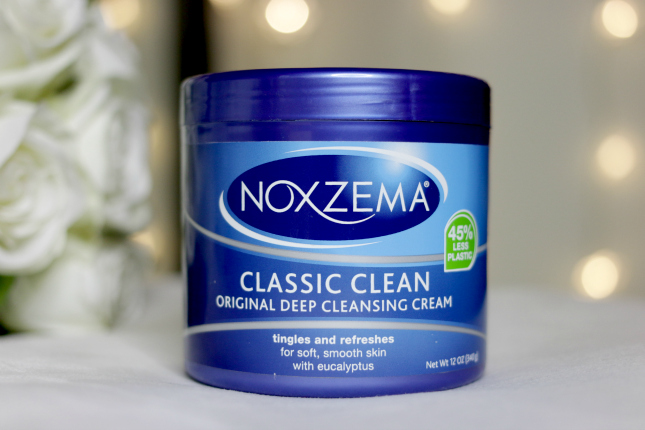 Being a very picky person when it comes to facial cleansers leaves me limited when it comes to trying new products. I've learned the hard way that when something works for you, it's best to stick to it and avoid changing up you routine. With that being said, I was very intrigued when my friend recently raved about the Noxzema Classic Clean Original Deep Cleansing Cream.
Just like any other girl (I assume) I love budget friendly, drugstore finds. When I was in High School I was working six days a week, and often times would spend my whole paycheck on skincare and makeup. It was like an adventure; my sister and I would go to our local Walgreens on a Saturday night (which was payday for me) and spend hours browsing through their beauty sections. We then had to sneak our shopping bags through the basement so that our parents wouldn't see how much stuff we bought. For many years, my mom would make fun of me and say that I was the sole reason for which that particular Walgreens was still in business. Ahh, the memories! Much changed since then, but my love drugstore beauty products remains just as strong.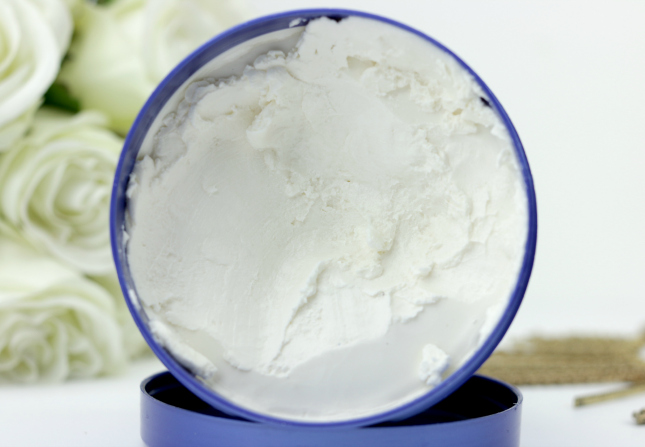 I was a bit hesitant to try the Noxzema Classic Clean Original Deep Cleansing Cream, as it contains Menthol, Camphor and Sodium Bicarbonate (baking soda), all of which can act as irritants. Before using this cleanser, I did a patch test on my hand to make sure my skin won't react to it in a funny way. I recommend that you always do that when trying out a new product. Defintiely be aware of this if you have sensitive skin and want to give this cleanser a try.
This cleanser is definitely unique, for several different reasons. First, is the texture. It's a thick, cream texture that goes on smoothly on the skin and melts when it comes in contact with water. Because the formula contains eucalyptus oil and menthol, it gives a very nice and pleasant tingle on the skin that feels very refreshing (really reminds me of Vick's Vapour Rub, minus the forever-lingering menthol scent). The scent is rather strong (mix of eucalyptus and menthol) but it doesn't linger at all.  I wash my face about three times a day, and like to use this one when I come home from work (right before I work out) because it just leaves my skin feeling very nice and refreshed. Noxzema says: "The Original Deep Cleansing Cream deep cleans to remove dirt, oil and make-up without overdrying.  Feel Noxzema working as it tingles and refreshes, leaving skin feeling soft & smooth and healthy-looking." As much as I like this cleanser, I wouldn't recommend it for removing your makeup. It's always best to remove your makeup prior to washing your face, and because of the menthol and eucalyptus oil in this cleanser, it's recommended that all eye contact with this product be avoided.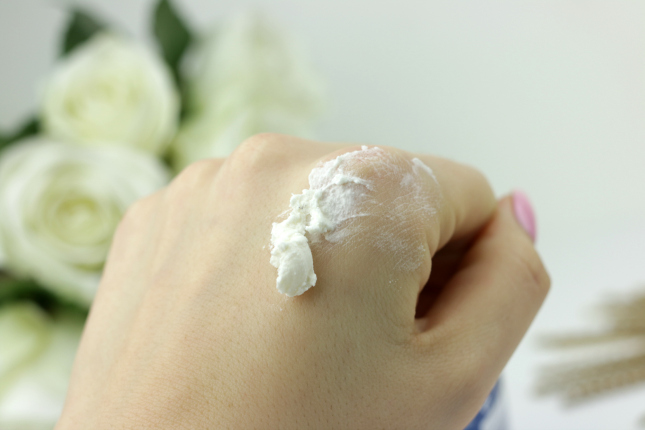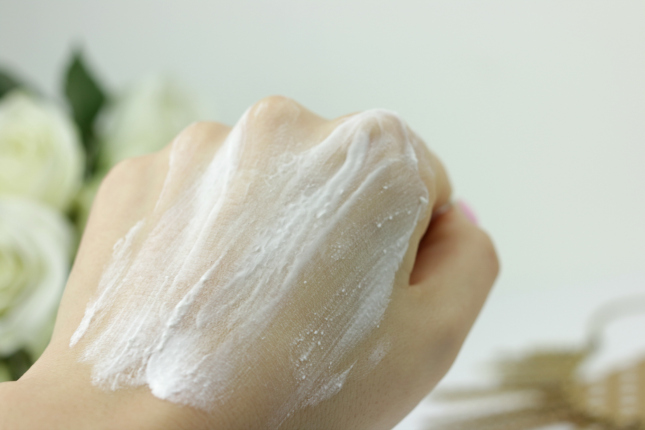 I paid $3.99 for a large tub of this cleanser (wasn't kidding when I said it was budget friendly) and it will definitely last me for a while. I probably wouldn't trade my acne.or cleanser for this (my ideal cleanser would be gentle enough to use all over my face, including my eyes-which acne.org does), but it's a nice product to add to the rotation. Like I mentioned above, I love using this stuff before or right after a workout, it's just mighty refreshing.
Turns out Noxzema has been around for ages, I even found this vintage ad on Pinterest.