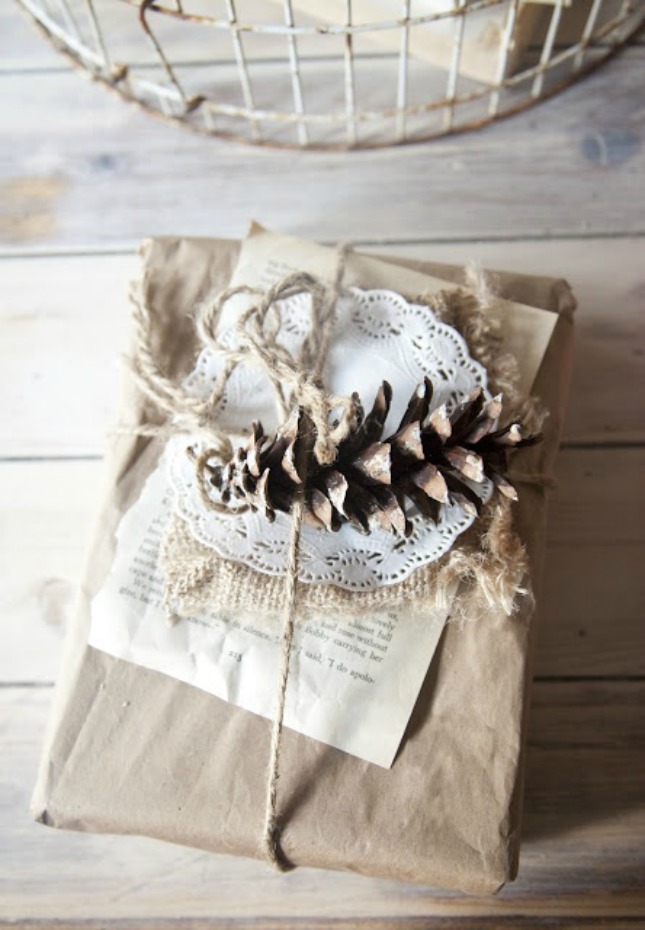 Via Darling Doodles
I don't know about you guys, but I always, always put off the gift wrapping until the very last minute. Pretty much every single Christmas I'm running around like a mad woman, from the kitchen to the living room, trying to put finishing touches on my makeup and hair, while packing up the food and wrapping the gifts all at the same time. Clearly, I'm not a very organized person.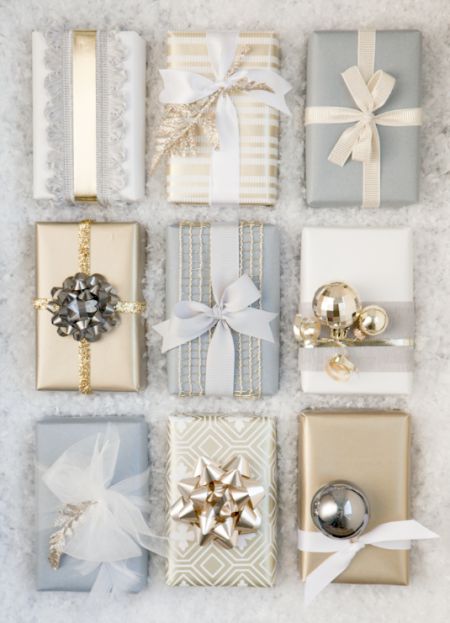 Via Boxwood Clippings
Every year, I promise myself that I will do as much as I can ahead of time to avoid all the stress and hurry which usually leads to us arriving late to the Christmas dinner. And….. every year I end up wrapping up our gifts when we should already be well on our way to my mom's house. I usually just buy any sort of holiday wrapping paper (you know the kind.. usually red or green with snowmen or Christmas trees on it..) and get away with that. This year, in addition to wrapping the gifts well ahead of time, I also wanted to make them look pretty and a bit unique, but simple at the same time.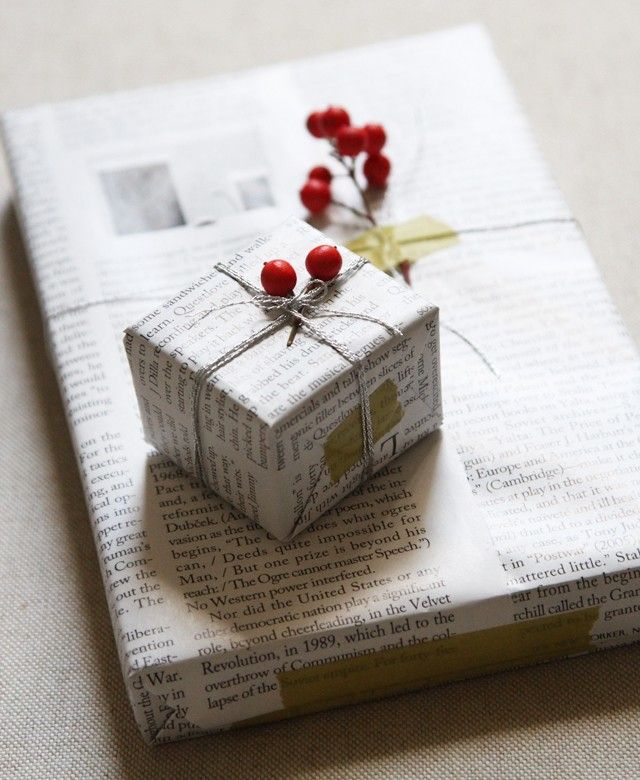 Via Remodelista
Since I'm a bit crazy about Pinterest right now, I searched it for gift-wrapping-inspo and found lots of it. Who would have thought of wrapping their gifts in newspaper or music paper? Such a simple idea, yet it's so effective. I also love the idea of using regular, brown paper (or postal wrapping paper) for gift wrapping. I think that in addition to it looking pretty, it's also more sturdy and less pricey than colorful wrapping papers. Adding things that you may have laying around the house, such as  small peppermint stick, brown or red ribbons, or a pine bow gives such a nice, cozy, rustic feeling. It's a great way to use your extra Christmas Tree branches, etc. What do you guys think of these ideas?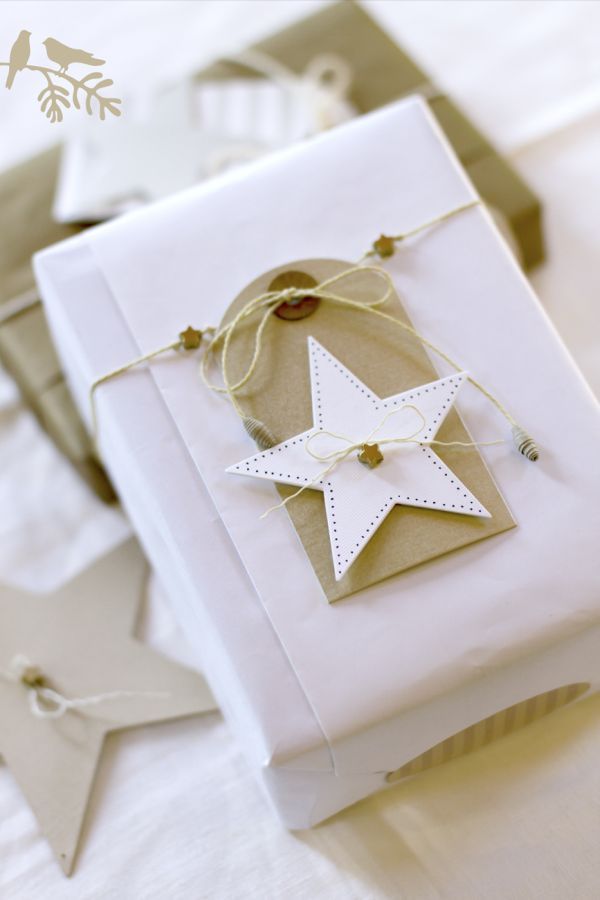 Via Papersome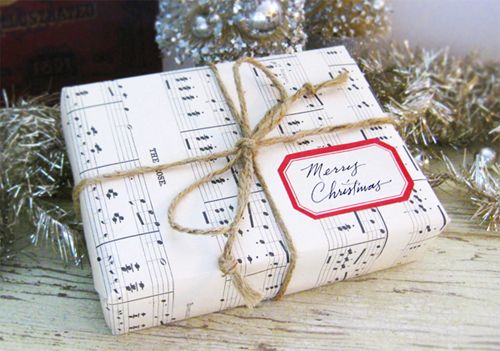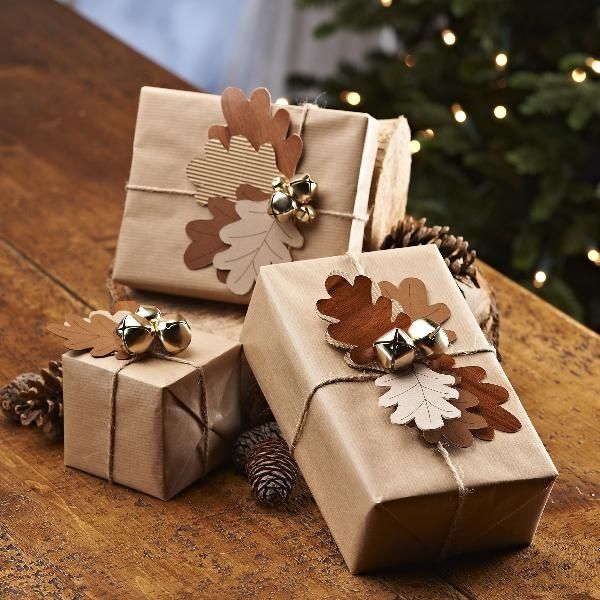 Via Older and Wisor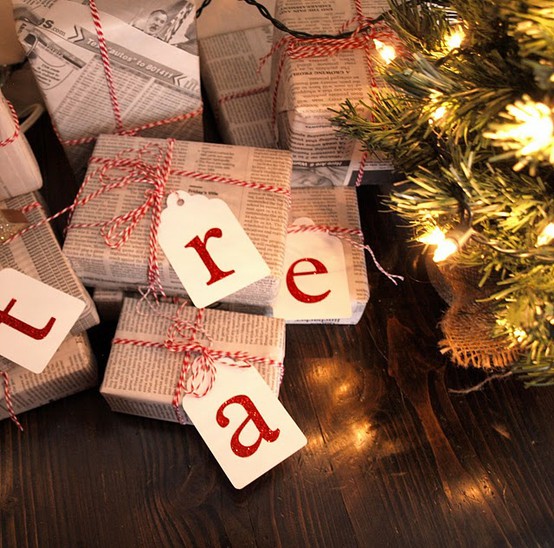 Via Allora Handmade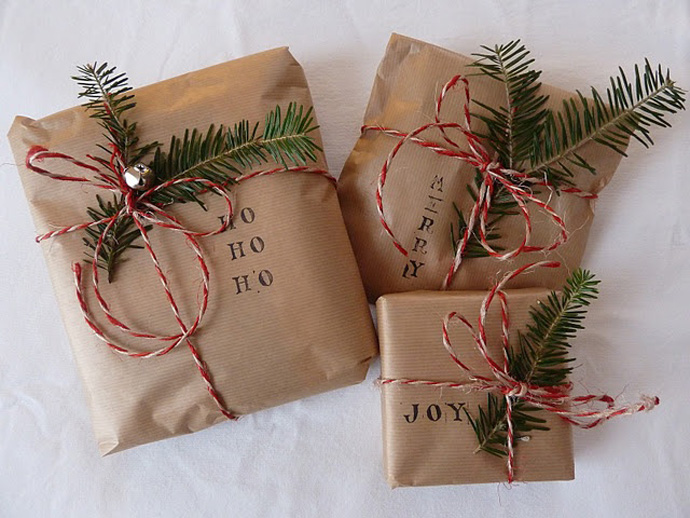 Via Design Rulz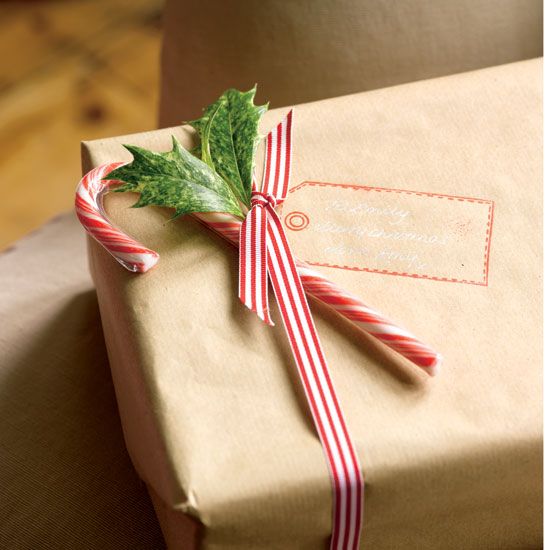 Via Life in Mod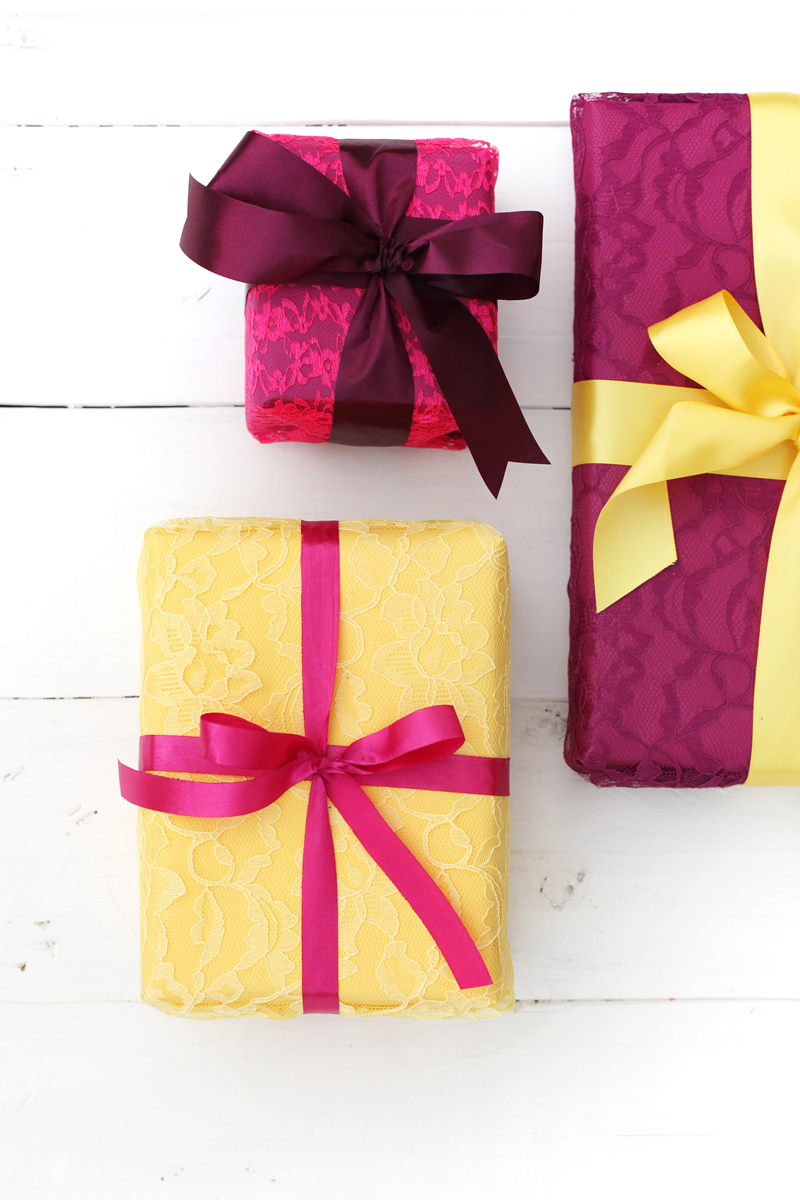 Via A Beautiful Mess
I'm also in love with this idea that the girls from A Beautiful Mess came up with last year. Using lace and fabric to wrap your gifts? Brilliant (and how cute does it look??) !