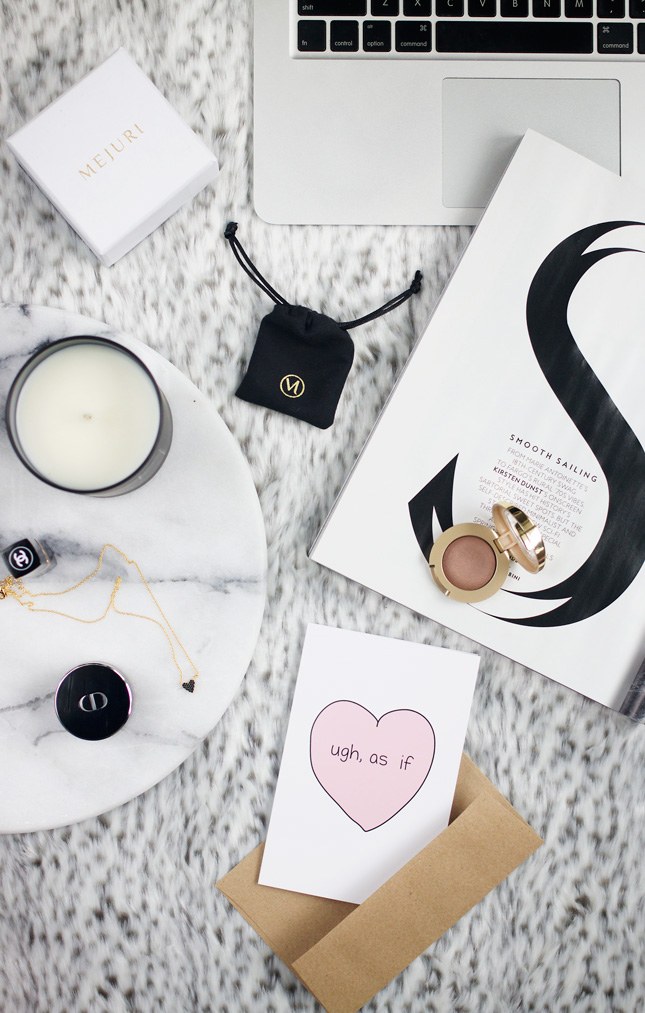 What do you love about yourself?
Few years a go, after being so tired and exhausted of constantly putting myself down, I sat down with a pen and a piece of paper. I told myself "okay.. now write down 10 things that you love about yourself". I sat at my desk, in front of that piece of paper, and waited, and waited. I couldn't think of a single thing to write down. I started crying and it was then, when I told myself that from now on, I am going to practice self-love and nourish my relationship with myself, just as I nourish my relationships with my husband, my sister, my mother, my friends.
Today, I'll tell you how YOU can love yourself this Valentine's Day
WRITE A LOVE LETTER… TO YOURSELF
A lot of men have difficulty talking about their feelings;  they'd much rather express their love through their actions, rather than using words. Few years a go, I was talking to one of my friends who said that she just can't get her fiancé to talk about his feelings: "I know how much he loves me, but sometimes I just want to hear him express it, in different way than just by saying "I love you". I told her to have him write a love letter to her; that way she can open it and read it, whenever she wants to. Guess what? It worked. It can also work for you.
When was the last time you told yourself "I love myself"? When was the last time you looked back at how much you've accomplished and how far you've come? What are some things that you love about yourself? Take a piece of paper and a pen, maybe grab a glass of wine or a cup of your favorite tea and write a love letter to yourself. Think about all the things you learned, obstacles you overcame, think about your body, how strong it is and all that it does for you, every single day. Write a love letter to yourself, and read it as often as you want.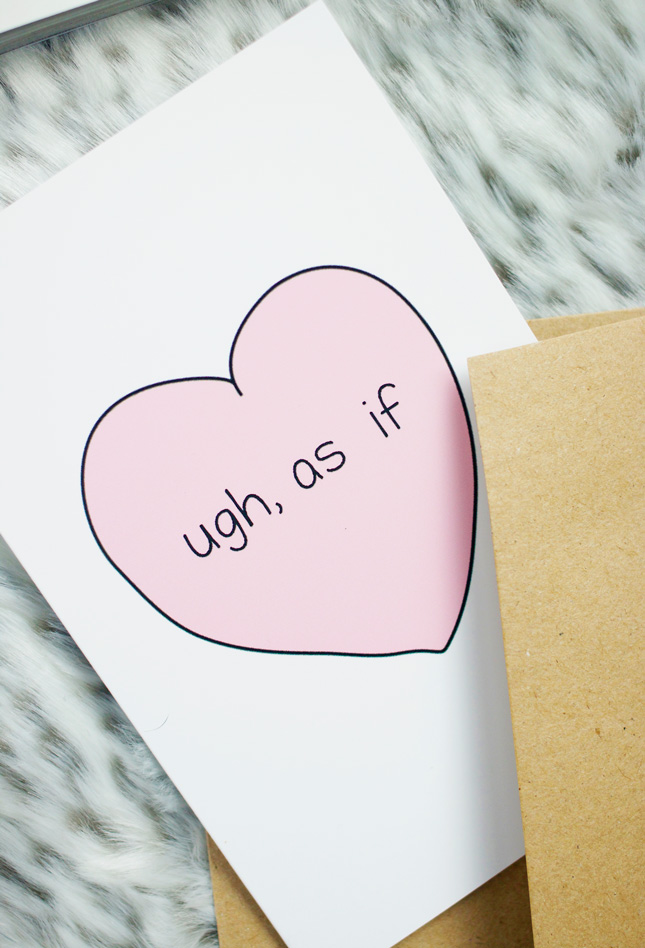 LEARN TO SAY "NO"
This touches on another conversation that I had this past weekend with yet another friend. We were talking about how much it sucks having to come up with an excuse whenever you're invited to do something or go somewhere you don't feel like doing/going. It started as a joke and as he said to me "yeah, but at least you're married, so you have an excuse, I'm single and always have to get creative with my excuses" I thought to myself, why? Why can't I just say NO to someone, without feeling the need to have to come up with an excuse?
Sometimes you just need to learn how to put your own needs first. Whether it's someone asking you for yet another favor, or someone trying to drag you to a club on Friday night when you're already wearing your PJ's and reading a book- if you don't feel like doing it, don't. And don't text them saying "shit… I was on my way to your place and I just hit a deer, he came out of nowhere!! I'm afraid I can't make it tonight :( " Just say NO, and don't feel guilty about it.
…..this is actually a good advice for life in general. :)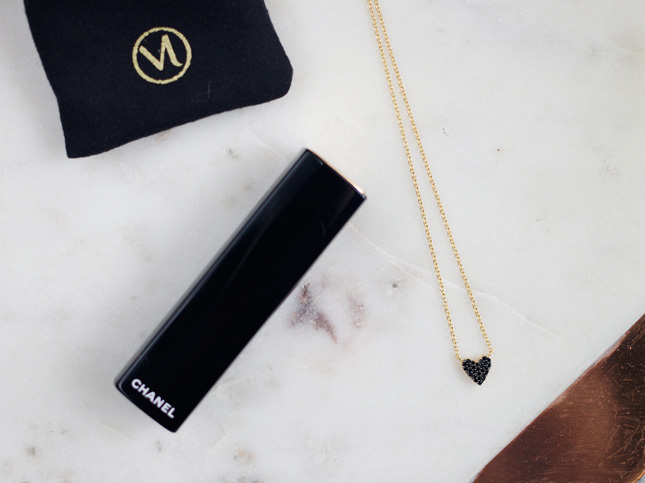 BUY YOURSELF A PIECE OF JEWELRY
Whether you're happily single or in a relationship, Valentine's Day is a perfect excuse to treat yourself with some jewelry. I am not a big fan of chunky, bold pieces and definitely prefer more delicate and feminine pieces like this Dainty Black Heart Necklace* with black cubic zirconia stones from Mejuri. As a little gift to you guys, Mejuri is offering a 15% discount to my readers with the code "thirteenthoughts".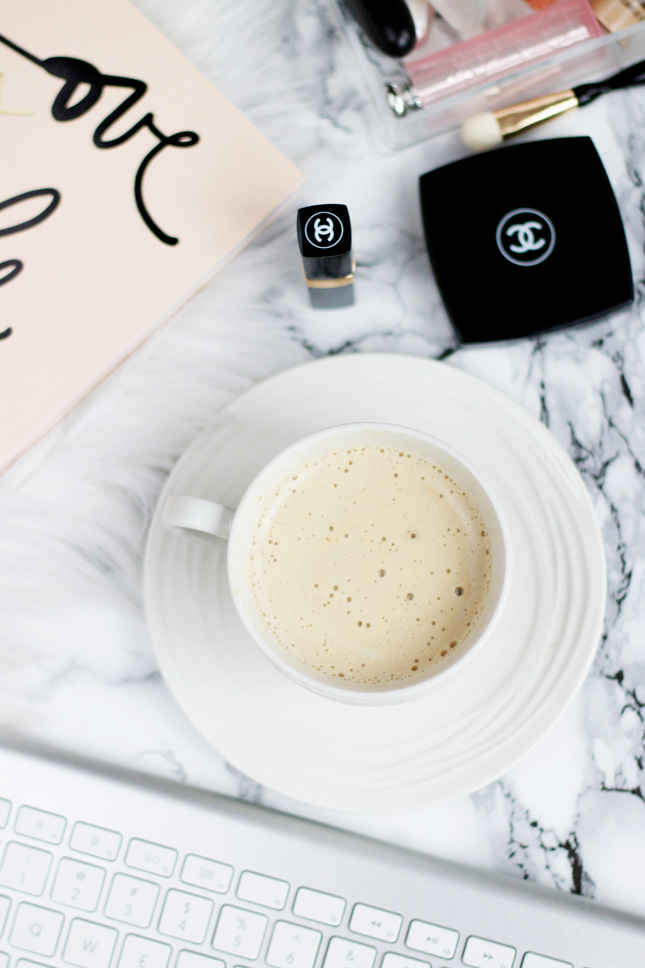 TRY SOMETHING NEW
After years of suffering from SA (Social Anxiety, not Sexaholics Anonymous, get your mind outta the gutter) I have my husband to thank for, for actually being able to leave the house and enjoy myself. For years, I hated trying new things. I hated not being in control all the time, not being able to feel confident in social situations. After a couple of times of literally being forced to try new things (like snowboarding, skydiving, hiking, visiting a new bar, taking a road trip) I realized how much fun it is to try something for the first time. The more I went out and experienced new things, the more confident I felt about being around other people, socializing, having fun and just enjoying life- rather than constantly overthinking every situation.
When was the last time you did something for the very first time? It doesn't have to be anything crazy; learn how to bake, try a new restaurant, take a dance class, do something fun and new with your kids, or…
GO ON A DATE
All by yourself! You invest a lot of time in your relationships, but how much time do you invest in the relationship you have with yourself?  Go to the movies, a museum, or grab lunch at your favorite place- all by yourself. I love spending time alone sometimes and always feel recharged and happy after taking myself on a little "date". If this is something you've never before, try it- and if you feel awkward or uncomfortable about going out by yourself- don't!
I'll finish this post with the same question I opened it with: What do you love about yourself? Let me know down below, I'd love to know!
*this post contains PR samples/gifted items