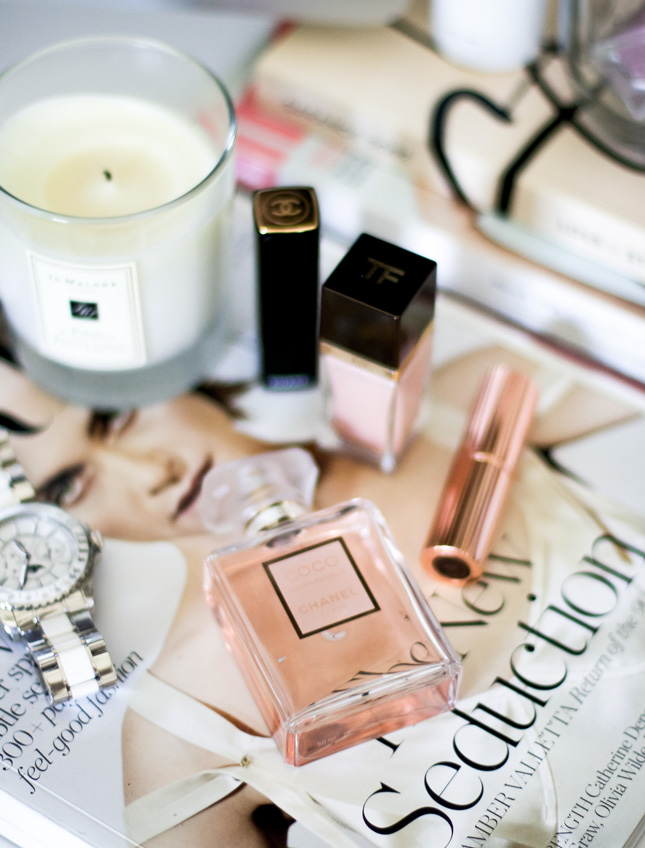 Stress less and live more
No one ever plans on getting stressed.

It seems that stress is a big issue for us. Bigger than it's ever been. Stressful and demanding jobs, constant pressure to do bigger and better things, hectic home lives and no time to slow down.
Stress is your body's way of responding to any kind of demand. When you're stressed, whether it be due to bad or good experiences, your muscles tense up, you breathe faster in an effort to distribute oxygen and blood quickly to your body core, your heart rate and blood sugar level increases.
We can't eliminate stress from our lives completely, and that isn't necessarily a bad thing. Stress is what challenges and what helps us grow, but we all know a little bit too well that too much stress can wreck a havoc on our bodies and eventually cause a burnout. So, how about we try to stress less and live more?
BREATHE
We don't all get stressed about the same things in our lives, that's why there also isn't a simple one-size-fits-all solution to dealing with stress. There's only one thing that works for everyone and that's breathing. Deep breathing increases the supply of oxygen to our brains- this stimulates the parasympathetic nervous system, also called a "rest and digest system" which promotes the sate of calmness. Think of it as lying on the couch, but for your mind- it's a mentally active process that will leave you feeling calm and relaxed. You can find some awesome and easy to follow breathing exercises right here. Meditation is also a great way to relieve stress and sometimes I even do it in my car or at work when I feel stressed, using this Backpack Meditation.
KNOW HOW TO TAKE A BREAK
This is something that I'm definitely guilty of and something that I'm constantly trying to work on: knowing when to take a break and calming myself down. It doesn't matter how much you're enjoying your work (like I do!) when you're trying to do 10 things at once, constantly working and not getting much rest, eventually you'll start spreading yourself thin. Even when I'm not feeling well, I just can't stand to sit on the couch and do nothing. That's when I need to remind myself that self-care is something that's really important, especially during the time of stress. I love turning off my phone, grabbing a book, burning my favorite candle and  taking time to calm myself down. Especially if you don't do it too often, you need to find that time just for yourself, when you can relax a little and take a break- even if it's just for 10 minutes. You can take a nap, have a bath, prepare an epic meal for one, read a book- whatever it is that you enjoy doing. Don't think of it as being unproductive, selfish or lazy- think of it as a necessity.
GET ACTIVE
Yeah, yeah, yeah, how many times can I mention just how good little physical activity is good for ya? This is actually proven by research; exercise lifts your mood and reduces the effects of stress in the body. When you feel stressed, the best place to get some exercise is outdoors- get a good dose of the fresh air and get your body moving. Even if it's just a brisk walk. Whenever I'm stressed, I personally love going for high-intensity interval training. When I push myself while doing that one more burpee or one more pushup- that's when I literally feel the stress leave my body. I sort of take it all out on that workout; sometimes that feeling of relief is so strong, that I involuntarily shed a few tears. By the time I'm done, I always feel 10x better.
DON'T SWEAT THE SMALL STUFF
Sometimes we get upset about really small things- someone cuts you off on a highway, you had a small argument with someone at work. Once those things happen, they're just a thought in your head and you can either choose to let it go, or you can dwell on it and overthink it which eventually leads to you feeling anxious and stressed. Let that shit go. This is what really made a biggest difference in my life and even though there are times when I get stressed about "little" things, I noticed that even if I do get upset about something small, I just let it go after a few minutes and never let it ruin my day. When you start feeling getting upset about something small- step away from the situation for a few seconds, close your eyes and take a deep breath and ask yourself "am I really going to let this affect my mood?".
CUDDLE
It's science, guys- cuddling is proven to instantly boost your mood. When you're stressed, your cortisol levels spike- this can weaken your immune system and increase blood pressure. When we cuddle  (or have other skin-to-skin contact, like holding hands) our brains release oxytocin- also known as the love hormone, that creates sense of trust, well-being and can reduce blood pressure, stress and anxiety. Oxytocin also counters the effects of cortisol (also known as the primary stress hormone). Not that you need an excuse for a good cuddle session, but more oxytocin you release,  less stressed you'll feel.
Breathe. Know how to take a break. Get active. Don't sweat the small stuff and most importantly, know how to slow down. Everything else will catch up to you, but only if you let yourself slow down.
What helps you deal with stress?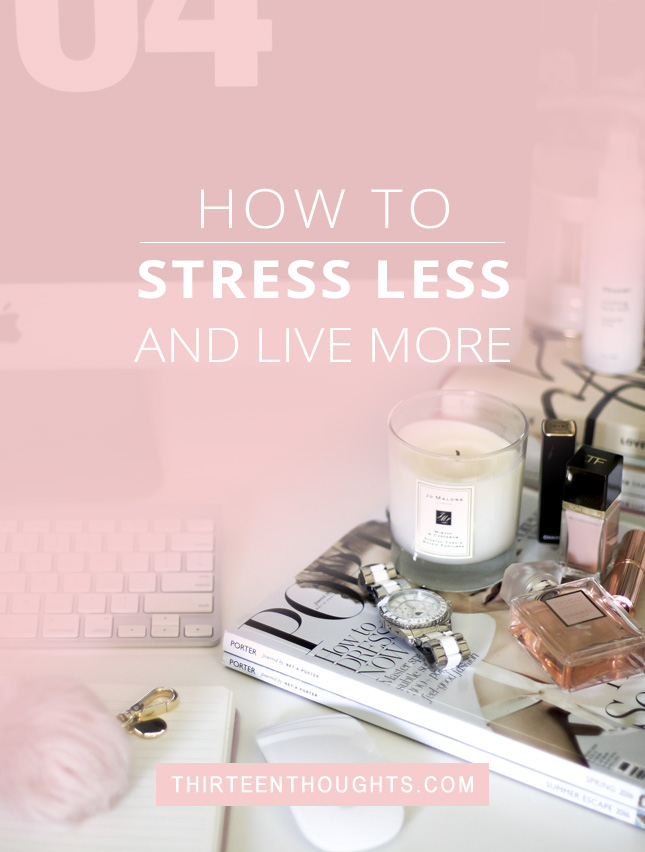 This is a revised post that I originally published last year.