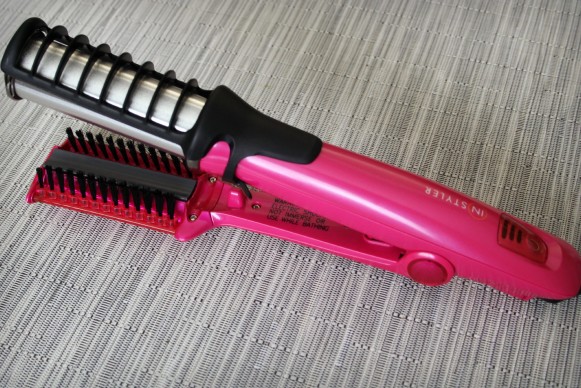 Today I'll tell you all about the InStyler- a hair styling tool that I find myself using quite a lot lately. I don't usually like to use too many hot tools on my hair, for two reasons: one, my hair is quite thick so using a flat iron is out of the question, it just takes too long, and two, my hair can't hold a curl, so using a curling iron doesn't make much sense.  The only time when my curling iron and flat iron come in handy is when I have a special occasion to attend to, or when I have more than ten minutes to get ready (I really love sleep so I keep my "mourning routine" to a minimum).
I've seen countless InStyler TV Infomercials and while it looked and seemed like a great tool, I was a bit skeptical. Then I saw a few beauty bloggers use it here and there and decided to give it a try. I went to Target and there was only one InStyler left. A very last one. "It's a sign" I thought, I went ahead and bought. I do this a lot…. the whole "It's a sign" thing. It's a bad habit; I see too many "signs".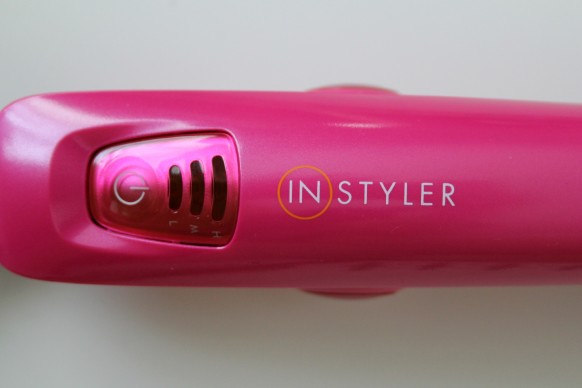 This handy little tool straightens, curls and adds volume and shine to your hair. The motorized rotating barrel is where it's at. It styles the hair quickly; it takes me less than half the time (vs. using a flat iron). The barrel also polishes the hair and adds shine to it. The InStyler has three different heat settings: one for fine hair, one for medium hair and one for coarse hair (think low heat, medium heat, high heat). There are two sizes that are available 1¼ inch barrel (which is the one that I have) and smaller ¾ inch barrel.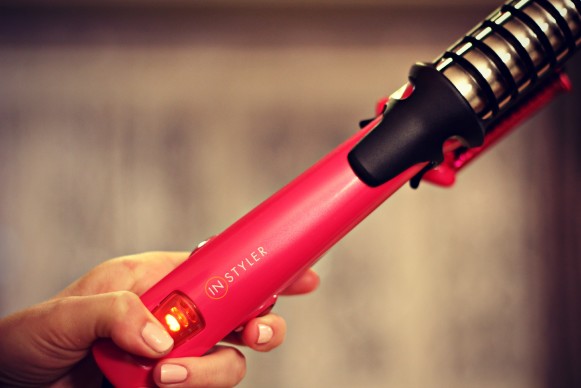 Cool thing about the InStyler is the fact that it can be used both as a hair straightener and a curling iron. While straightening your hair you can use the InStyler to flip your ends out or curl them inwards to give your hair that "blowout" look. Here's a before and after: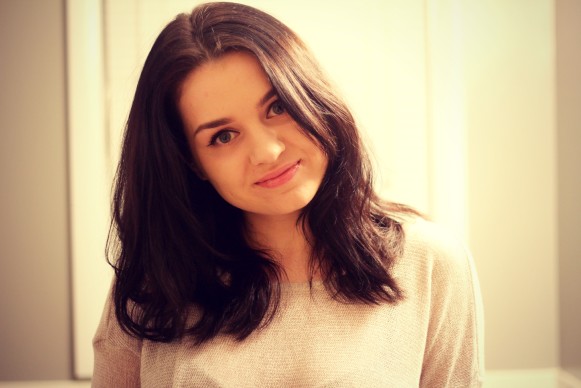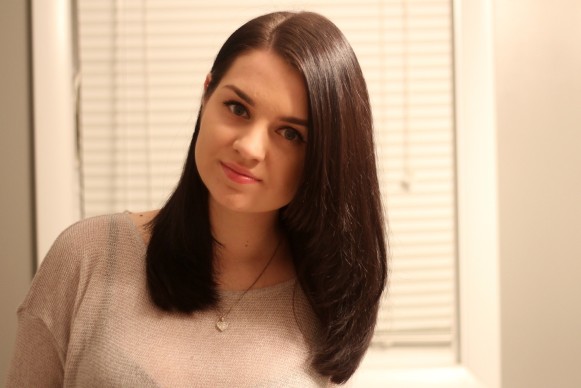 Reading many reviews I noticed that a lot of people nagged and complained about how noisy the InStyler is. Because the rotating barrel is motorized (it basically spins around once you clamp a section of hair), it does make a noisy sound, but so do other hair styling tools like hairdryer or rotating brushes for instance. Hello? Needless to say, the whole "noisy" thing doesn't bother me. However, I'd highly recommend using the protective clip-on guard that comes with the InStyler. I already burned myself a few times, probably because when I style my hair using my Hot Tools curling iron I'm used to holding the tip of the iron to allow for a better control. I instinctively tried to do the same thing with the InStyler aaannd….I burned my hand :|
Have any of you tried the InStyler?
Paula xx