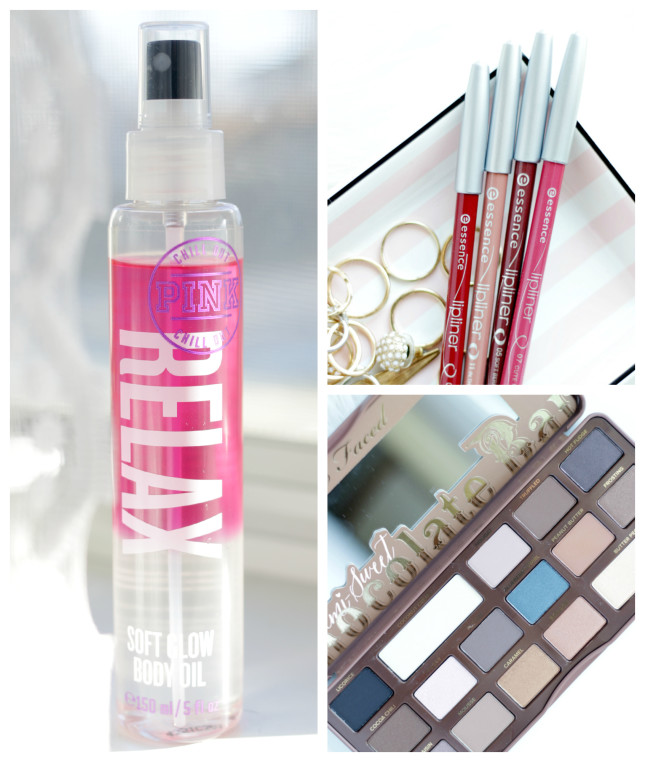 Anyone working on that Summer body yet? :D I'm sure trying to. Today I'll talk about few of my recent favorite products and a crazy workout that I've been doing for almost a month now.
Too Faced Semi-Sweet Chocolate Bar Palette is definitely a "bloggers favorite". I've seen SO many people write about this palette, which was one of the reasons why I decided not to do a full-on review on it. I do, however, want to mention just how much I like it. It has some great crease colors like "Peanut Butter", some nice everyday shades like "Coconut Creme" as well as some dark, bold and beautiful colors like "Bluebery Swirl". I Love the creamy formula and subtle scent of chocolate is just unreal-although the fragrance can be a little irritating if your eyes are extremely sensitive, I thankfully did not experience any reaction with this gorgeous palette.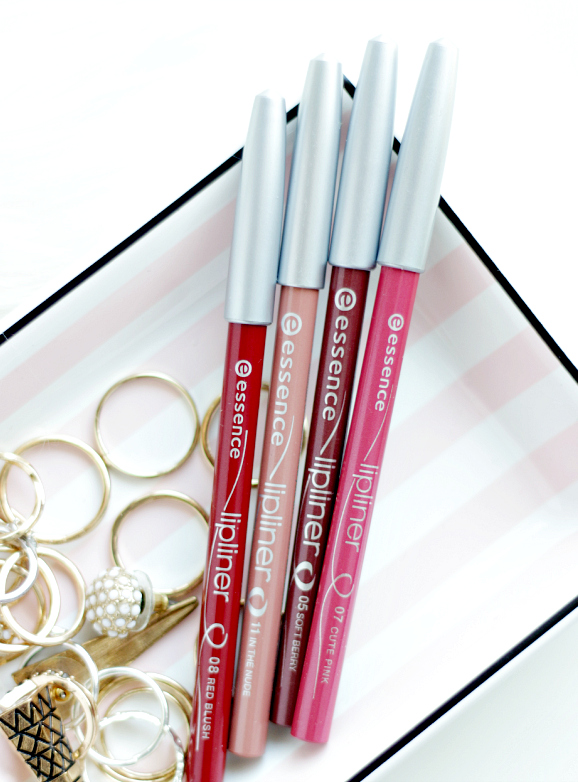 Lip liners by Essence. Never have I ever used something this creamy that cost so little. They are each only $1.49 (whaaatt???) and are so richly pigmented. The shades that I'm currently loving are: "Cute Pink", "Red Blush", "In the Nude" and "Soft Berry". Now, I love using these combined with a lipstick, because unfortunately they're not as long lasting as some of their high-end competitors, but the colors are absolutely stunning and the creamy and non-drying formula is fabulous.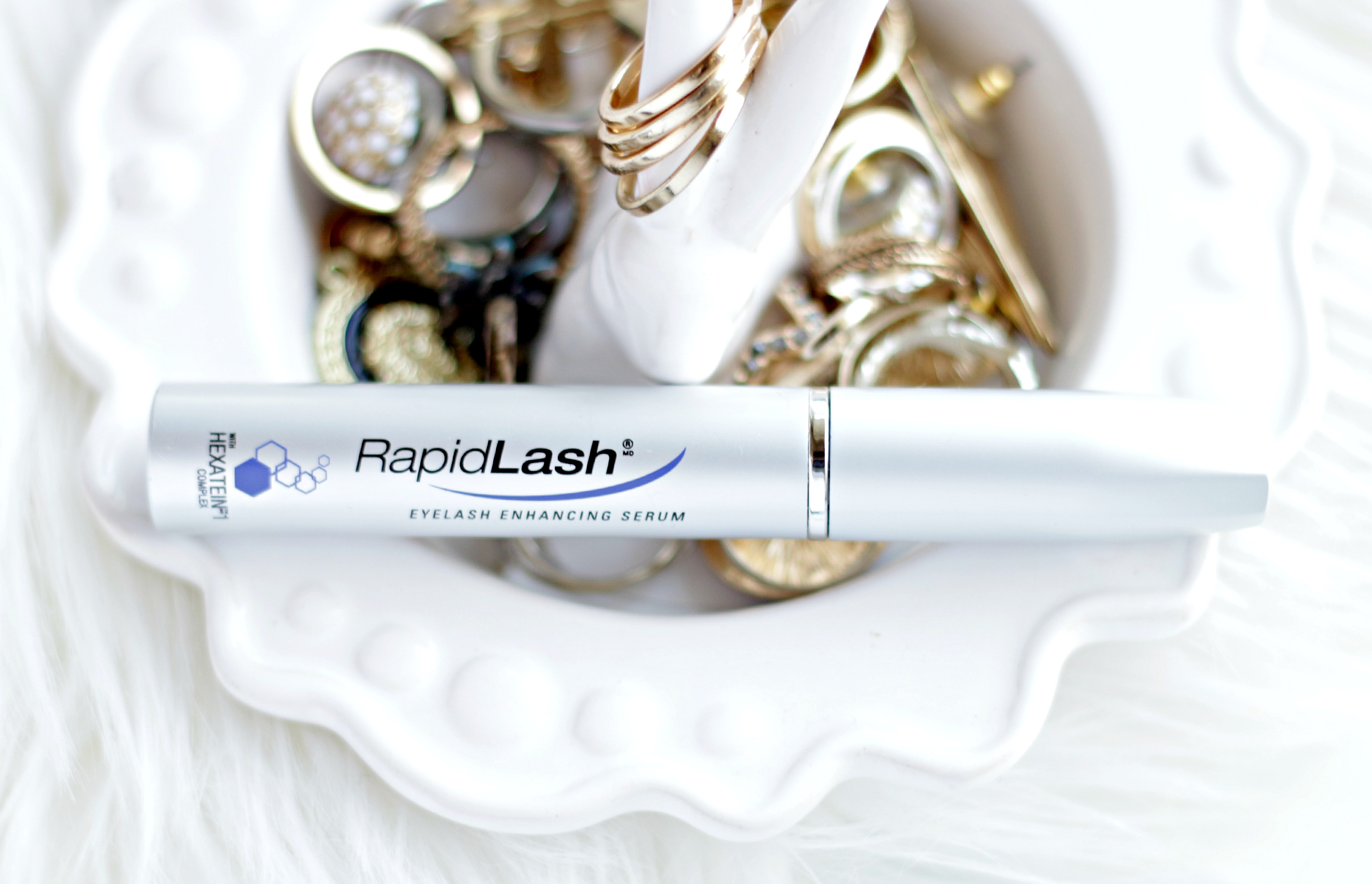 RapidLash. I've started using this again after a little break and I think I'm about a month in, and love it just as much as I did the first time I've used it. First time around I had fantastic results, I think that this time it might be working a bit slower-probably because I tend to forget to use it at times. In about a month or so, I'm planning on showing you my results with before/after photos.
PINK by Victoria's Secret RELAX Soft Glow Body Oil. Do any of you know what heaven smells like? Because I think that this is pretty close. The scent of this body oil is insane. It's a mix of jasmine and fluffy vanilla and it's just oh, so, so beautiful. It's not overwhelming, it's very delicate and subtle. The best part about this is that it's also a body oil; it's a dual-phase product that you need to shake a little before use. So, in addition to a heavenly smell, this also leaves your body with a soft glow and a smooth touch. I love that it comes in a spray form-that way you don't stand a chance of spilling the product and it also makes it SO easy to use. This oil is incredible, because it leaves a nice sheen without that heavy oily residue. Honestly, I wish I could bathe in this stuff.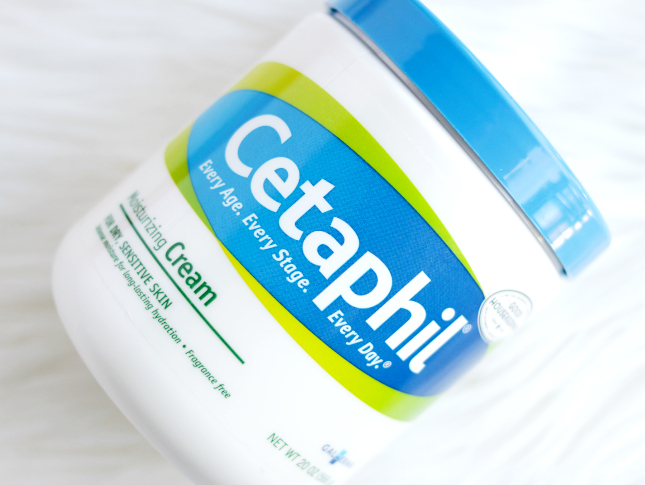 Cetaphil Moisturizing Cream. If there is one product that I always come back to when my skin gets dry, it's this cream. I remember few years a go I went on a road trip with my husband and some friends and I, of course, insisted on driving for 13 hours straight. I went two days with no sleep, drank nothing but coffee and ate junk food (hey, eating junk food is an unwritten rule of road tripping, right?). Well, as soon as we got to our destination I went to take a shower looked in the mirror and thought "why is that zombie staring back at me?" All of that junk food, coffee, lack of sleep and water took a toll on my skin. It was dry, irritated, dull, red…. I packed a travel size of this cream and after taking a shower I put on a thick layer all over my face and neck before going to sleep. The next day my skin was back to being soft and smooth, and ever since then I never travel without this cream. My skin has been extremely dry lately, and this is the only thick moisturizing cream that doesn't irritate my skin when it's this dry. I also have CeraVe in the tub, a lot of people say that it's much better than Cetaphil, but it irritates the heck out of my skin. Cetaphil FTW!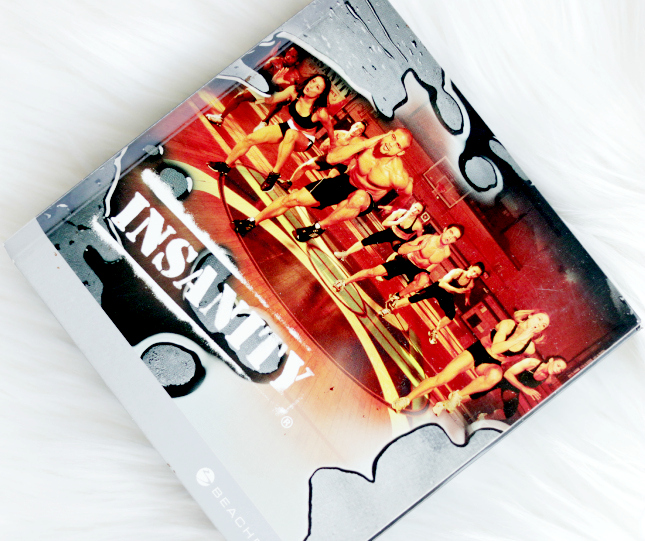 Last, but not least, I want to talk about Insanity by Beach Body. About a month a go I mentioned on my Instagram that I'm starting this program all over again (last time I completed it was probably around 2012, right before I got married). This week is my fourth week going at it, and I'm so happy to say that I haven't quit yet! This is the only at-home workout program that I was able to stick to (maybe other than T25) I also tried P90x and Brazilian Butt Lift. When I workout, I need to do something intense, I can't just lift weights or do squats because I get bored very easily. Even though Insanity is a bit repetitive at times, it's so intense that I don't have time to even think about getting bored. First week or so was brutal, I cried, I puked, then cried some more. Now that I'm on week four I feel much better, stronger and I've lost a few pounds, which wasn't really what I was trying to do, but hey, I'll take it. I absolutely love Shawn T, who is the creator of Insanity, and hearing his voice is always so motivating. Even if I'm completely exhausted hearing him say "push it, you can do it, stay strong" always makes me want to do better and better. It incorporates Max Interval Training, which means that you go hard in 3 to 5 minute intervals, then take a break that's just long enough for you to take a sip of water, then you start all over again- some people burn as much as 1,000.00 calories during one hour session. Now, obviously, Insanity is not for everyone, and it's also said to be the hardest workout to be ever put on DVD, and it is a torture, but I love it!