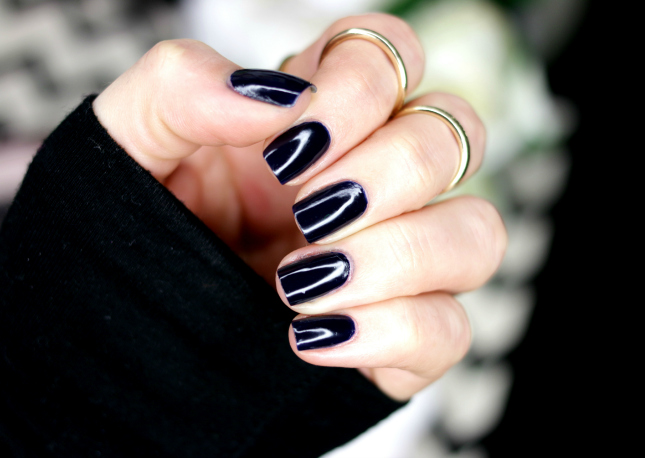 Every single time that I walk into a drugstore with intentions of buying nail polish (although most of the time it happens unintentionally, when I go in for say… a bottle of water?) I always try to stop myself from buying Essie polishes. Even though I love them, I really want to get into a habit of trying out polishes by different brands. This time I got Milani's Color Statement polish in "Ink Spot".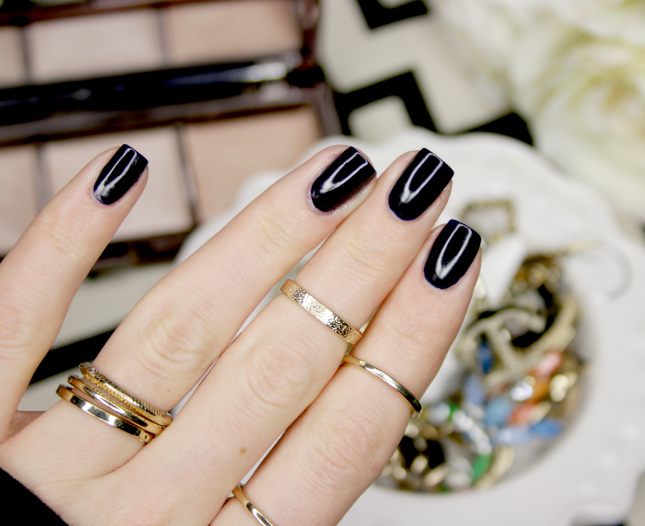 It was my first time using Milani nail polish, and I have to say that the formula was quite impressive (the bottle was another story. I don't know if I had grabbed a faulty bottle or something but I literally could not get it opened. Yes, those are teeth marks on the bottle; please don't judge me), it was creamy, nicely pigmented and not streaky. Also, I found it to be pretty fast-drying.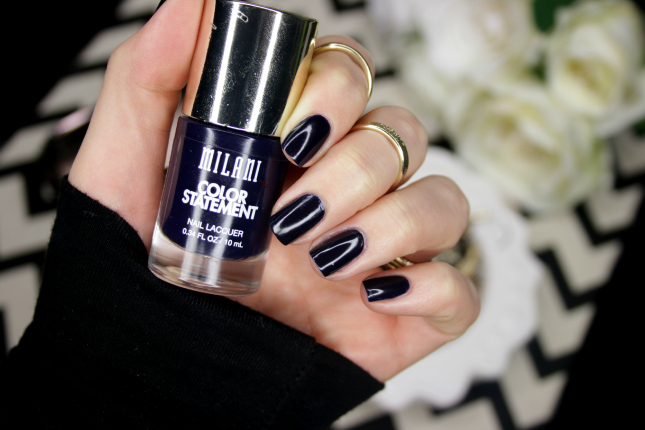 The color "Ink Spot" is described as Deep Navy Blue. I think that it's more of a deep, black-blue shade. It can be easily mistaken for black and only shows navy hues in direct light. That's actually not a problem for me at all, as I love, deep and dark nail polishes. This is definitely a nice alternative for those who feel intimidated by black polish. "Ink Spot" has a gorgeous high, shine gloss that makes the color look even more beautiful. I'm actually very surprised and impressed at the quality of this polish and will definitely get more shades in the future. Especially since it costs only around $4.00 (compared to Essie at around $10.00).
Don't forget to follow me on Facebook, Twitter and Instagram to see what I'm up to on daily basis.