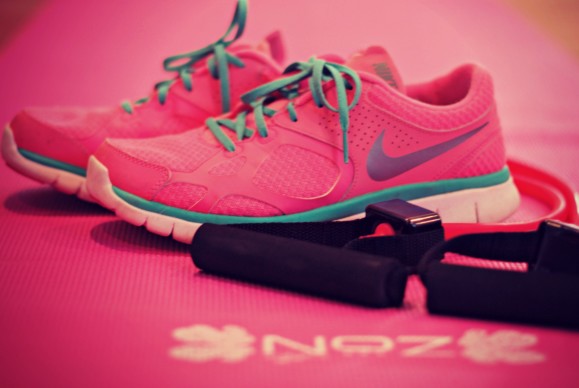 So as every year, getting fit and losing a bit of weight made it to my list of New Year resolutions. About year and a half ago, I completed the Insanity (at-home workout program) and I was in the best shape of my life. I'm not talking about just being slim, because I've been slimmer before, but rather about actually being fit and feeling great. I was able to drop on the floor, at any given moment and do fifty push-ups (I would actually do push-ups in front of my friends and family, just to show off, really, I could sometimes do more push-ups than my husband, who's a gym rat). I was sleeping better, had more energy, I ate 6 meals a day and was never hungry, I indulged when I felt like it, it was great. So what happened? Life happened. I was in college preparing my senior thesis, getting ready to present my research at a conference in Boston and I just fell off the workout wagon. I still worked out, but it wasn't as strict and intense as the Insanity workouts. This year I decided to get back in the best shape of my life. It may have something to do with me turning 25 in a few months (oh, the horror, I think I'm going to have a quarter-life crisis-is that a thing?) or maybe it's because I want to look great and feel super healthy before I get pregnant (which will hopefully be late this year :D ).
This was me during the Insanity: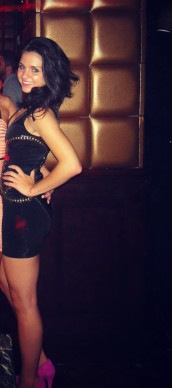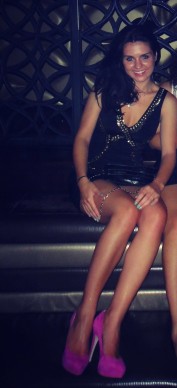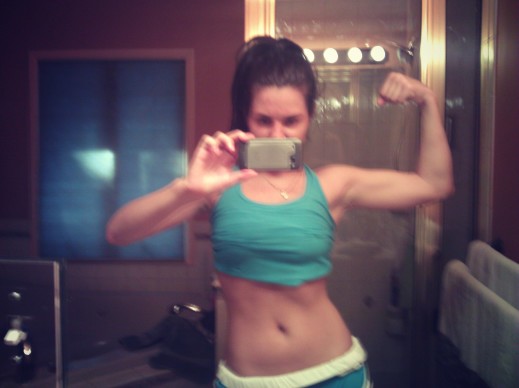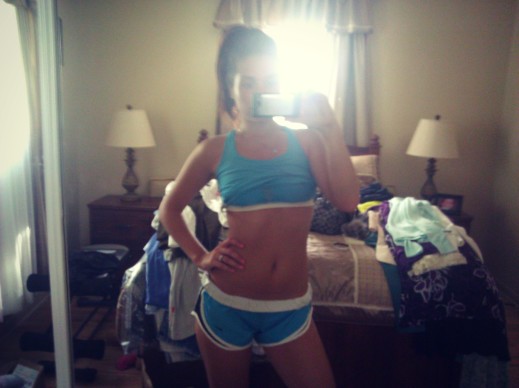 (Sorry for the blurry cellphone pictures and for the mess in the back, I was packing for vacation if I remember correctly :) )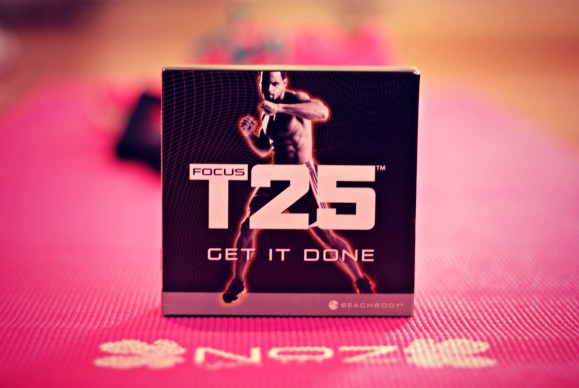 On Monday I started a new workout routine, created by Shaun T and Beachbody-people behind The Insanity: T25. It's a 25 minute workout program that is just as intense as The Insanity, but much shorter (Insanity workouts were 45 minutes to an hour long on an average day), and you don't get to have water breaks in between, so it's non-stop work. My first few days weren't as tough as I expected (even though I cried on the first and second day) and I felt sooooo damn good afterwards. The videos actually include a modifier- a person who shows a modified, easier version of the routine. I can't wait to see what kind of results I get with the T25 program, but I have to say that I am more concerned about getting strong and toned than losing weight. I think that after completing T25 I might do Insanity again, just because I loved it so much. I am thinking about doing weekly or biweekly updates on my results, let me know if you'd like for me to do that? I will also try to post one healthy meal recipe a week as I'm always experimenting in the kitchen with healthy food, etc. Maybe I'll even include a few cooking videos here and there. Wish me luck!
Paula xxx