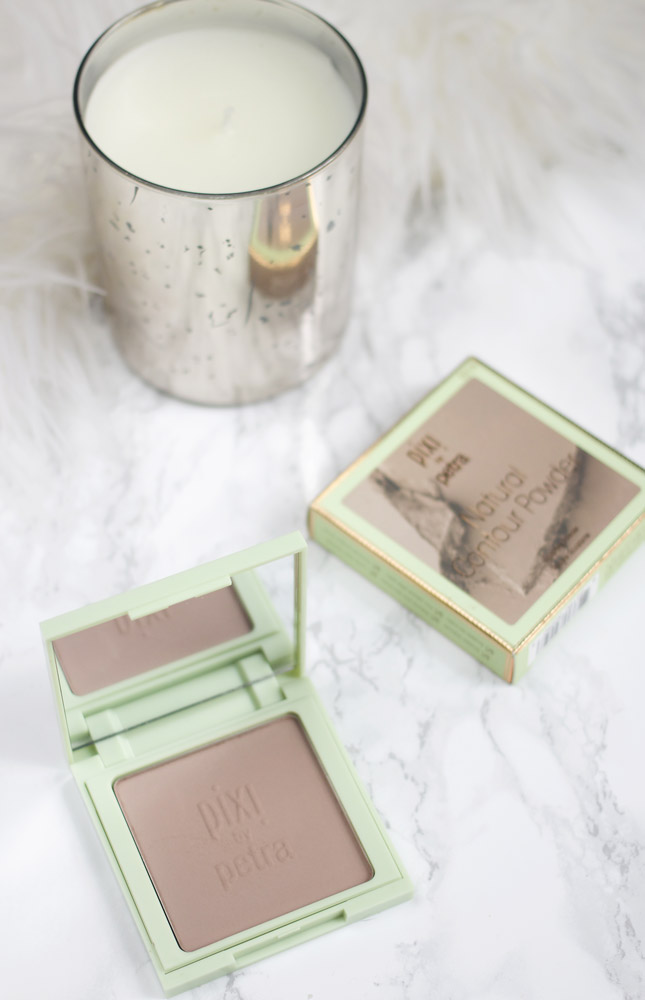 Pixi Natural Contour Powder
If you have fair skin like me and prefer subtle and natural-looking contour then you probably know that finding a bronzing/contouring powder that works with your skin tone can be difficult. Well, that is no longer the case for me.
One of the main reasons why I prefer cream over powder formulas when it comes to contouring, is because they blend much easier and with that, I have a lot more control over the intensity of the color. Pixi Natural Contour Powder* though is something else. It's a powder, but one that blends seamlessly, easily, it's very creamy, non-drying and most importantly, it looks very natural (but that doesn't mean that you can't go heavy with it, if you love more intense contour).
Pixi promises that this powder will help you "get a super-natural shaded effect with this luxe contouring powder. Easy-to-use formula enhances your natural features, creating definition when swept into the hollows of the cheeks, under the jawline, down the sides of the nose and in the crease of the eye. The formula is packed with peptides, a multi-vitamin complex, plus aloe vera, super fruit and coffee extracts to further enhance & nourish the complexion."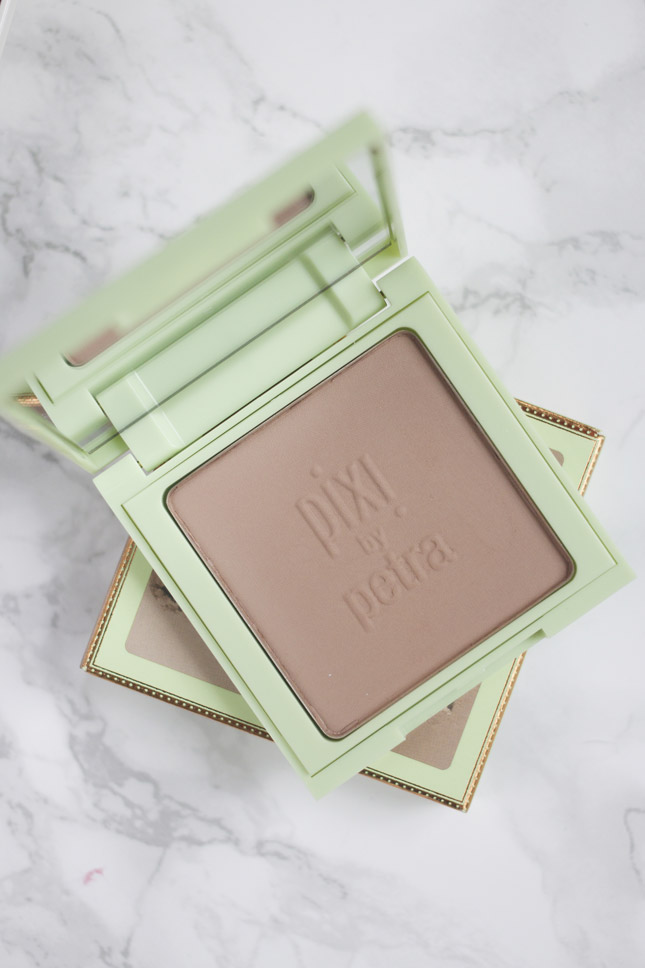 I have to say that over the last couple of months I've been trying more Pixi products and I'm slowly falling in love with the brand (their Endless Brow Gel Pen is now my favorite brow product, and I am very hard to please when it comes to my brows).
Why I love it:
-the formula is incredible, comfortable wear and blends well
-non-drying, even on my currently very flaky skin
-gives a natural-looking color, but it can also be built up for more intensity
-the color isn't too warm or too cool- it's just perfect, it doesn't look muddy or orange-y
-very long-lasting formula
-the packaging is THE BOMB, very sturdy with a huge mirror
What I don't like:
-honestly, there isn't anything that I don't like about this powder, perhaps the price might be a little high for some ($20.00) but seeing how much money I've spend in the past looking for a perfect product to work with my skin, I think that it's completely worth the price
I'm really in love with this contour powder, if you have fair skin then you probably know how tricky it is to find a bronzing/contouring product that looks natural and works with your skin. I'm so glad that my struggle is over though!
If you guys know of any other natural-looking powders like this one, please let me know what your favorites are!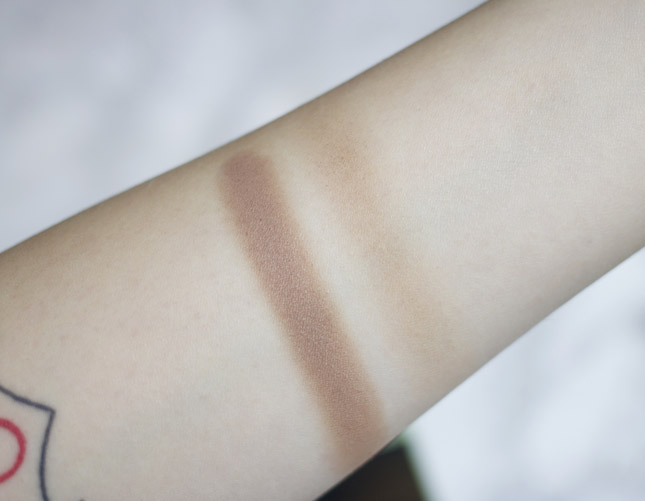 Before and after *heavy* blending.
*this post contains PR samples