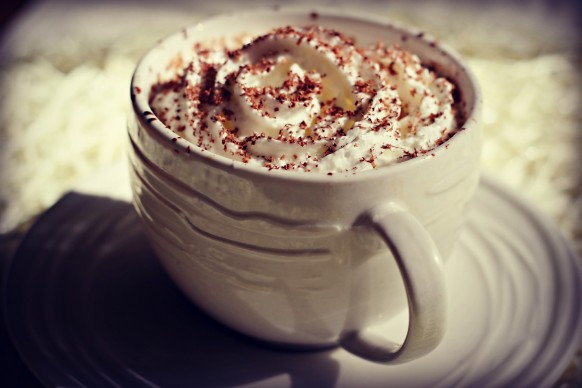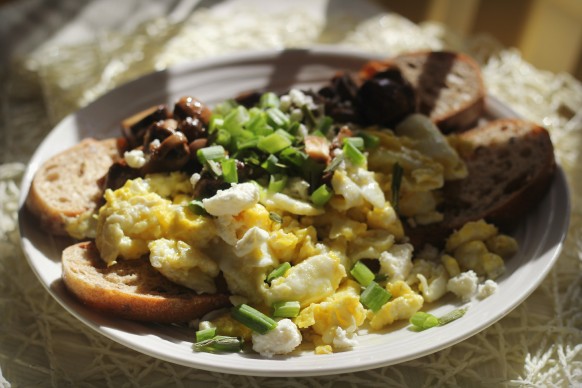 Sunday mornings are my favorite. They seem to be a little longer; we get to sleep in a little bit and get to enjoy a nice breakfast, sitting down at the table, unlike during week when most of the time I just grab a protein shake on my way out of the house.
This morning I was craving something a bit sweet and instead of my usual green tea I made some hot white mocha chocolate with whipped cream and shaved dark chocolate.
<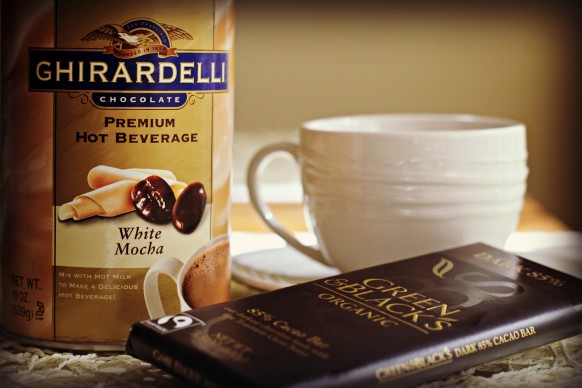 For breakfast, I took some portobello mushrooms, quartered them and sauteed with a bit of organic butter until they were soft. In a separate skillet I mixed a teaspoon of organic butter with a teaspoon of olive oil and let it melt. I whisked the eggs with a sprinkle of sea salt and black pepper and added the egg mixture to the skillet, stirring frequently until almost set. I placed mushrooms on one piece of a toasted bread and placed the eggs on another. I topped it all off with some chopped chives and feta cheese. I don't know why I didn't think of the eggs and mushrooms combo before, it was so delicious!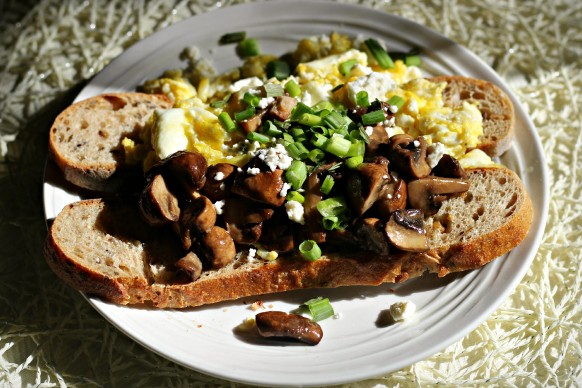 Paula xxx