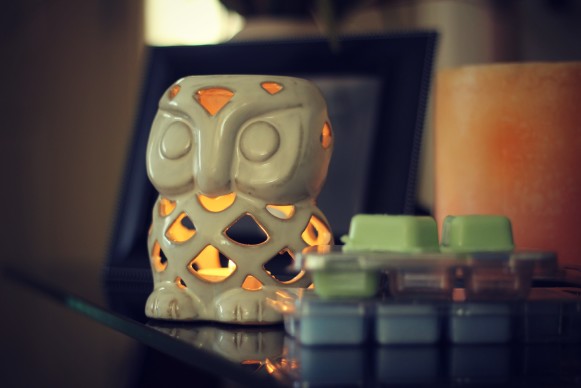 I never thought that I'd find something that I'd like better than candles. Until very recently, I was unaware of the fact that my oil warmers also work great as wax/tart burners. As soon as I came to that conclusion, I bought two different kinds of wax melts, just to try them out: Glade in Clean Linen (my favorite Glade candle scent) and Febreze in Gain Original Scent.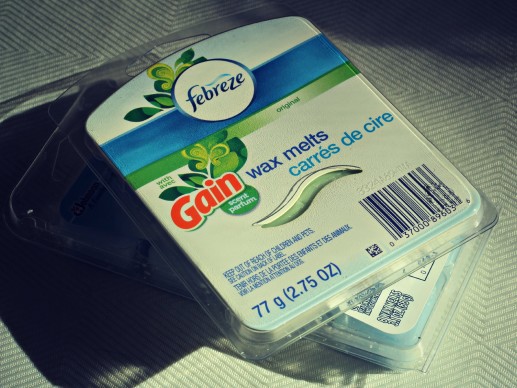 Febreze melts are definitely my favorites out of the two. The scent is MUCH more intense. One cube filed out my whole living room, dining room and kitchen area with a warm, cozy scent of fresh laundry. I never owned a candle that could do the same, and I'm a candle fanatic.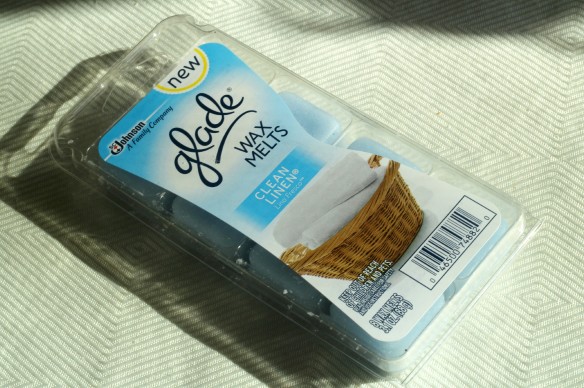 Glade Melts also worked great, with the only difference being that the fragrance wasn't as intense or long lasting as with the Febreze Wax Melts. They work great for smaller places such as a bathroom or bedroom, or for those of us who are quite sensitive to strong fragrances and get headaches easily.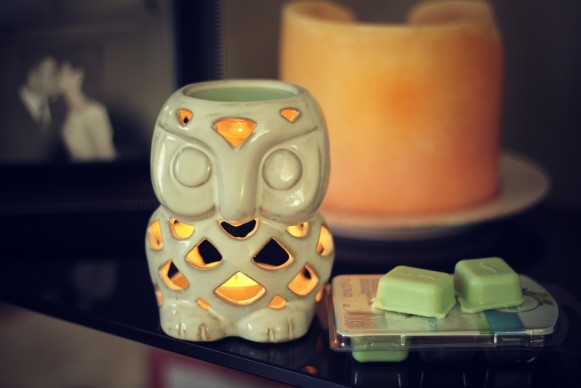 Febreze Melts costs $2.97 for 2.75 oz, or six melt cubes. Other available scents are: Hawaiian Aloha, Meadows and Rain, Mediterranean Lavender and Wild Berries & Honey. There is also a separate "Home Collection" of the Febreze Wax Melts that comes with a plug-in warmer and offer many more fragrances such as Palm Leaf or Almond Sugar. Glade Wax Melts come at a similar price, $2.99 for 3.1oz or 8 individual cubes. Some of the available scents are: Pumpkin Spice, Apple Cinnamon, Pure Vanilla Joy, Cashmere Woods, Hawaiian Breeze and Lavender and Peach Blossom.
I love these melts and use them all the time, I will never give up my beloved candles, but these melts work great, last a long time and are much more affordable.
Have you guys tried any of these?