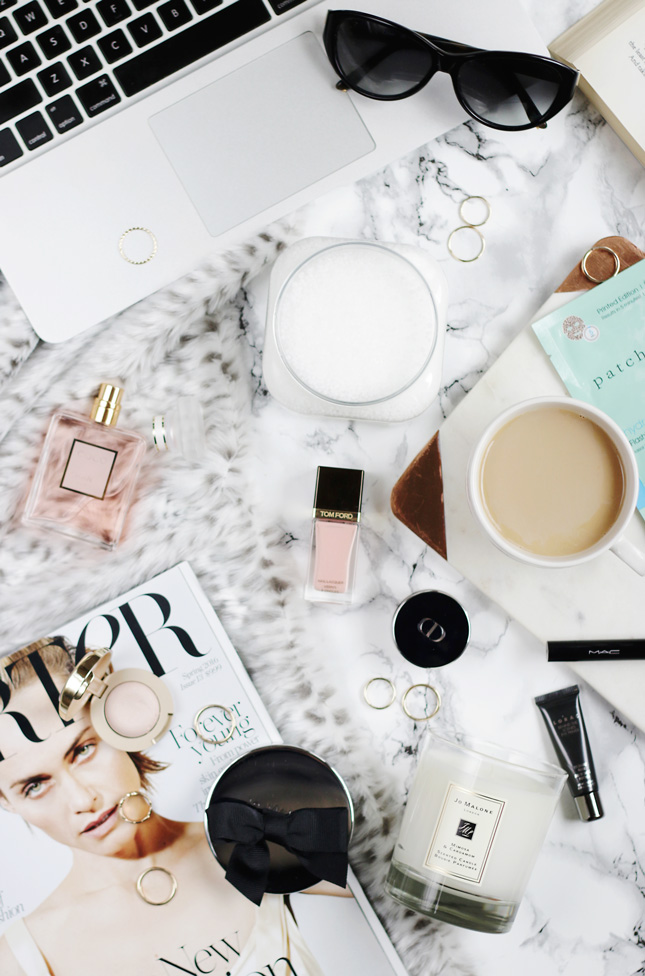 I wish that  keeping my vibes high and positive was always easy, but the truth is, sometimes even something really small can ruin your day.
So… how do you deal with it? How do you de-stress and turn a bad day into a good one?
First thing's first….
TURN OFF YOUR PHONE
I remember when during one of my Philosophy classes in college our professor asked the class how many of us value our own time and love being alone once in a while. Everyone raised their hands. "Okay, keep your hands up, now, how many of you turn off your cell phone during the day, on regular basis?" Only about one quarter of class kept their hands up, my professor smiled. We have become so dependent on technology and when you aren't having the best day, constantly checking your phone especially when it comes to social media- can frustrate you even further (because, let's face it, we all sometimes play the "comparison" game and when you're sitting in your kitchen, crying because you had a crappy day, you don't need to see someone else having a blast in Belize, sipping on mimosas). Disconnecting once a while can do wonders. Had a bad day? Make yourself unavailable to the world.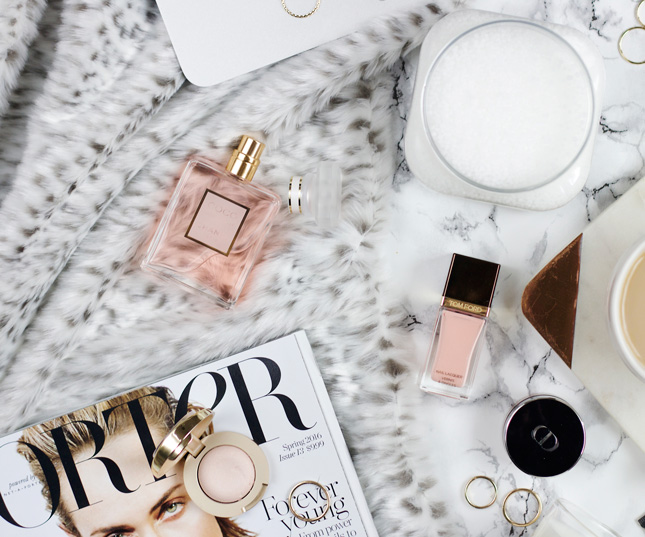 TAKE A LONG BATH
If you have time, take a long, hot bath. Magnesium and Salt baths work great as a remedy for stress. Magnesium helps relax your muscles- and when you're stressed out those can be very tense. Add a few drops of your favorite bath oil to your bath, burn your favorite candle, read a magazine, or just relax (but don't fall asleep! :) ). I also like to bring a big bowl of fresh fruit with me when taking a bath- it always feels great to snack on something healthy. If you're anything like me, chances are you're way too busy to treat yourself to a long bath on regular basis, that's why when you do it once in a while, it feels so relaxing.
BREAK A SWEAT
When you get home after a tough day, working out is probably the last thing you feel like doing- but trust me, it does wonders when it comes to stress. What I do immediately after getting home is take off my makeup, change into my workout clothes, put on one of my Insanity DVDs and workout for about 40 minutes. I basically force myself to exercise because I know how much better I will feel afterwards. A nice run in a fresh air is great too. Physical activity produces endorphins- chemicals in your brain that act as natural painkillers and also improve your sleep and reduce stress levels.
WALK IT OUT
Get out of your house, feel the fresh air. Take deep breaths, maybe listen to some music and just walk it out.
EXPRESS YOUR FRUSTRATION
I always try to be as positive as possible and control my thoughts and feelings as much as I can. Sometimes, however, it doesn't matter how hard you try to stay positive- your day just turns to sh*t and you find yourself feeling angry and frustrated. While I don't like to complain, sometimes all you need to do is express your feelings. I either talk to someone close, tell them just how angry I am and then I let it go or I write my feelings down on a piece of paper. If you don't feel comfortable talking to anyone about your feelings, express them on a piece of paper, read what you wrote once, and then rip it up and throw it away. Let go of that anger and frustration and move on.
GET LOST IN A BOOK
I mean, come on, is there anything better than this? Burn your favorite candle, cuddle up with your favorite blanked and read while sipping on your favorite tea.
CLEAN
If your space is messy, you will find it difficult to relax and unwind after a long day. If the weather permits, open up some windows, make sure that your sink is empty, clean up your rooms, bathroom, kitchen. After you're done, it will feel amazing to just sit back and relax. Cleaning is also a good distraction for when your mind is racing, you feel stressed and don't know what to do with all that excess energy.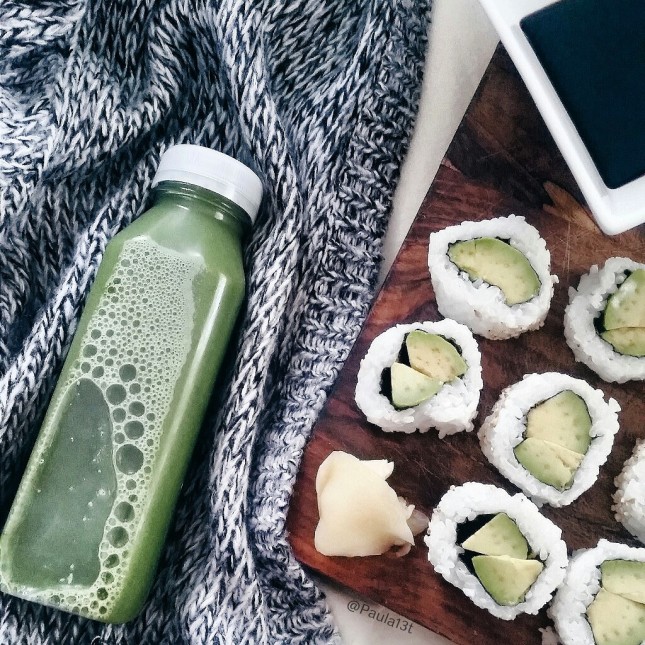 TREAT YOURSELF 
I'm not talking about spending a fortune on a new pair of shoes, but treating yourself to something small. For me, it's either a cup of really good coffee (and since I don't drink coffee everyday, it always feels like a little treat) or some veggie sushi from my favorite place. Know that it's okay to treat yourself to a little something once in a while- and there is no need to feel guilty about it. How often do you show yourself love? It's something that's crucial on those days when you feel stressed- learn to forgive yourself and others.
TRY BAKING
Ok, so while I love to cook, I am not much of a baker. But I noticed that whenever I have a horrible day, I always feel like making banana bread. Weird, right? But you know what? It works. I don't know if it's the intense banana mushing or the smell of cinnamon, nutmeg and coconut oil that fills the house as the bread sits in the oven, but it does wonders for my soul. Now, whenever I'm having a bad day, first thing that comes to my mind is "do we have ripe bananas at home?" If you want to try this for yourself, check out my recipe for Vegan Banana Bread right here (also known as "the best banana bread you'll ever make" :) ).
MEDITATE
If you haven't tried mediating yet, you're missing out. There's an old Zen saying that goes "you should meditate for 20 minutes a day, unless you're too busy; then you should meditate for an hour". Not only does mediating help with stress, but also makes you feel calm, relaxed, happy. If you're new to this I highly recommend you download these free guided meditations from Gabby's blog right here.
How do you like to unwind after a long, tough day?