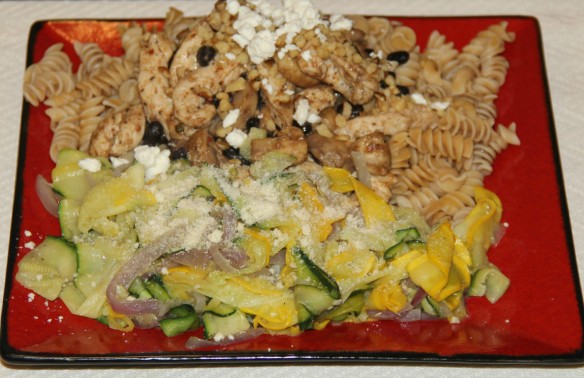 I absolutely love cooking. I find it very relaxing and calming. I especially love trying out complicated recipes, ones that take hours to prepare, but that's not the type of dish I have for you today:-)
Today, I will once again show you one of my healthy, weeknight dinners. I love cooking healthy, not only because it's obviously good for me, but also because the traditional, heavy polish food that I grew up eating (and loving!) or other processed foods (like the frozen dinners, "ready to eat" stuff, that's loaded with sodium and refined sugar- even the "low fat" products) are really "heavy" on my digestive system. Think fried pork chops, fried cabbage, meatloaf in thick sauce, etc. Of course I love enjoying these once in a while (especially when visiting my grandmother-she's the best cook in the world), but healthy food can be just as delicious.
Pasta:
whole grain pasta
two chicken breasts, cut into strips
one can of organic black beans
8 oz (or one package) of white button mushroom, quartered
olive oil
Squash side dish:
one yellow, one green organic squash
1/2 red onion, sliced
1 clove of garlic, minced
olive oil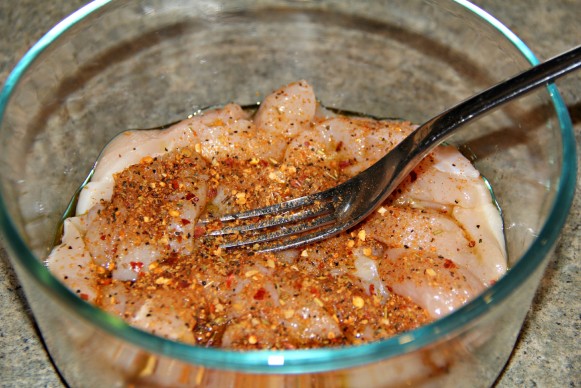 I prepare the chicken by adding few teaspoons of olive oil to the chicken. I add my favorite spices like paprika, chili flakes, white pepper and garlic powder. Mix all of it together, coating the chicken well with the olive oil and the spices.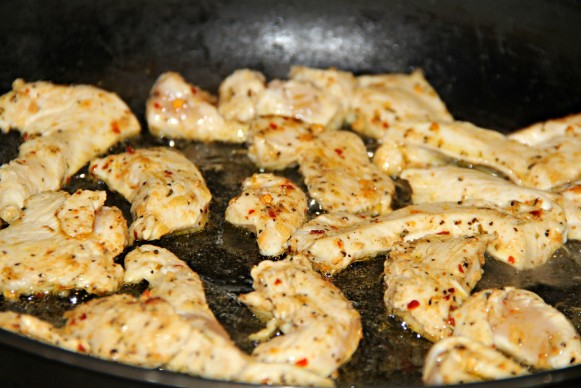 I then place the chicken in the frying pan and cook on medium heat until it's cooked-through, about two minutes on each side, and remove it from the pan.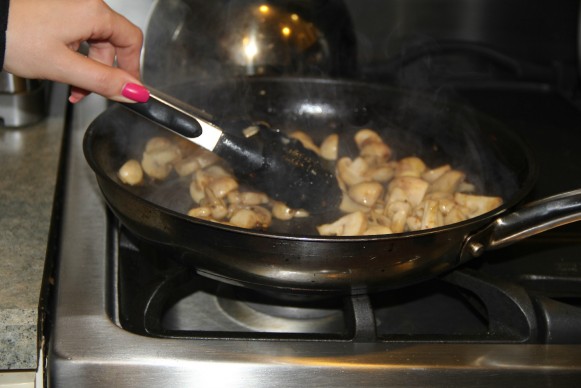 Without adding any olive oil, I cook the mushrooms, on the same pan, for about five minutes and then add the beans.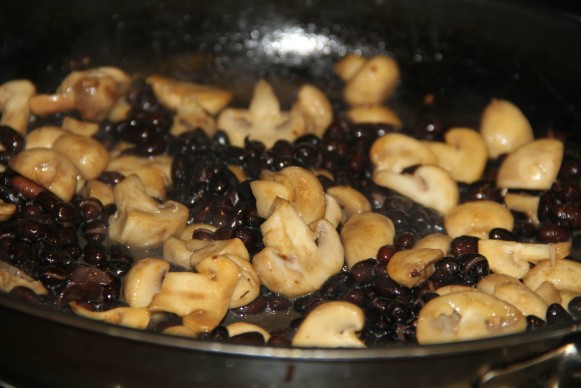 Cook for additional minute, mixing it often. After that, I lower the heat and add the chicken back to the pan, give it a one more mix and remove from the heat. Once ready to serve, place the chicken and mushroom over the pasta and finish off with sprinkling a little feta cheese and crushed walnuts on top.  This actually also tastes very good cold, just like pasta salad! If I have any leftovers, I take it to work with me the next day- no need to re-heat it.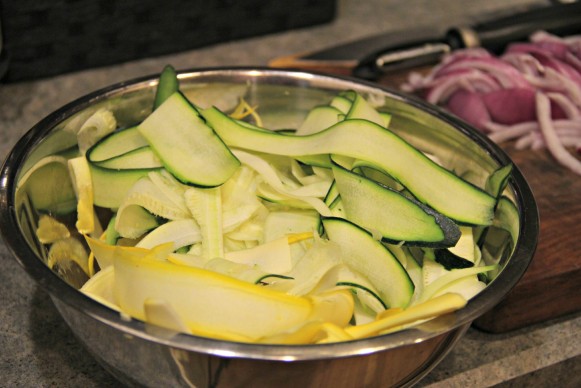 The squash side is super easy and can even be substituted for the pasta if you want to go super-duper healthy :)
I turned the squash into these thin ribbons using a vegetable peeler.
Heat up two teaspoons of olive oil on a small pan and place both the squash and red onion onto the pan, cook on medium heat. After about five minutes,  once the onion has softened I add the garlic and mix everything together and cook for another three minutes. When ready to serve, I sprinkle a little bit of of parmesan on top.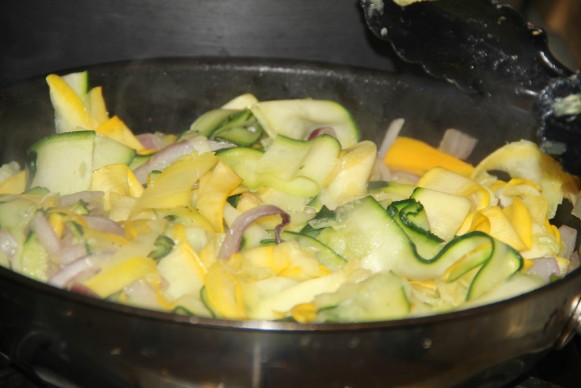 Enjoy!
Paula xxx