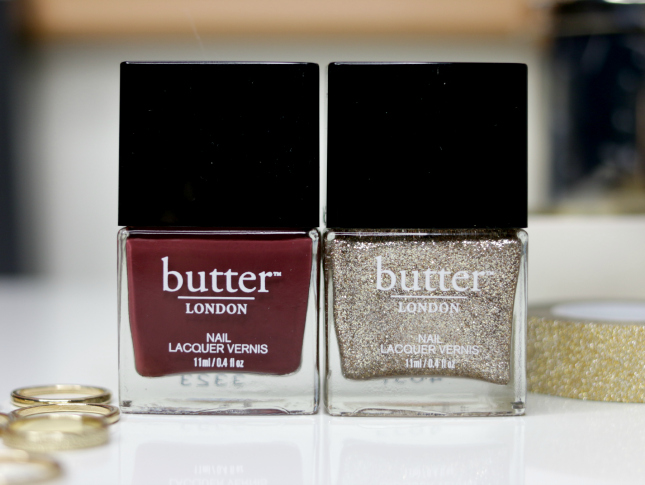 This cute little "The British Spice" set was available at Sephora only a few days a go, but, understandably, it has already sold out. The shades included in this kit, however, "The 444" and "Tramp Stamp" are available for individual sale.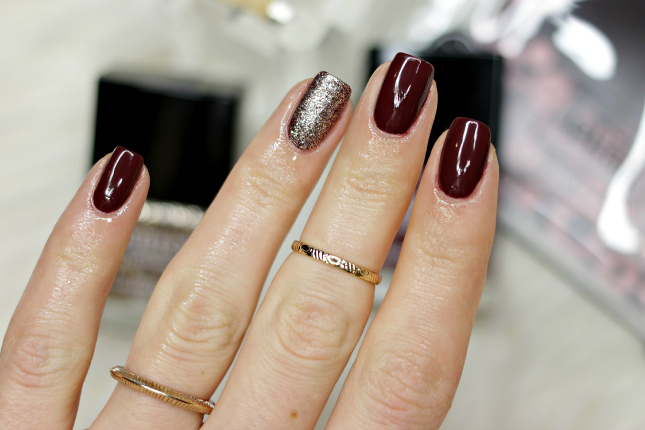 This set was only $15.00, which was a steal, since that's a price of one bottle of Butter London Nail Lacquer. "Tramp Stamp" is a dark, rich, red-brown chocolate shade. The formula was very easy to work with, but I did have to go with three coats to get a desired color payoff. I really, really like this color. I love the fact that despite it being a red-brown color, it doesn't bleed like crazy, which is what I find common with these types of shades.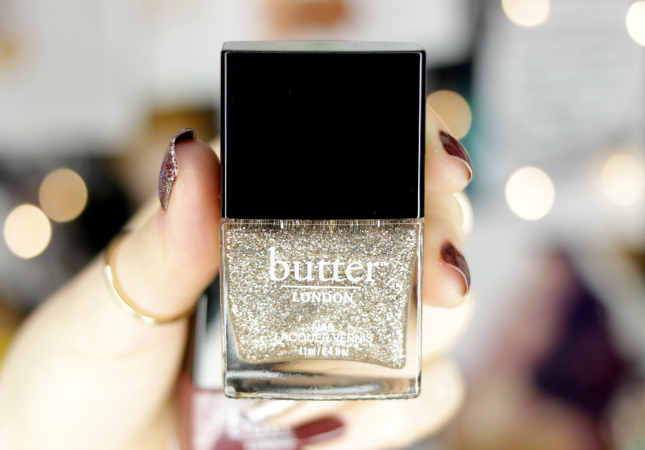 "The 444" is a rich, silver-gold-champagne glitter polish. I think that it's probably one of the best glitter nail polishes I've tried, in terms of opacity. What you see on my nails is one coat. One coat. Usually, to get this sort of opacity with glitter polishes, I need to apply a good few coats. As with all glitter polishes, it's still a pain to remove, but it's just absolutely stunning. It's a perfect mix of gold and silver (also, it dries very quickly!). I feel that with this sort of color (the silver and gold glitter combo) I don't look like a little girl despite wearing glitter polish on my nails.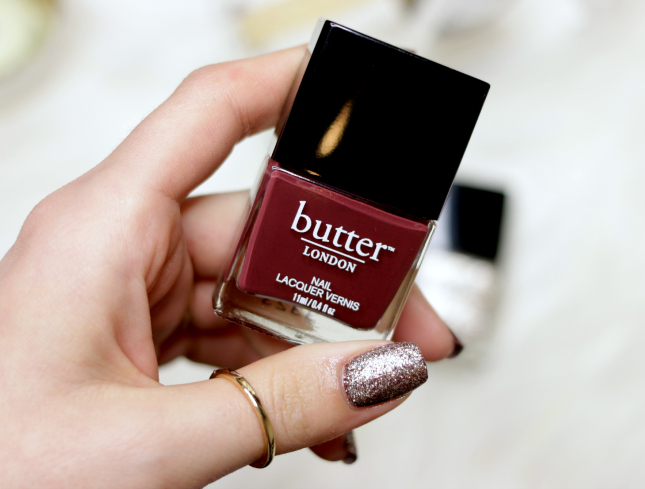 I think that these two make a great holiday combo, don't you?