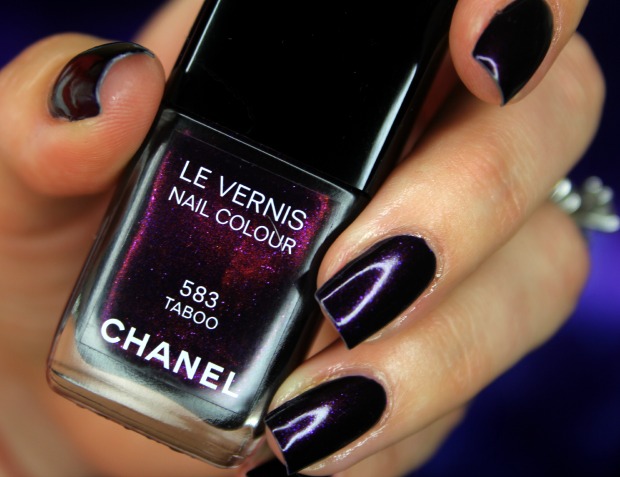 Chanel's Taboo nail polish has got to be one of the most beautiful nail polish colors that I have ever seen/used. It's truly magical and looks like a whole galaxy of stars, dark matter, dust and stellar remnants in a single bottle.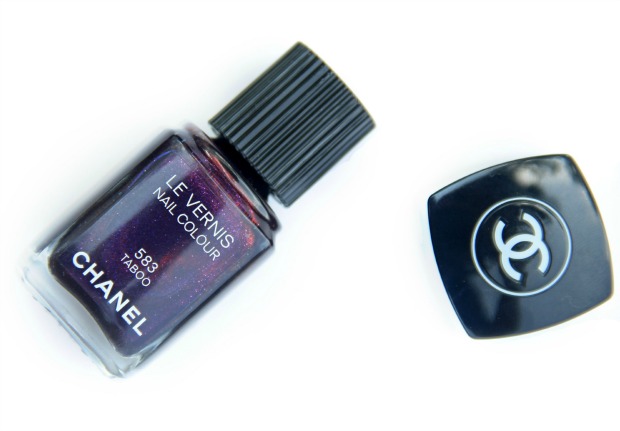 The beauty of this polish cannot be translated through these photos and these Taboo polish swatches certainly do not do it justice. It's a gorgeous, hypnotic, deep wine-toned purple with shifting iridescent shimmer that changes depending upon the light source. It reflects colors of purple, copper red, eggplant and burgundy. It's probably one of the most opaque polishes that I have used recently, only one coat was enough to provide an amazing coverage, however, I did apply two. Call it a force of habit :) .  I also tried out my new Seche Vite top coat nail polish and I have to say that I love it!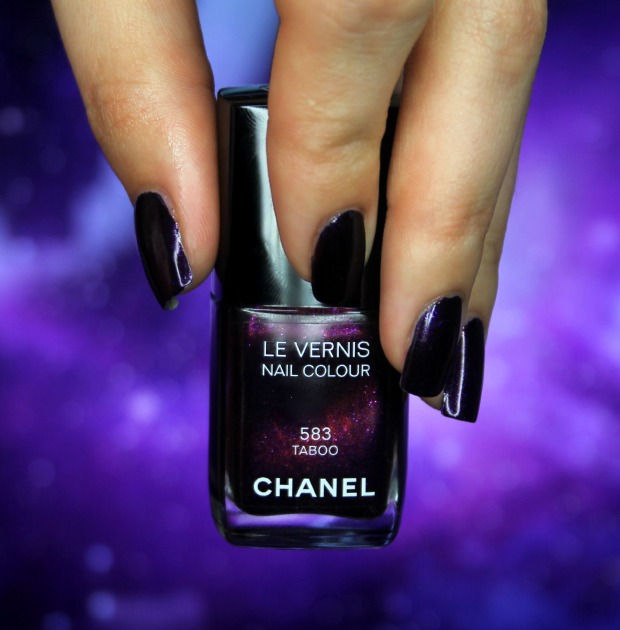 Taboo is my first nail polish by Chanel and I don't think that I could have picked a better "first". I also own a few Dior polishes, and as you can imagine they're all a bit pricey (Taboo was $27.00 and I found it at Nordstrom). I remember the very first "high-end" or "designer" (however you want to call it) nail polish: it was Nude Charnelle by Dior. Being the genius that I am, I couldn't figure out, for the life of me, how to open the bottle. I honestly thought that there is some secret formula to those fancy nail polishes. Instead of pulling the lid up and then twisting the cap of the applicator open, I was convinced that the applicator is attached to the cap. I was twisting it and twisting it until I finally gave up and asked Mark to help me. When he pulled the lid up instead of twisting it, I started laughing so hard, I almost peed my pants. I am brilliant, indeed.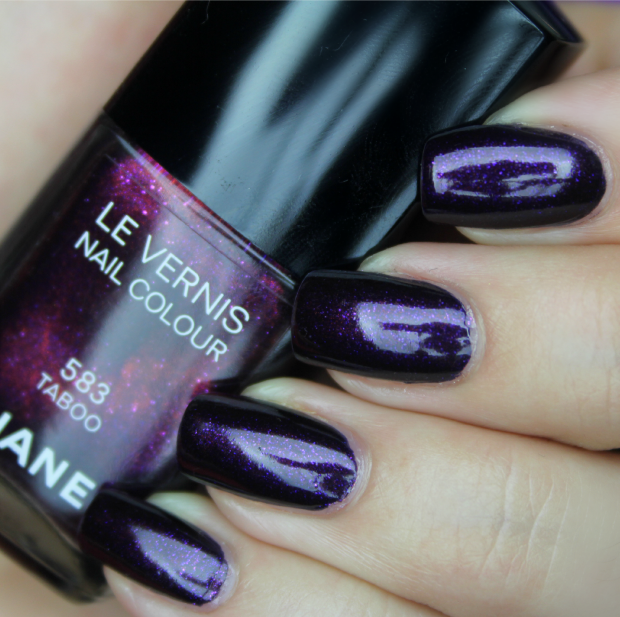 I do have to say that this nail polish does not look exactly the same when applied as it does in the bottle, but I love it nonetheless. It's still a very gorgeous and most definitely unique and uber sexy color. It reminds me a little of Essie's Sexy Divide. It has a rich and creamy formula and I love the fact that the color changes ever so slightly whenever I'm outside in the day light or when I'm indoors.
What do you guys think?