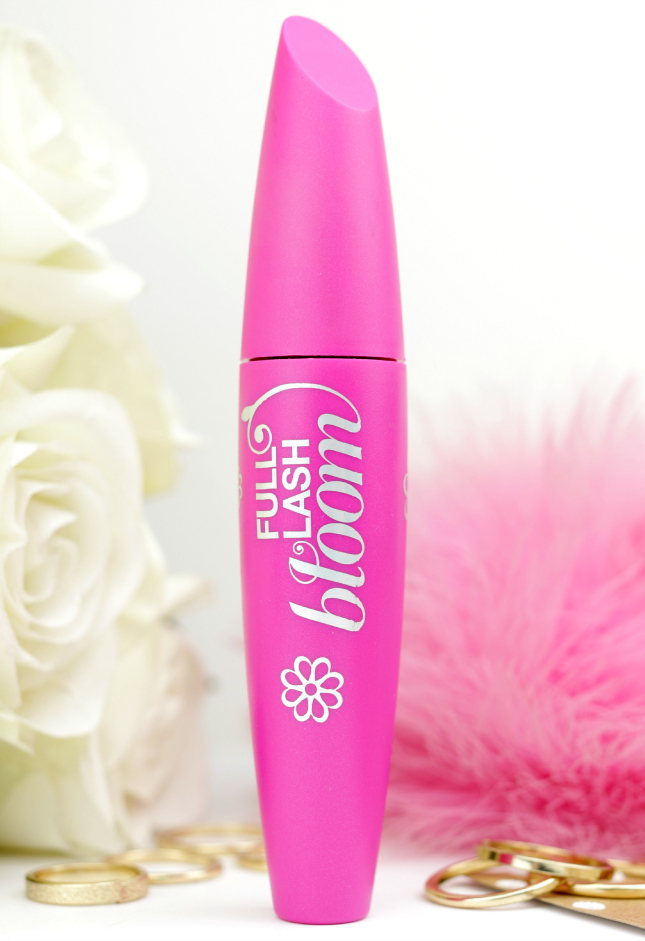 Covergirl Full Lash Bloom Mascara by Lashblast is a new Spring 2015 release. Being a huge Lashblast fan, I couldn't wait to try out this mascara. After looking for it all over the place, I finally found it at CVS few days a go.
This is what Covergirl says about their product:
"With Full Lash Bloom Mascara, get exceptional lash fullness that's soft – even to the touch. With our new petal-shaped brush and mousse formula with natural beeswax, lashes are never stiff or brittle. Perfect for everyday wear, Full Lash Bloom Mascara is also safe for contact lens wearers and is ophthalmologically tested. So bring out every last lash, and embrace you in full bloom!"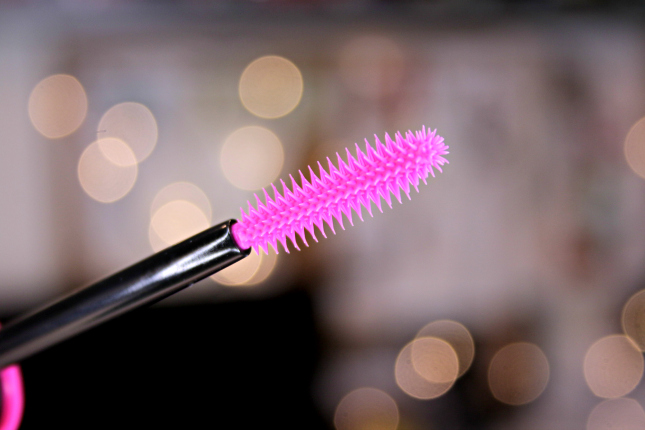 First thing that I need to mention is the brush. Just like with other Lashblast mascaras, the brush is nice and firm with tough bristles, and that is a huge plus for me. It allows for the product to be distributed evenly and clump-free. It also allows for my lashes to be separated very nicely, which I love! If there is one thing that I absolutely cannot stand, it's clumpy, spider-like lashes. 
The natural beeswax formula promises soft and comfortable wear and I think that, for the most part, it's a promise fulfilled. With one coat, my lashes looked nice, long and full, but without the clumpy, stiff effect and did in deed feel very soft to touch. As with pretty much any mascara, when I layered it up it did become a bit stiff and not as soft as with only one coat, but that's sort of to be expected.
I love that I can go from very soft and natural, to thick and extreme with this mascara. I haven't experienced any issues with dry fall out during the day or anything of that sort. I really like the color too, it's a very intense and dark black (#800). The only negative thing that I have to say is that I wish this mascara gave me a bit of a lift (as in, a curl) as I feel that it made my lashes look oddly "straight", but I guess you can't have it all now can you (plus, that's why eyelash curlers were invented-I suppose? ;) ).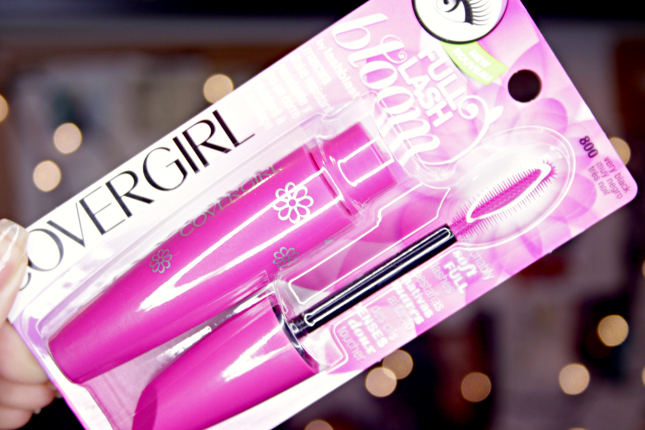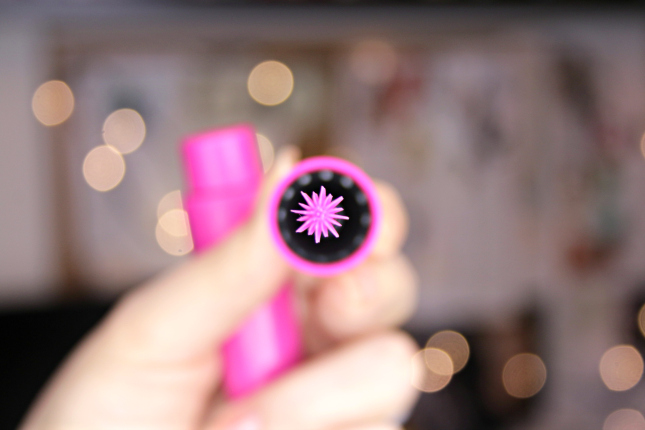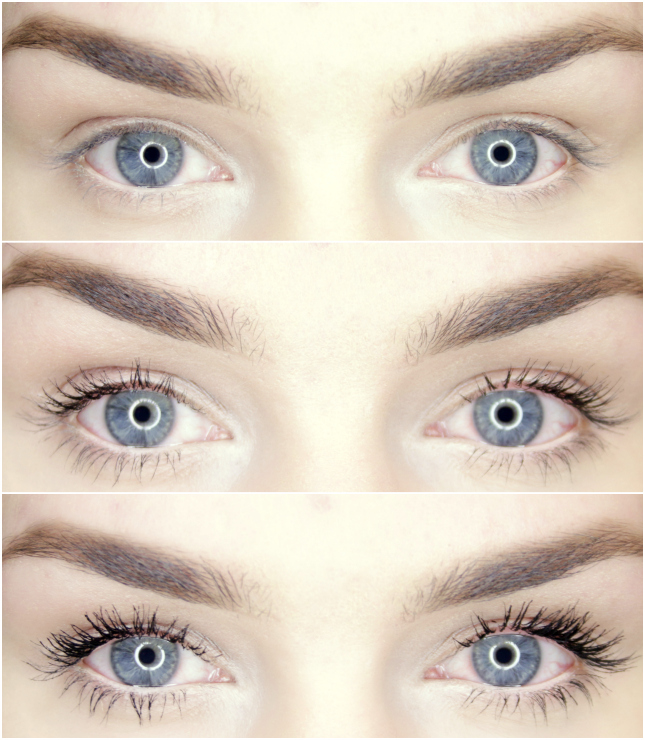 None, one and three coats.

Did any of you try this mascara yet? I have to say I'm in love, definitely a great, every-day product!