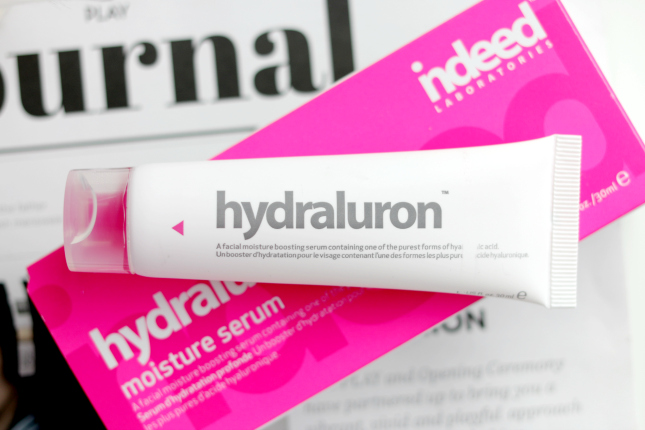 When few months a go I saw that Walgreens started carrying Indeed Laboratories products, I was super excited, since I wanted to try their Hydraluron Moisture Serum for ages. I was a bit skeptical about spending $25.00  on such a small tube of serum (1oz), but having read tons of such positive reviews, I was convinced that I'll love it just as pretty much everyone else who tried it had.
It's been a while since I incorporated the Hydraluron Moisture Serum into my skincare and all I can say is "meh". It's gentle on the skin, a little bit goes a long way, works great under a moisturizer, but is it really a miracle worker, super-star that it's claimed to be? I wouldn't say so. The gel formula goes on very sticky but does dry to a smooth finish and absorbs quite quickly. I also like the fact that this is completely fragrance free-something I've grown to appreciate when it comes to skincare, the packaging is also great.
At first, I was convinced that this was drying the heck out of my skin, but after using it for a few weeks I actually did notice that my moisturizer absorbed a little better, but I'm still not convinced about its effectiveness in bringing up the moisture levels in my skin, or that it has much of that plumping effect that hyaluronic acid is known to have. I find that this works the best when used under my moisturizer after a face mask or a peel-that's when I can actually feel it make a difference in my skin's texture.  I still experience some flaking here and there, despite using this serum religiously. I think that the formula of this is pretty basic and after seeing everyone rave about this serum left and right, I expected this to be a skin-transforming product.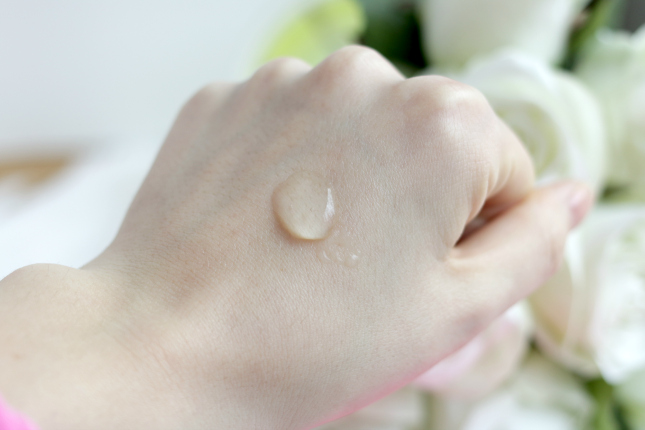 Don't get me wrong, I don't think that this serum is completely ineffective, I think that it makes a nice addition to a skincare routine, I just don't think that it's as amazing as everyone makes it out to be. I honestly expected this to visibly transform my skin, but it was just "okay". I previously used this hyaluronic serum which it worked great for me and it's at nearly half the price as Hydraluron for twice the amount.