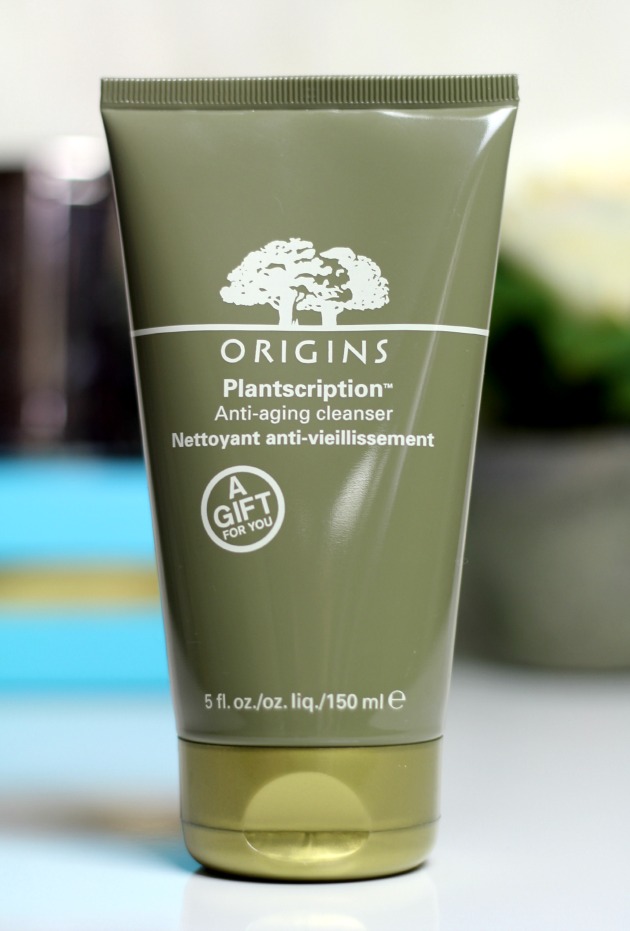 As you guys know I'm still very much in love with my acne.org cleanser and it was the only product that I used to wash my face, for the longest time. Because on most days I wash my face three times (in the morning, after work to remove my makeup and at night before bed) I thought that it'd be nice to change things up a bit. I actually received this full-sized cleanser as a free gift with Origins eye-cream purchase at Macy's, but it's also available for individual sale.
I have to say the formula of the Plantscription anti-aging cleanser is strangely similar to Clinique's Rinse-off Foaming Cleanser. It has the same thick, rich formula that lathers up like a dream and literally glides on the skin- the tiniest amount will foam up and create a cushioned, creamy feel. That's how I know that this one tube will last me for ages. The smell of this is very natural-like and delicate.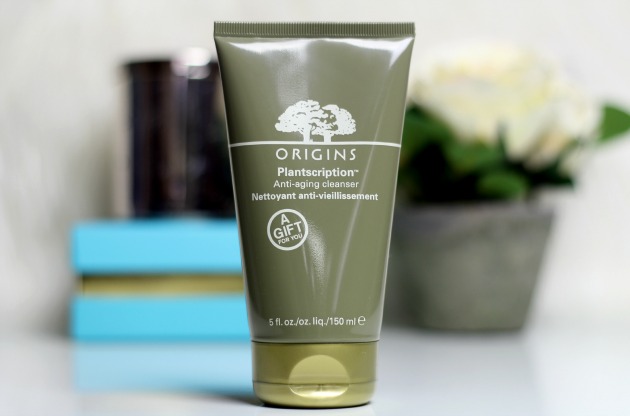 This cleanser is packed with all-natural ingredients like Anogeissus tree bark, Jasmine Flowers and Oat protein. Watch this video here to learn more about the benefits of the Anogeissus tree. I have to say that this works great with my combination and acne-prone skin, it's not over-drying but it does leave the skin feeling very soft and firm. I love gently washing this off with a warm washcloth, just makes the whole washing-your-face process feel a bit luxurious.  It's also great at removing any traces of makeup, but I wouldn't recommend using this around your eyes. I accidentally tried to wash my mascara off with this (probably because I'm so used to doing the same thing with my acne.org cleanser) and it burned my eyes like a mofo. I think that I'll stick to using this in the mornings as it does help to awaken the skin a bit, leaving it looking bright and energized.
The eye-cream that I bought by the way is the bomb! I think I finally found "the one", but more about it later :) . Happy Saturday!