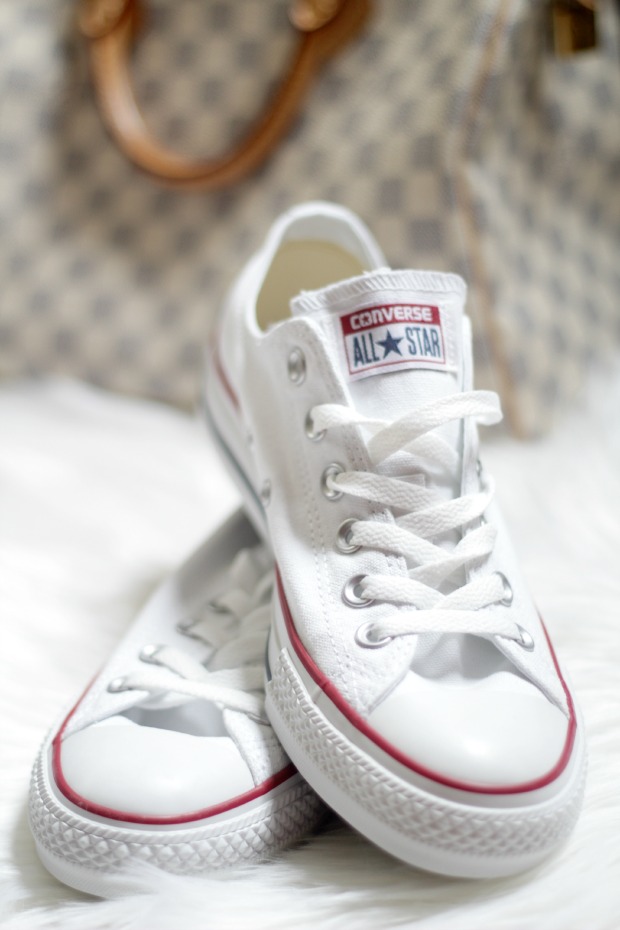 5 ways to style Converse sneakers
I can't quite remember when I bought my first pair of Converse shoes, but I do know that I went through many of them. There were, of course, the timeless white high-top Chuck Taylors, the blue ones that at one point I tired to bedazzle (and failed miserably), low top black ones that I wrote all over whenever I was sitting in a classroom, bored.. and I'm pretty sure my brown ones that I got in High School are still hidden somewhere on the bottom of my closet.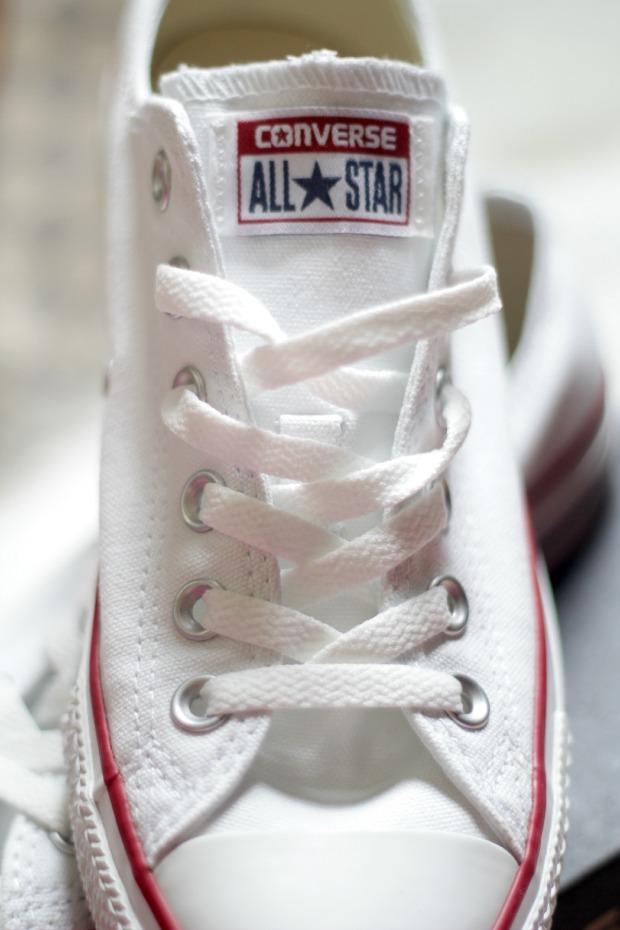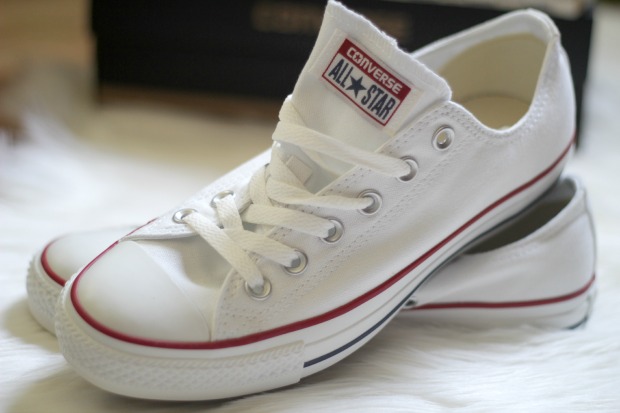 The truth is, I love me some converse sneakers. Not only are they comfortable, but also insanely versatile. Currently I'm alternating between two pairs: classic, low top white and high-top denim Chuck Taylors with gold collar studs.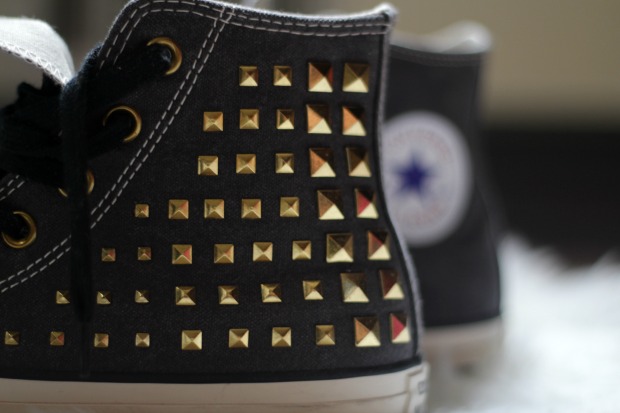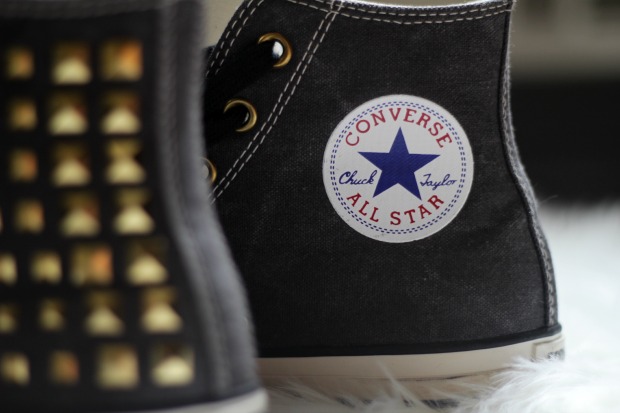 Since I'm (obviously) not the only who loves Converse sneakers, I decided to share some of my Converse-style inspiration with you.
1. Maxi dress/skirt. I absolutely love how Swedish Blogger Kenza Zouiten styled this casual maxi dress with her white Converse shoes. Even though it's casual, there's definitely something cute and sexy about this look.

2. Leggings. This is one of those outfits that's super comfortable and quick to put together. Kevita of shewearsfashion.com is rocking plain, black leggings paired with white converses and a cozy baseball jacket. I think that black leggings and white Converse shoes would also look great with a good old plain, white tee.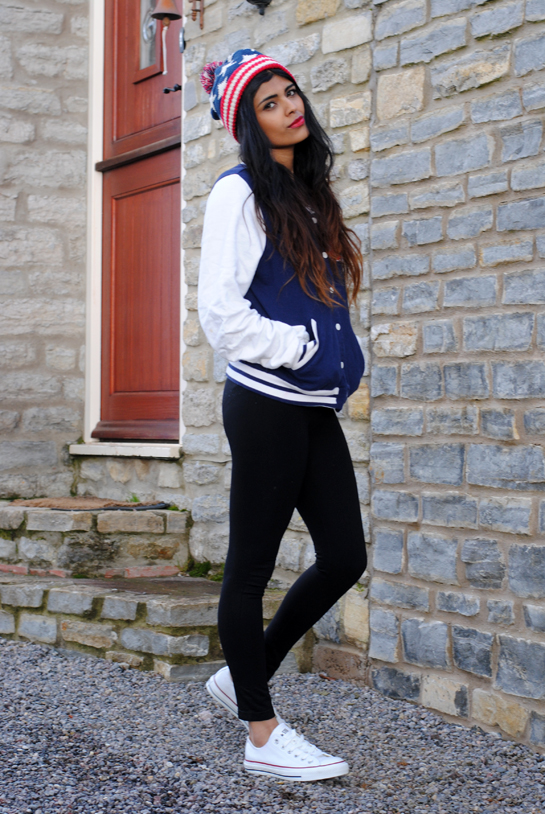 3. Jean shorts and a blazer. Julie of Sincerely, Jules is not only a beautiful and creative, but also an insanely stylish girl. She's definitely a great inspiration when it comes to pulling off casual and fashionable looks as well as styling Converse sneakers.  Just search her blog for  "converse" and you'll see exactly what I mean.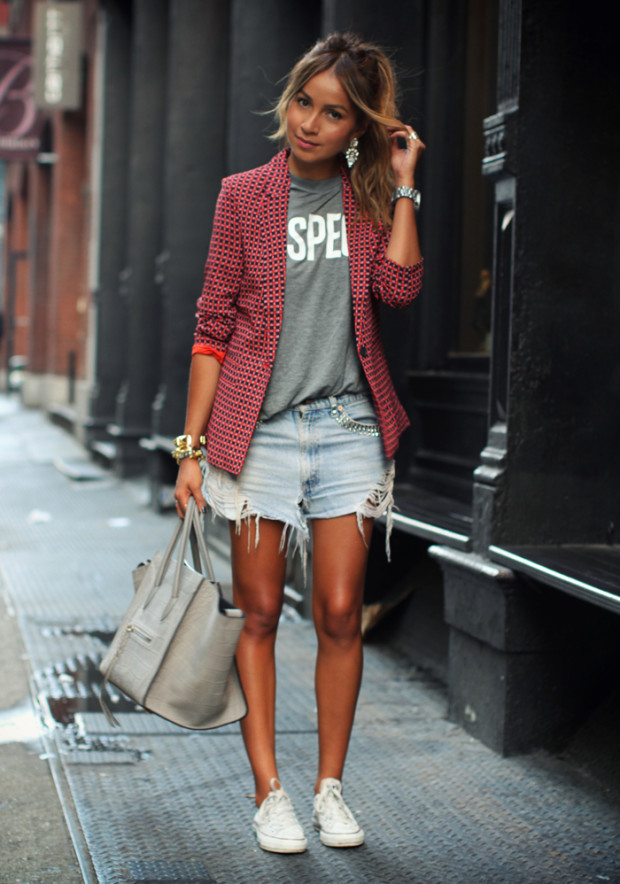 4. Shorts and a cozy sweater. You know those beautiful, late Summer evenings when the weather is still warm, but occasionally surprises with a cool, refreshing breeze? This outfit seems like a great option for those nights. Nicole Levine of frankieheartsfashion.com created this comfy and casual look with jean shorts and a loose, knit sweater.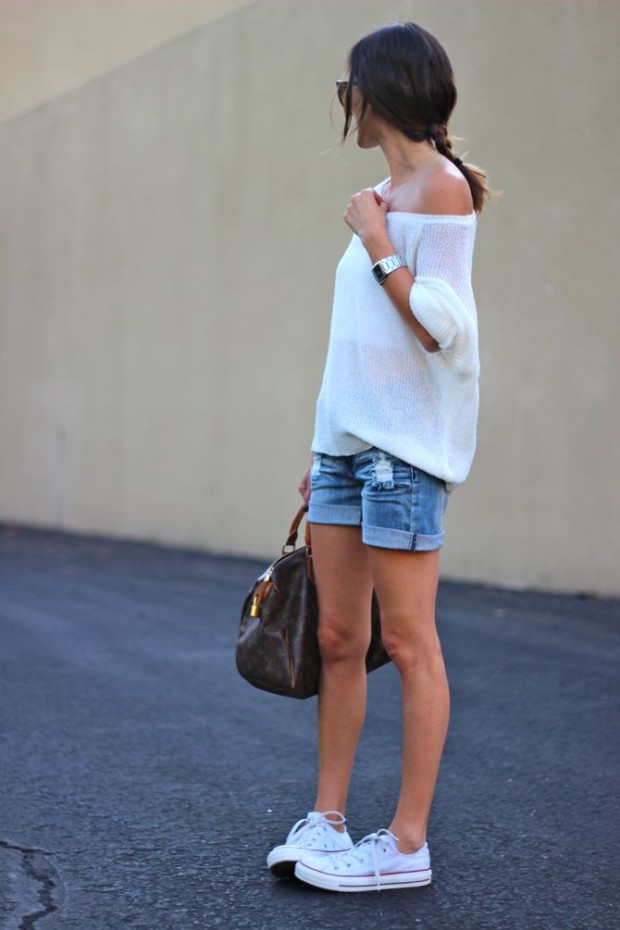 5.  Last, but not least are the boyfriend jeans. I only own one pair of boyfriend jeans, and to be quite honest, I don't wear them a lot (despite of being super comfy they do absolutely nothing for my butt) but when I do, I usually pair them up with my low top Converses. Source.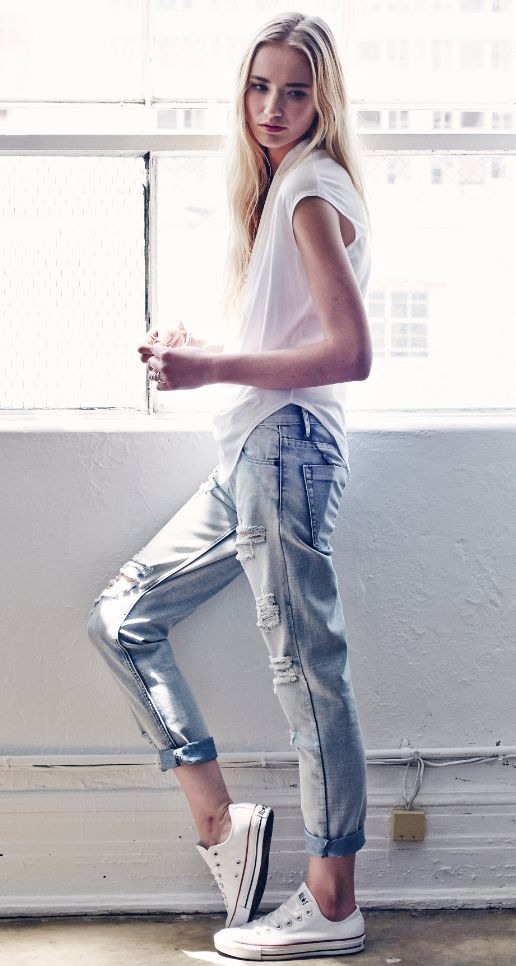 Do you guys love your Converse sneakers as much as I do?