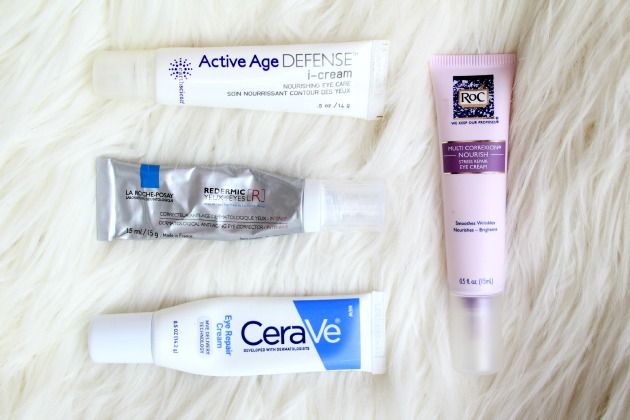 I don't expect too much from an eye cream. All I want is for it to moisturize, without being greasy, not irritate my eyes or delicate skin around it, and possibly provide some anti-aging benefits.
Thankfully, I don't have any problems with wrinkles or fine lines as of now, but my skin does get extremely dry in the inner corners. I actually went to Sephora once and asked for a product recommendation and…. I was recommended an all-over body firming lotion with "keep away from eyes" written in the back. Needless to say I have yet to find an eye cream that I will actually love, but I do have few that I use on regular basis and like quite a lot.

Active Age Defense i-cream by earthscience
This cream is probably the most moisturizing out of the four. It's packed with anti-oxidants, deeply hydrating and fast-absorbing at the same time. It goes really great under makeup.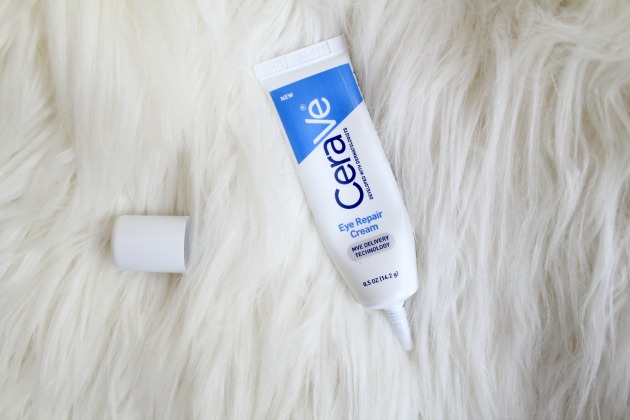 CeraVe Eye Repair Cream
I already wrote about this eye cream before, right here. It has a thick consistency, creamy texture, it absorbs fairly quickly and makes the skin feel smooth and glowing. Even though its aim is to reduce dark circles and puffiness-which I don't really have a problem with-I still love using it. With ingredients like hyaluronic acid, niacinamide and marine botanic complex, it leaves the skin under my eyes looking bright and healthy.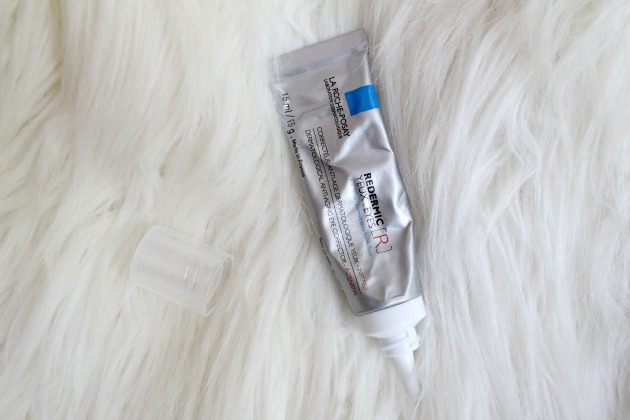 La Roche-Posay Redermic [R] Eyes
Remaining two eye creams are specifically an anti-aging products. Redermic Eyes by La Roche Posay contains 0.01% pure retinol to visibly reduce wrinkles and 0.2% caffeine that helps to reduce the appearance of dark circles. This cream, when applied to the skin, gives me a bit of a warming sensation, which goes away after a few minutes. I love using this in the morning.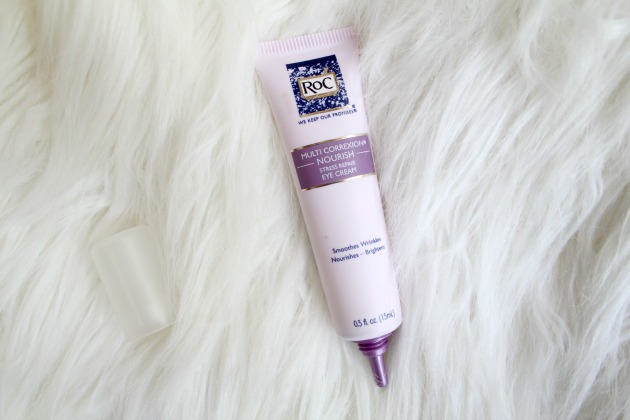 Roc Multi Correxion NOURISH Stress Repair Cream
Probably my least favorite out of the four, but I still like to use it from time to time. This is just one of those products that is claiming to do so much, that it's nearly impossible to believe that it can actually do it all: "relaxes crow's feet and under eye wrinkles, nourishes dehydrated skin, rejuvenates the look of tired, sleep-deprived skin, reveals brighter, younger-looking skin." Sounds like a miracle worker, doesn't it? I use for the sole purpose of hydrating my skin and it works just fine.
I use all of the above eye creams in rotation, both morning and night. I'm still on the search for "the one". Something that is not necessarily anti-aging, but moisturizing and brightening. Do you guys have any recommendations??