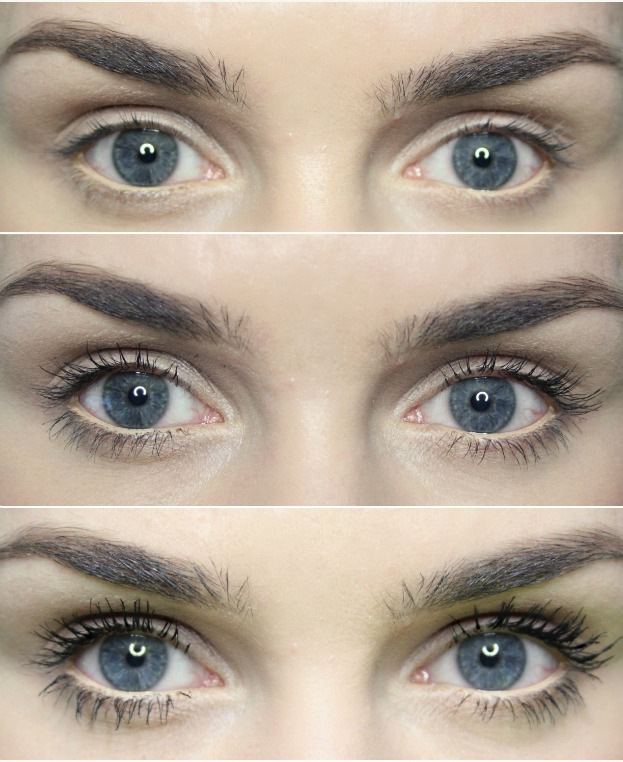 I don't know much about Manga, but one thing that I know for a fact is that characters in this style of cartoons originating in Japan have very large and almond-shaped eyes. L'Oreal's new mascara "Mega Volume Miss Manga" was clearly inspired by Manga and is supposed to help to recreate the big-eyelash and big-eyes look. L'Oreal's mascaras are amongst my favorite (drugstore wise) so I couldn't wait to try  out "Miss Manga".
Just by looking at these pictures I have to say, WOW no wonder mascara is my favorite makeup product, it makes a huge, huge difference in the way the eyes look.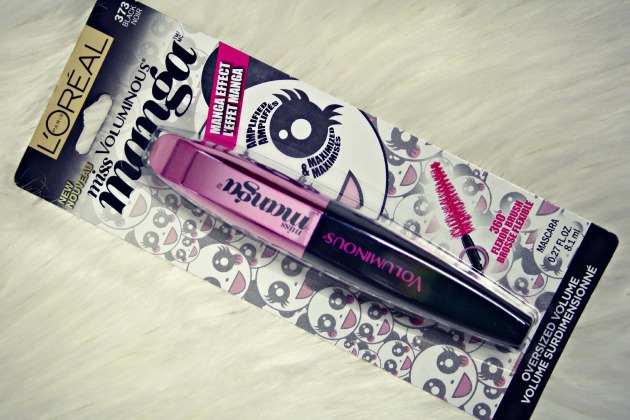 Just like with any other mascara, I wiped the excess product on a tissue before I applied it on my lashes. It's sadly a waste, but I'm not a big fan of the clumpy look that some mascaras give. Mega Volume Miss Manga is definitely one of those mascaras, and on purpose. Just take a look at this demo on L'Oreal's website right here. That little clip demonstrates how Mega Volume Miss Manga gives lots of length and volume, creating an exaggerated and over-the-top look. I think that with good technique- such as getting rid of the excess product, applying the mascara slowly and precisely in a zig-zag motion- the clumpy and sort of messy result can be avoided.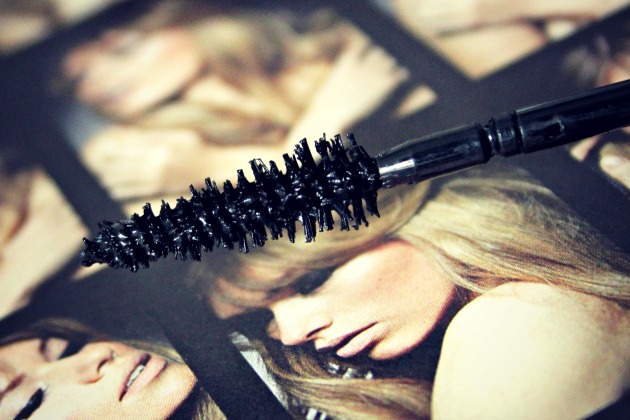 The wand of this mascara is also interesting, it's very flexible  and it sort of moves around-supposedly for an easier application of the product in places like lashes in the inner corners of the eyes. I personally prefer a more "sturdy" feel when it comes to the wand (I couldn't help but think of Mr. Garrick Ollivander as I wrote that), that lets me comfortably wiggle it back and forth.
With such thick formula, I was afraid that it'll take me hours to completely remove all the product from my eyes (eyelashes, to be specific ;) ). Then I remembered how much I love using my Jojoba oil for removing harsh eye makeup. When used with warm water, the oil literally melts the makeup away, I follow up with a gentle cleanser and there's no traces of mascara left.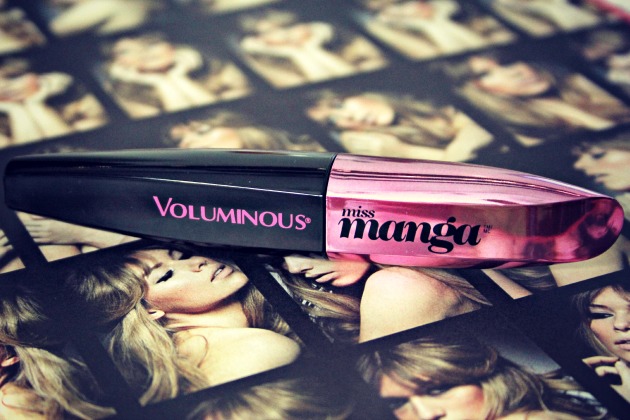 Mega Volume Manga mascara is a nice product if you're looking for lots of volume and length, and if you're a fan of a thicker  formula when it comes to mascaras- even better. Because of the dramatic effect that it gives, I think I'll stick to using this mascara during nighttime, or whenever I want to, but don't feel like wearing falsies (although as you can see on my pictures, a much natural look can be created if using only one coat-middle picture). If you can't find L'Oreal Miss Manga Mascara, try Walmart, that's where I bought mine.