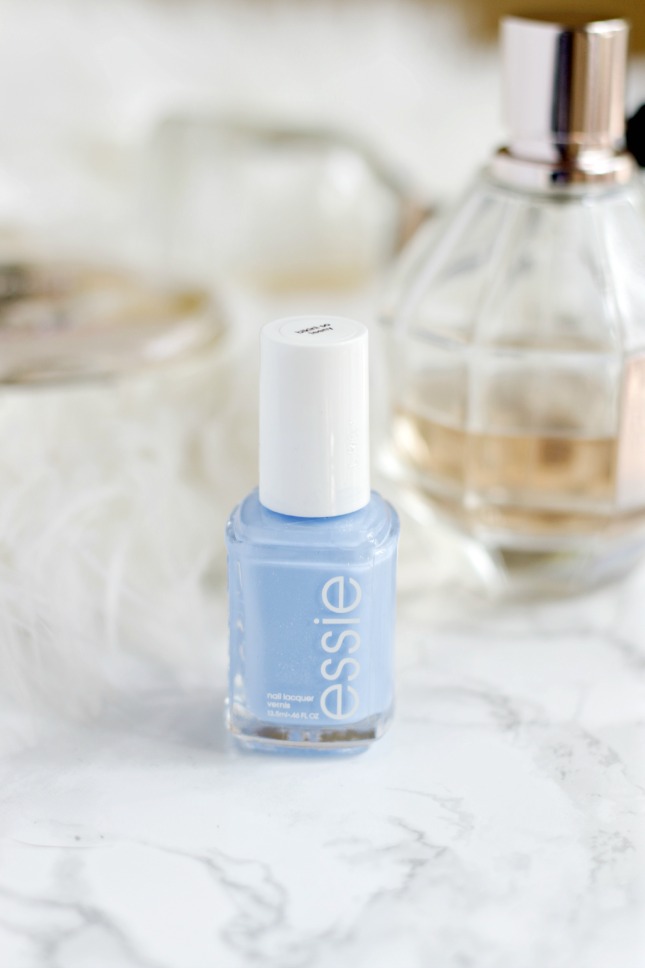 Few weeks a go when I wasn't feeling too well, hubs came home with the cutest "Get Well" card, a bouquet of flowers and a bottle of nail polish. That man really knows how to put a smile on my face. Even when I'm feeling like crap. Being that I'm a nail polish hoarder I half expected to already own this color, and as soon as I saw it I went "aww that's nice babe, but I think I already…. nope never mind, don't have this one yet." He did good. :)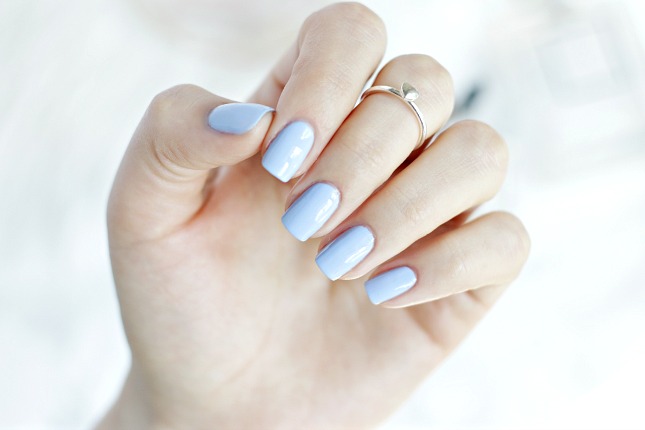 Essie Bikini so Teeny is a divine, sparkling, cornflower blue. A shade that's perfect for Spring/Summer. This creamy blue with a subtle hint of shimmer reminds me of a beautiful, clear sky on a sunny summer day-very pretty and unique color. It seems to me like this is a great shade to transition into new, warmer season.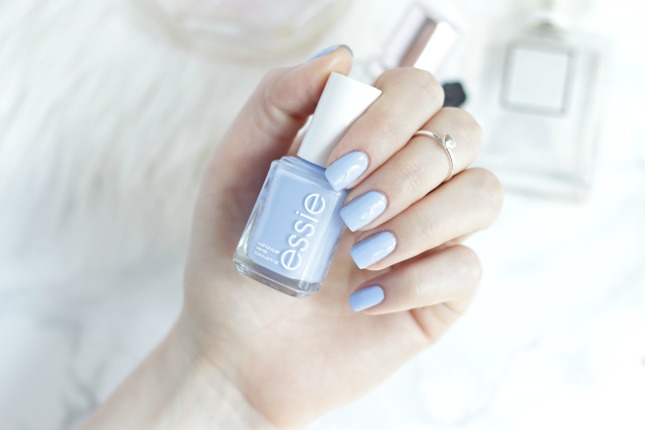 The formula, unfortunately is a bit thin, but not streaky- I'll take thin over thin and streaky any day. I had to apply three coats to get a nice coverage, but fortunately, it dried quickly. The shimmer is definitely more visible in the bottle than it is once applied, but I still think that it's beautiful.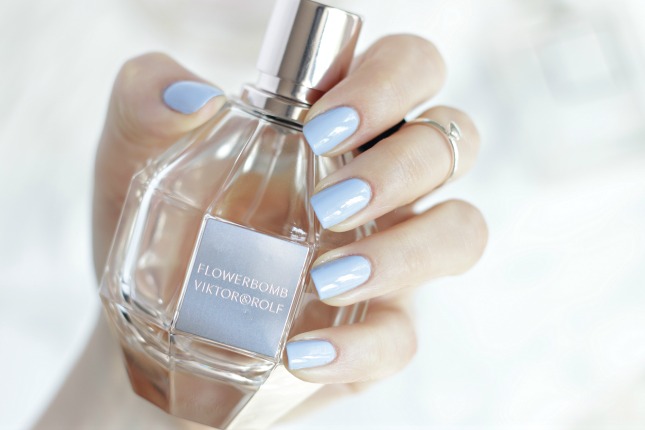 I usually wouldn't reach for a shade like this one, I always went for paler blues like "Find me an oasis" but right now, I can't get enough of Bikini so Teeny.