Miranda Kerr is a mommy, wife, an author, a businesswoman, a supermodel and a fashion icon. As she described her own style to Harper's Bazaar it's "classic, chic and comfortable". I can't think of a better way to describe it. Her style is timeless yet simple at the same time.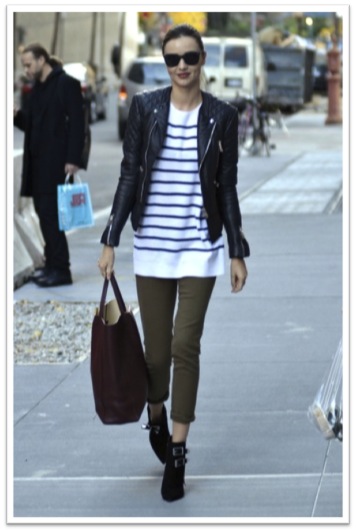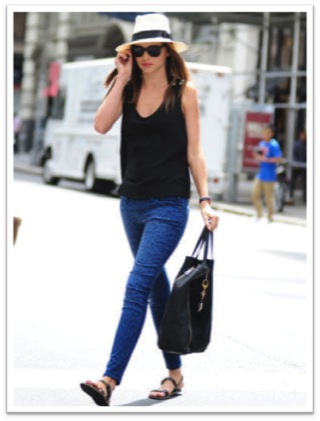 Plain black tank top goes perfect with blue leopard printed jeans and simple sandals. This effortless look can be easily imitated; very similar jeans can be found in Express right here  and here at Urban Outfitters.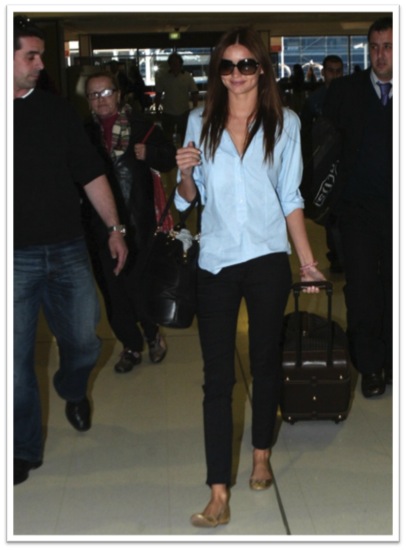 Here, the Victoria's Secret Angel kept herself looking elegant and comfy at the same time. Nude flats go with any outfit and can be easily changed for a pair of stilettos or peep-toe pumps to immediately go from casual to formal. Similar ballet flats can be found here  and here .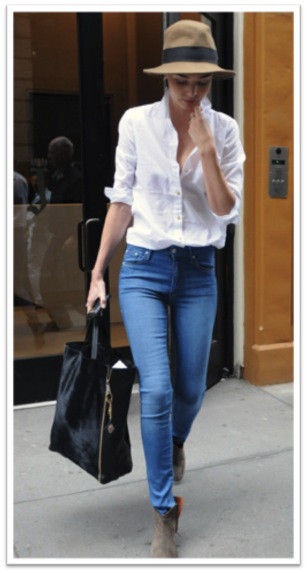 High –waisted jeans and a white button-down shirt, it doesn't get more classic than this! Here again, the Aussie supermodel is wearing a hat, which makes her look cute and girl-y.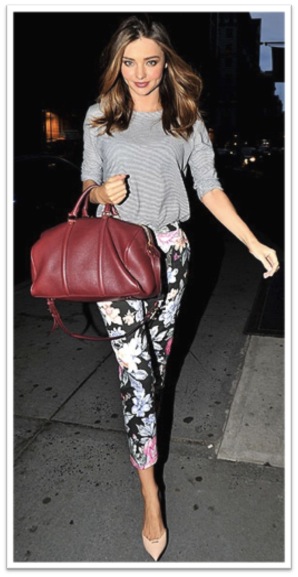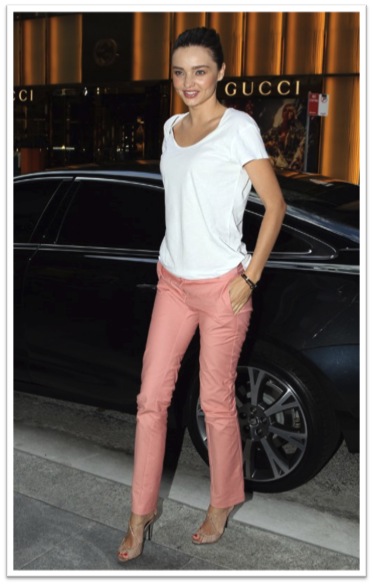 Keeping the top simple, while floral or peach cropped pants add and edge and elegance. As Miranda says her wardrobe consists of many classic pieces that are considered staples in her closet and  are very versatile (plain, quality tops, button down shirts). Whoever said that accessories make an outfit?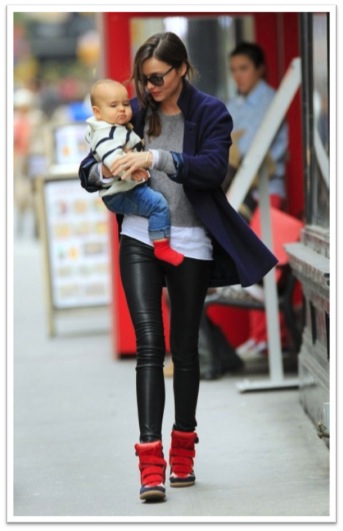 This must be one of my favorites, and not only because cute little Flynn's socks match his mommy's sneakers☺, but because it's fun and edgy, plus..…… I can't stop looking at those leggssss!!!!
Fashion icon or a wife, which ever one she identifies herself with more, first and foremost Miranda Kerr is a wonderful person who believes that beauty comes from within and who loves to spread positivity and love.