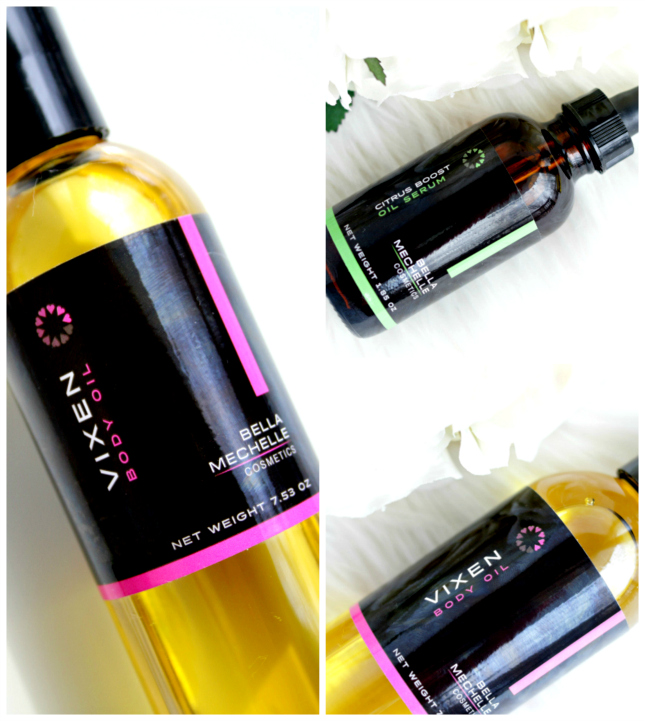 Bella Mechelle Vixen Body & Citrus Boost Oils
I told you guys countless of times how much my skin has changed since I started incorporating oils into my skincare (jojoba, olive, coconut and argan oils are all amongst my favorites). Because of that, I was very excited to try these two oil-based products from Bella Mechelle Cosmetics. *
I've been testing Bella Mechelle's Vixen Body Oil and Citrus Boost Oil Serum for last couple of weeks. First thing that I have to mention is the fact that these gems are handmade with all natural ingredients and contain no parabens. How awesome is that?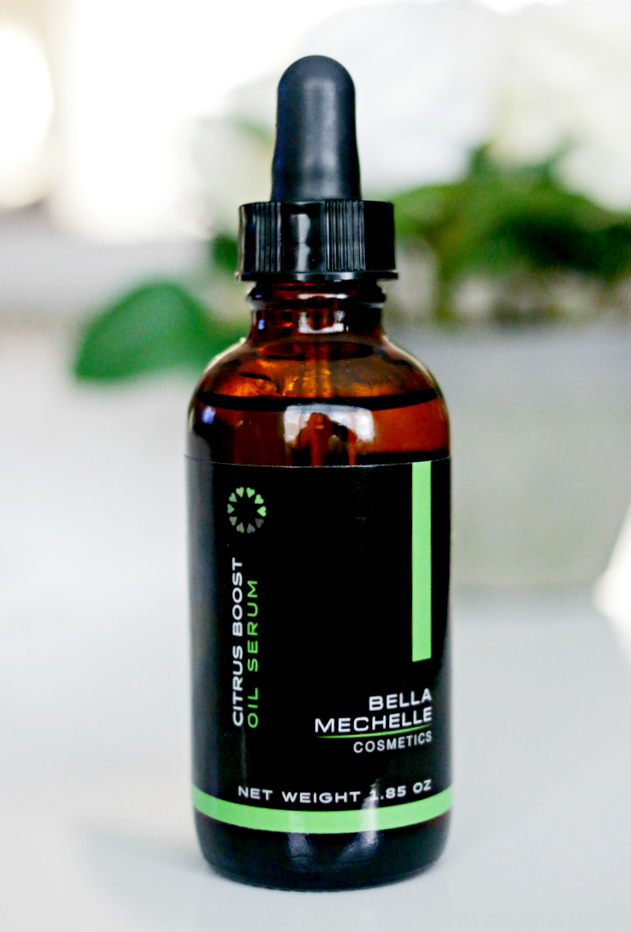 Citrus Boost Oil Serum is a brightening serum that helps to even out the skin tone. It has an amazing, fresh, energizing scent and felt incredibly smooth each time I massaged it into my skin. Recommended use for sensitive skin is once a week, so I like to use it about twice a week, always at night. Because it contains essential oils that can make the skin photosensitive, it is important to avoid sun exposure for at least 12 hours after using this serum (that's why it's an ideal product to use at night). Also, just like with any skin, brightening products, it is always important to use SPF (actually, it's important to use SPF period, but you already knew that ;) ). This serum can be used as a spot treatment, or a complete-face treatment. I like to use is as an all-over treatment, following with a moisturizer. It also worked as a pre-cleanse for me. After removing my makeup I massaged the Citrus Boost Oil Serum into my skin for about 20 seconds (avoiding the delicate area around my eyes), rinsed off and and followed with a cleanser. Every time I use this serum, I wake up with my skin feeling smooth and looking much brighter.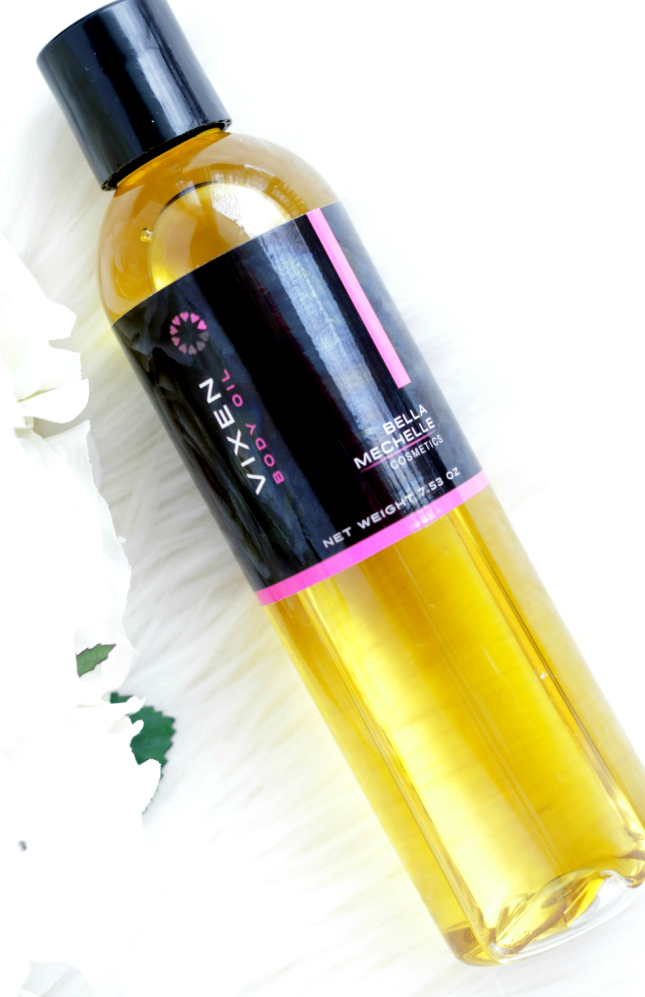 Vixen Body Oil is a blend of natural and skin-loving oils that has quickly become one of my favorite products that I've tried over last couple of months. It can be used in place of a body lotion, or as a bath oil. It contains two of my favorite oils (argan and jojoba) and I've been using it every single night right after a shower. I apply it directly on my skin while it's still wet (a little goes a long way) and then gently pat my skin dry with a towel. I can't even begin to tell you how much I love this oil. I usually like to use baby oil after a shower, but I find that the Vixen oil had a much lighter feel on my skin, which is awesome since I don't have to worry about any greasy residue. I use it all over my body and like to apply some "extra" on my feet, elbows and knees (all those areas that tend to get very dry during winter). Another thing that I love about this oil is the scent. It's a heavenly mix of amber and lavender. This oil also left a nice, very subtle sheen on my skin, while leaving my skin moisturized and nourished. The fact that it's handmade and contains only natural ingredients is a cherry on top.
Both of these sound pretty fab, don't you guys think? (also, I think I've been overusing the word "fab" lately.. can't help it! ;) )
*products included in this post were sent to me by Bella Mechelle Cosmetics