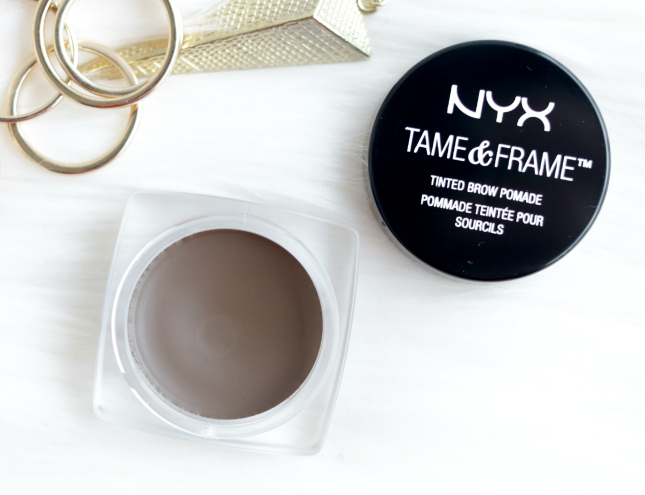 NYX Tame & Frame Tinted Brow Pomade in Brunette
NYX has been releasing quite a few products lately, and being that I'm a huge fan, I've also been getting my hands on everything that looked promising. One of their new products is Tame & Frame Tinted Brow Pomade.
This, may come as a bit of a shock but the Tame & Frame Tinted Brow Pomade by NYX is my first brow pomade. I'm not too much into overly sculpted brows and most definitely prefer a much more subtle and natural look. I always like to stick to brow powders and pencils (with an exception of Anastasia's Beverly Hills Brow Wiz, which is a bit of a mix between a pomade and a pencil).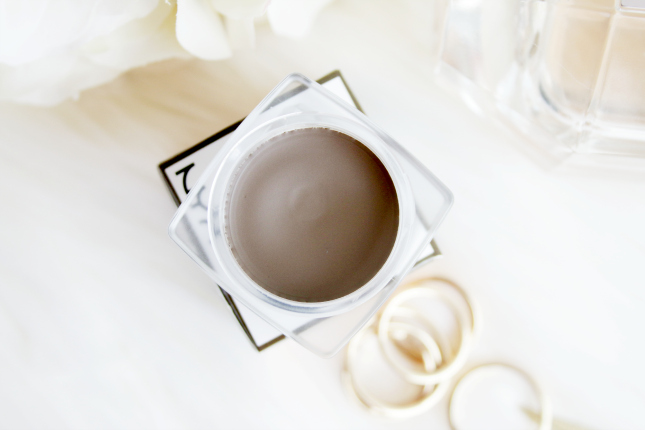 I decided to go with a shade "Brunette" since I'm.. well.. a brunette. A lot of brow powders in this color range tend to have some green under tones that can make my brows look a bit weird under certain lighting. I found this shade to be pretty close to the color of my hair, which gives me a natural look that isn't too dark.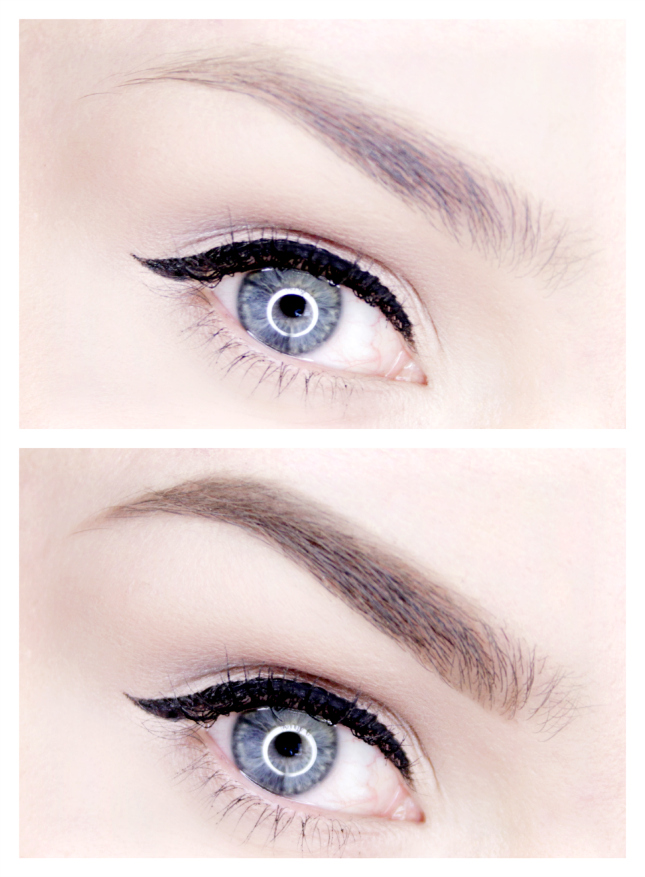 I loved the formula of this pomade. It was very light, creamy and much easier to work with than powders. It glides smoothly on to skin and grabs even the tiniest of brow hair easily. My eyebrows can be a bit difficult to tame at times, as they like to stick in many different directions, and it was much easier to tame them with this than it usually is with powder products. I used a small angled brush to delicately fill in my eyebrows using small strokes and then brushing through my brows with a spoolie. I found that this was so easy and quick to work with. You can go as intense as you want with this, as it builds up pretty easily and doesn't get all cakey.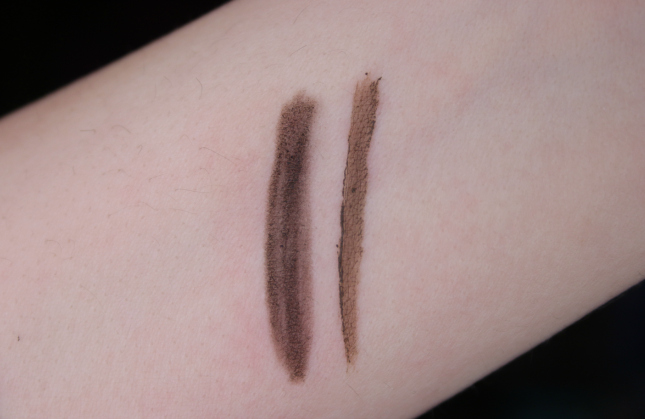 Anastasia Beverly Hills Brow Wiz in Brunette v. NYX Tame & Frame Brow Pomade in Brunette
I was pretty impressed with the staying power of this pomade. Despite not usually setting it with powder, it stays on all day, doesn't smudge or fade. Another huge plus? It's only $6.99 (I got mine at Ulta, it comes in 5 shades: Blonde, Chocolate, Brunette, Espresso and Black). A little bit goes a long way so I see this lasting me for ages and ages. I'm seriously in love with this pomade. Have any of you tried it yet?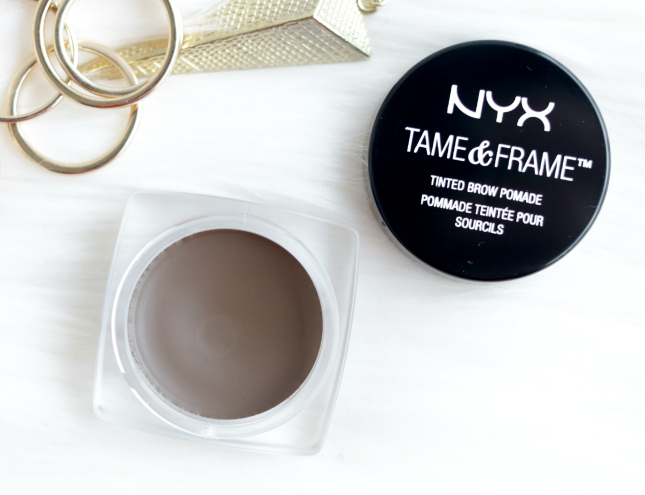 Edit: Totally forgot that today's Valentine's Day. Whether you're in a relationship or not, I wish you a happy, happy Valentine's Day filled with warm hugs and chocolate. Remember, that the most important relationship in your life is relationship you have with yourself. The most important person you can love is YOU, only then you can give your best to others.