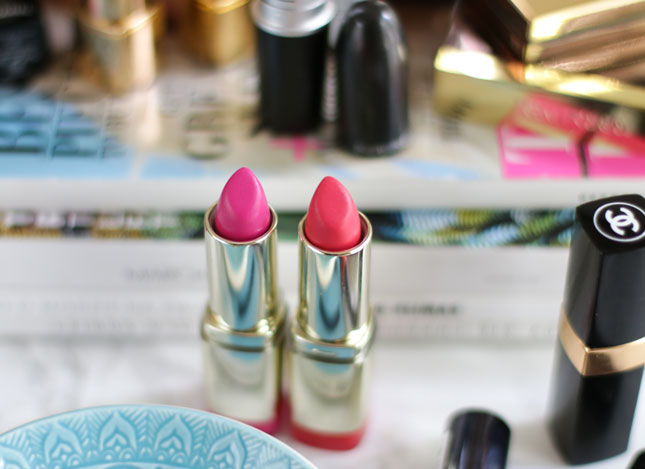 Bright lips for Summer
Orange, fuchsia, bright pinks…… these can all be a little intimidating, can't they?
They're all also a little difficult to pull off at times, but as soon as my skin catches a bit of color during summer (be it the real thing.. or from a bottle) I find myself reaching for those brights, all the time.
There's just something about bright lipstick that makes me feel put-together, even if I'm wearing very little makeup. You know… actually now that I come to think of it, I ONLY reach for bright lipsticks when wearing very little makeup otherwise. A tinted moisturizer, bright lips and brows is what I love going for on those summer nights. You won't catch me skip my brow routine, but I think that the no-mascara look really seems to work with bright lipstick. Also, I kind of feel like bright lips are much easier for me to pull off, ever since I cut my hair short- is that weird?
It's no secret that NYX Matte Lipsticks are amongst my favorite and every single summer I bring out one of my favorite, bright orange colors- Indie Flick. Another orange I love, but one that's a bit more subtle is MAC's Vegas Volt. Both have a very comfortable formula; Indie Flick has a matte (but totally not drying) finish and Vegas Volt has an amplified finish.
Both Chanel Le Merveilleuse and Chanel L'Amoureuse aren't necessarily too bright, but they're both as bright as I'm willing to go, when we're talking office-friendly makeup. Chanel Le Merveilleuse is a gorgeous berry color and L'Amoreuse gives those dusty-rose vibes I love. They have an incredibly smooth formula and a velvet-matte finish.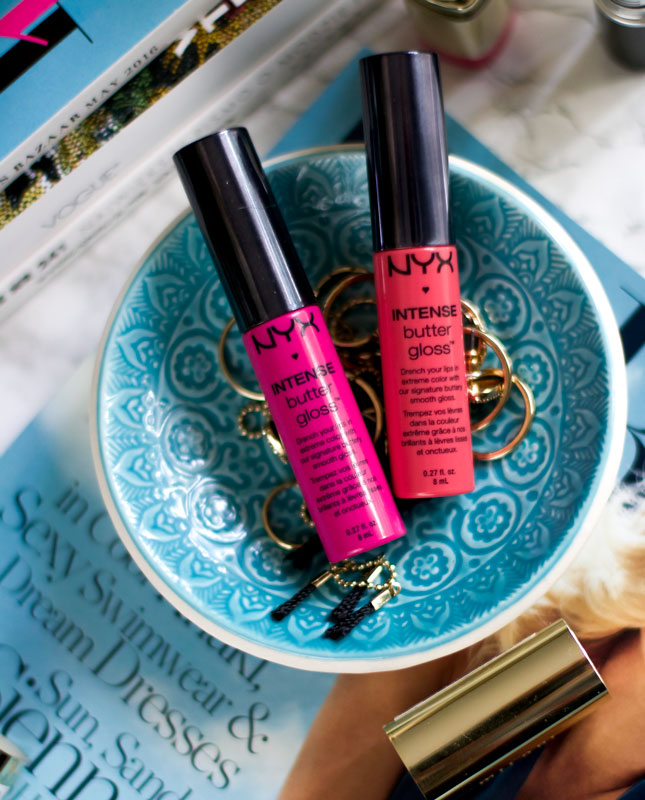 I still have a lot of love for glossy lip products. NYX Intense Butter Glosses are insanely pigmented, with non-sticky, comfortable formula and come in a lot of beautiful shades. Funnel Delight (here on the left) looks hella intimidating, but when applied it's not actually as "loud" as it might seem. I don't wear it too often, but whenever I do, I always get compliments on my eyes- this color really brings them out. Napoleon (right) is a fun, bright pink.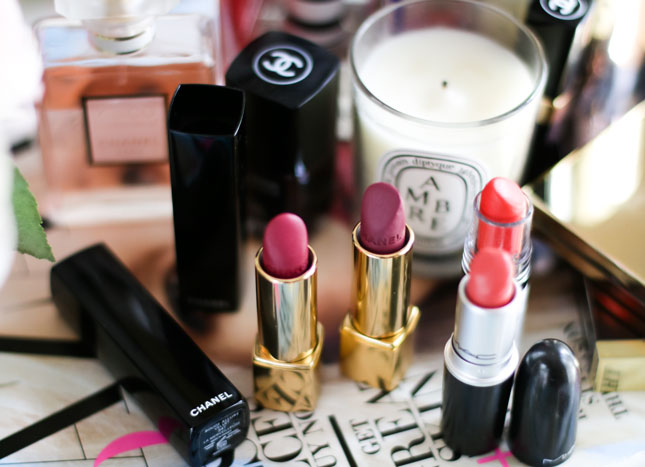 Another Matte that I like (although it can be a bit drying), is MAC's Flat Out Fabulous. It's pretty much identical to NYX's Sweet Pink. It's a bright, cool-toned pink-plum shade with a great color payoff.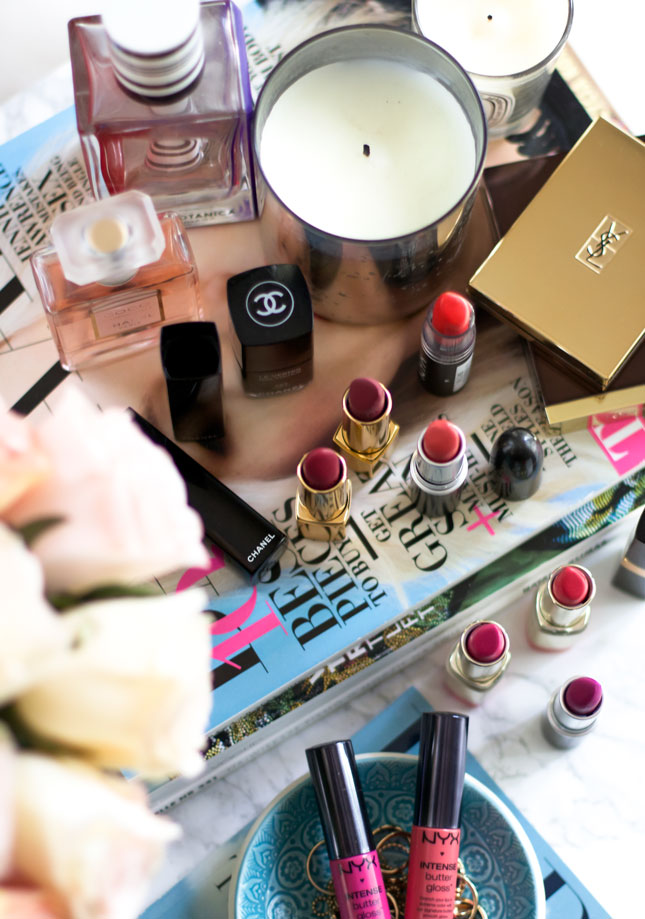 Milani lipsticks are also amongst my solid drugstore favorites. Two that I love for summer are Flamingo Pose and Rose Hip. These lipsticks not only look pretty, but are very nicely pigmented, and…. they smell like bubble gum.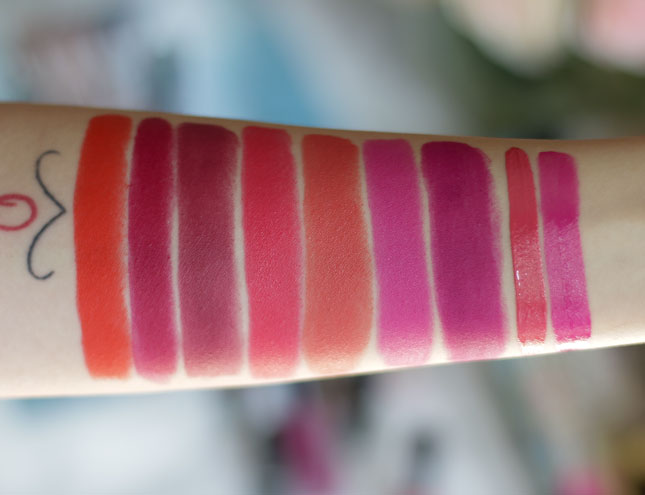 Bright lips for Summer left to right: NYX Indie Flick, Chanel Le Merveilleuse, Chanel L'Amoureuse, Milani Flamingo Pose, MAC Vegas Volt, Milani Rose Hip, MAC Flat Out Fabulous, NYX Napoleon, NYX Funnel Delight.
How about you guys? Do you like bright lips for summer? How bright are you willing to go? :)