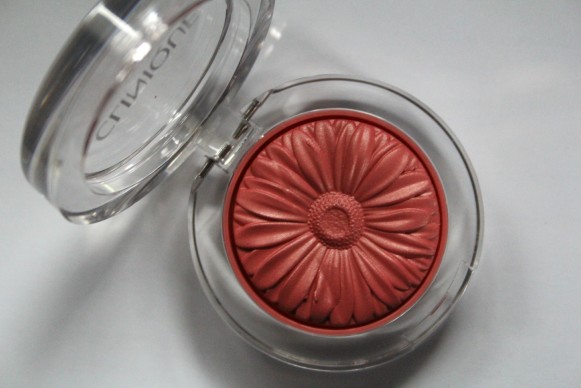 Finally. I've found a blush that doesn't make me look like I belong in a circus. As soon as I saw these cute little blushes by Clinique come out, I knew I had to get my hands on them. I've never tried any of their makeup products so I was that much more excited.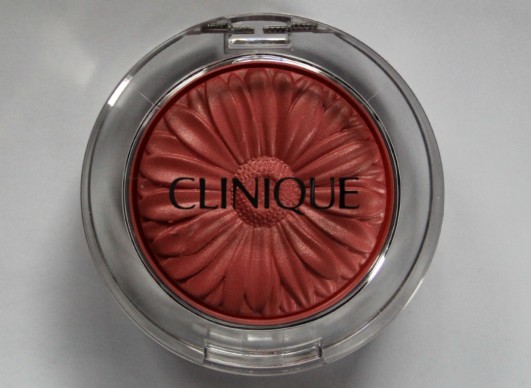 When I went to Sephora last Friday, that place was packed. It was probably due to the fact that it was the last day to use the VIB 15% coupon-which was the exact reason why I was there, too. When I finally made it to the Clinique counter, I found the Cheek Pop blushes and sampled all four of them: Berry Pop, Plum Pop, Ginger Pop and Peach Pop.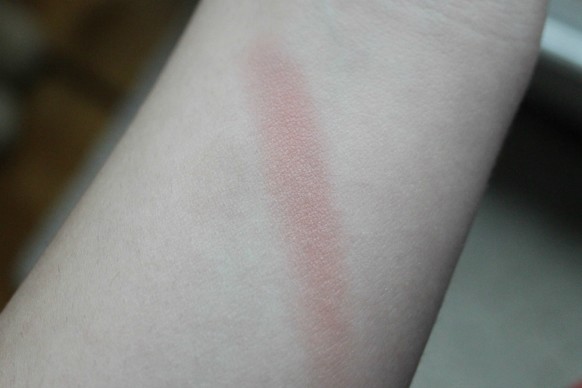 All of the colors had a beautiful satin finish, but Ginger Pop was the shade that really called out to me, because of how subtle it looked. It was much more "muted" than the rest of the colors and it looked very natural. When it comes to blushes or bronzers I'm rather hard to please. I always like to go for a delicate and natural look because I have some hyperpigmentation on my cheeks and too much bronzer or blush can emphasize that and make my skin look "dirty". Plus, I think that blushes that are highly pigmented look ridiculous on my fair skin.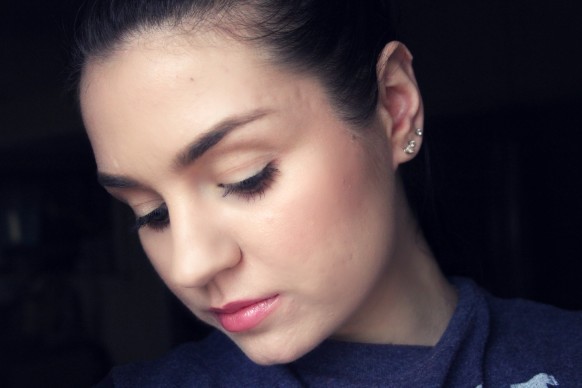 As you can see, this blush has a "barely there" look, which I absolutely love.
Ginger Pop is beyond beautiful and ideal for an every day use. It has a warm, bronzy-coral shade that's perfect for spring. If you like your blush to look more obvious, this may not be a product for you, although I do have to say that it is easily buildable.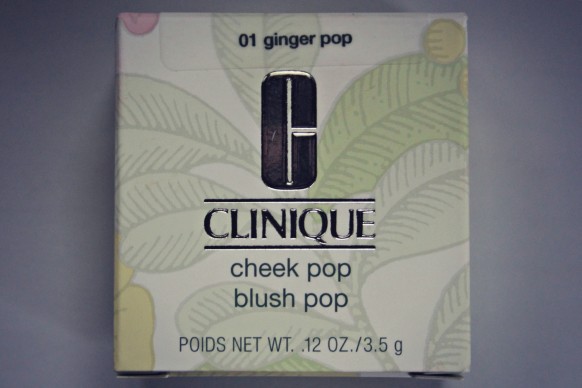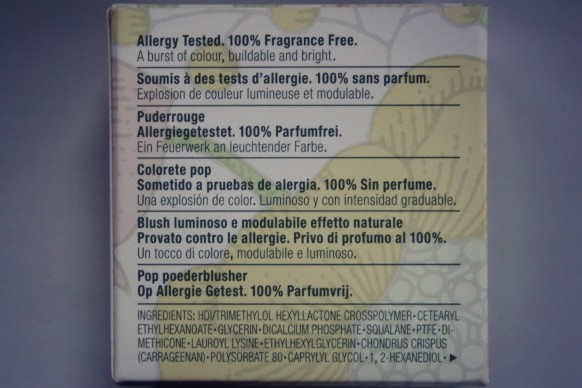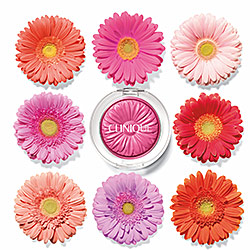 If all that wasn't enough, I love the beautiful floral design and the clear, simple packaging (even though it may look a bit "cheap" or drugstore-like, it's quite sturdy and feels very high-end-ish :) ). Clinique's Cheek Pop blushes cost $21.00 each for 0.12 oz of product.
Paula xx