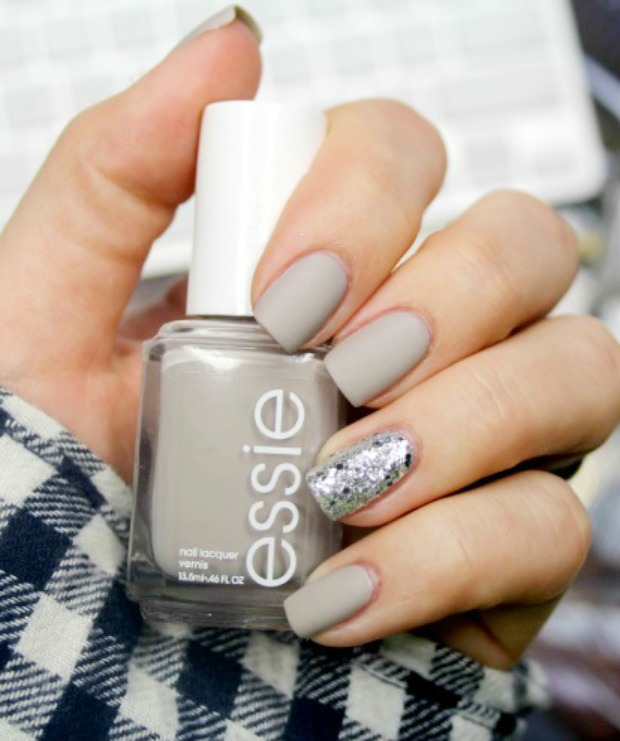 "Take it Outside" by Essie is most definitely my go-to nail polish this Fall. Even though I already featured it on the blog before, I really wanted to share this updated matte & accent nail version.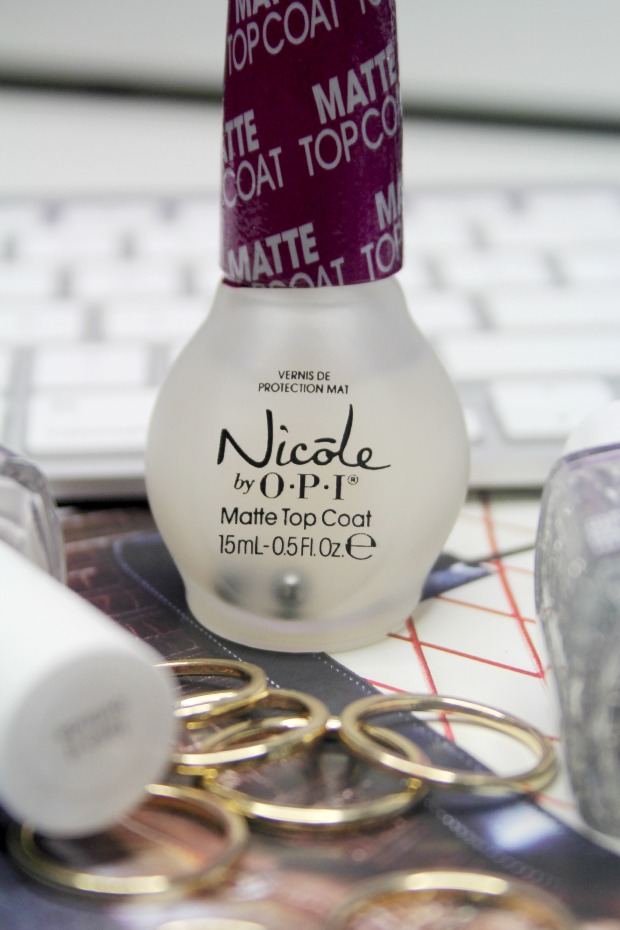 It feels so weird having short nails again, but I had no choice but to cut them short after I broke one :( . Fortunately my nails grow crazy quick and I'm sure they'll be back to their "regular" length in no time.
I've been crazy about a matte finish lately, especially when it comes to lipstick and nails :) . It's such a small change but I feel that it makes a huge difference in how my nails look.  At the moment I'm using a matte top coat by Nicole by O.P.I.. It was the only one that I could find at the time and I think that it works pretty good.  Because my nails are so short and a little sad at the moment I also wanted to add an accent nail to switch things up a bit. I used a few coats of Essie's "Set in Stones" polish for that. I'm not not too crazy about glittery polishes and I already know that it will be a pain to remove (as all glitter polishes are), but it looks so pretty, I just couldn't help it!
Funny thing about accent nails… few months a go Mark's friend was staying with us for a few days and as they were both chatting I was sitting on the floor in my living room painting my nails. All of the sudden he goes "Hey Paula, what's the deal with girls painting one of their nails a different color? Is this like a thing to do now? I don't get it, what's the point?" I just looked at him and started laughing because I honestly didn't have an answer as to "why" we do it.  I said "I dunno… I guess because it looks cute? :D " It's girl logic, so I wouldn't expect him to understand (even though he really wanted to, maybe even thought that there's some sort of sorcery behind all of this ;) ).