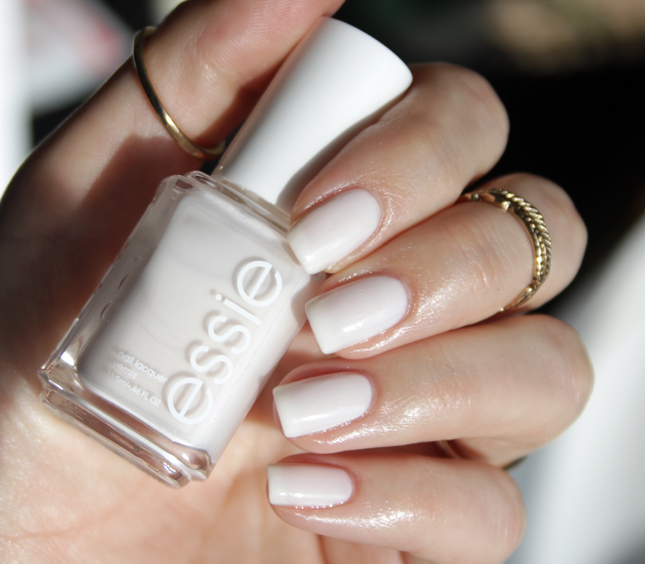 Essie Tuck It In My Tux in direct, natural light
A while a go I told you guys just how much I love a nice, solid, white mani. I recently fell in love with Essie's Tuck It In My Tux, which is a more subtle and delicate option.
Tuck It In My Tux is a gorgeous, silky, ivory color. It reminds me quite a bit of Essie's Limo-scene and Back in the Limo. Similarly to Limo-scene, Tuck It In My Tux has a sheer formula, and those tend to be a bit streaky, but I didn't find it difficult to work with. It's definitely not a very opaque polish and I did have to apply three coats to get the color payoff I desired. Two coats weren't enough for me, because it looked sort of like an unfinished french mani. I'm sure you know what I mean, right?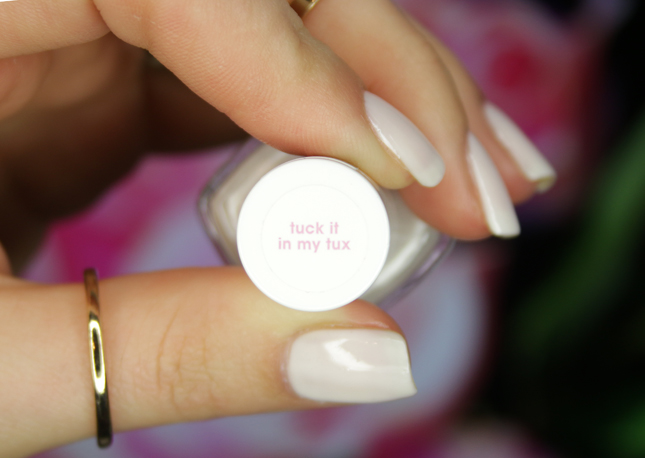 It's a very subtle, classy and feminine color and a nice alternative to solid white, as it's not as intimidating. It has these lovely pastel vibes going on, that make it a great, all-year-round color (even though it was released as part of Essie's Winter 2014 collection).
How do you guys feel about sheer polishes?