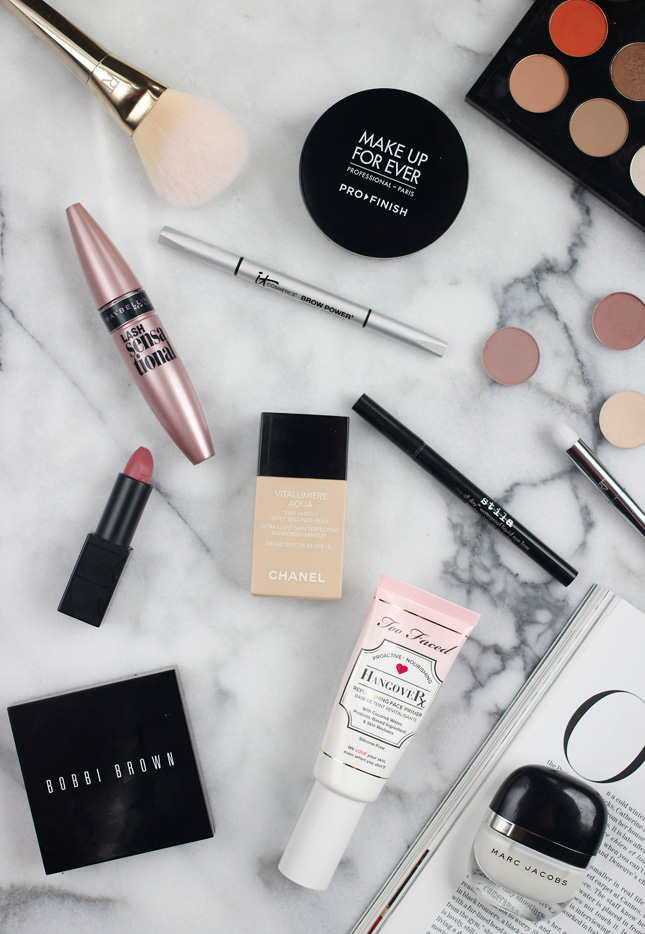 What are your everyday makeup essentials?
To me it's definitely a primer, a base, something to nicely define my eyes and brows and of course, a lipstick.
PRIMER
I used to be crazy about silicone primers that have that smooth/powdery finish, but ever since my skin became less oily and more dry I love moisturizing primers. My all-time favorite and one I reach for nearly daily is Too Faced Hangover Replenishing Primer. It's formulated with coconut water, it's silicone-free and extremely moisturizing and smoothing. I actually sometimes like to use this even on makeup-free days- it works great as a moisturizer, too.
BASE
For "everyday" I love using light foundations like Chanel's Vitalumière Aqua Foundation. It's pretty good for dry skin, has light coverage and gives the skin that healthy glow. L'Oreal's True Match foundation has a similar feel and finish. Despite not being too oily anymore, I still have to set my foundation with powder, and as you probably know, my all-time favorite is Make Up For Ever's Pro Finish powder foundation. It mattifies, but also adds a bit more coverage and is also great for mid-day touch-ups. I don't really use a bronzer on daily basis, but I love adding a little color to my cheeks with Shimmer Bricks from BobbI Brown. Rose is my favorite- It adds a little shimmer and that beautiful rosy color.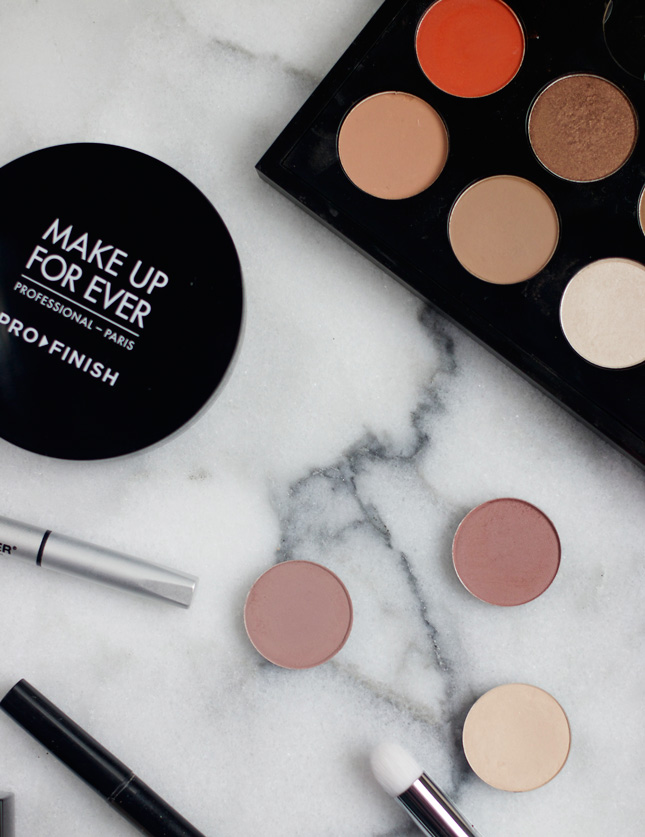 EYES & BROWS
If I have enough time, eye liner is a must. Stilla's Stay All Day Waterproof Liquid Eye Liner is amazing- especially if you need something quick. Unlike a lot of liquid pen eyeliners, this one is amazing at dispensing product, doesn't dry out or smudge easily. Three eyeshadows are usually all I need to define my eye. Right now I'm loving Brule, Quarry and Haux from MAC. Maybeline's Lash Sensational is one of my favorite mascaras, and I love it for "everyday" use because it separates the lashes nicely, doesn't smudge and works great when you're in a hurry. You can use anything between one and three coats and it will not clump! Brow pencils are also great for a natural, yet defined look and lately I've been reaching for iT Cosmetics Brow Power Universal Brow Pencil– it's a little lighter than my brows, but actually works great.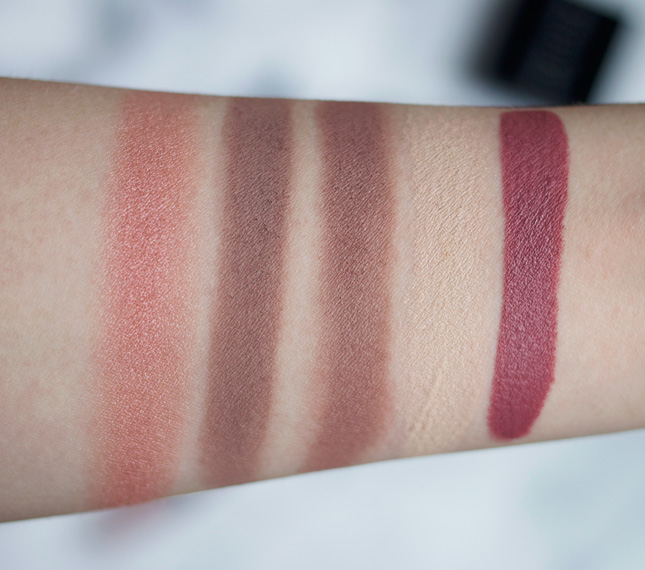 Shimmer Brick in Rose, Quarry, Haux, Brule and Anna lippie
LIPS
My lipstick color changes daily, but I love mauve, berry and nude colors, because those seem really office-appropriate to me. I love bold colors, but you won't see me wearing them to work anytime soon ;) . Pictured here is one of my favorites from NARS- Audacious Lipstick in Anna.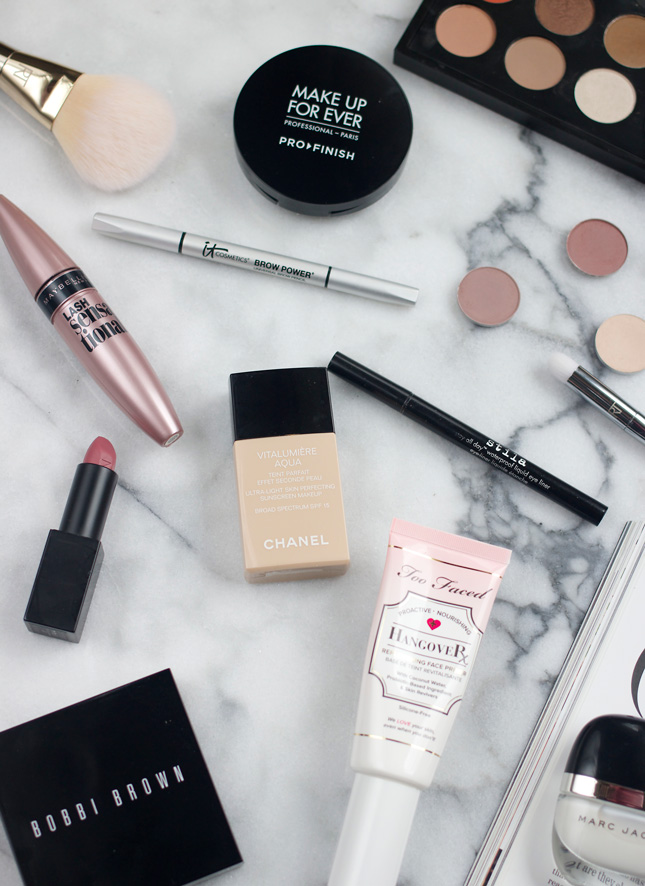 It also helps to keep all your "everyday" favorites together or in the same spot. Yesterday I was distracted when doing my makeup in the morning and when I looked in the mirror I noticed that my eyebrows look unusually dark- turns out I used a black waterproof liner instead of a brow pencil. Don't even ask me how I didn't notice what I was doing :) .
What are some of your "everyday" favorites?