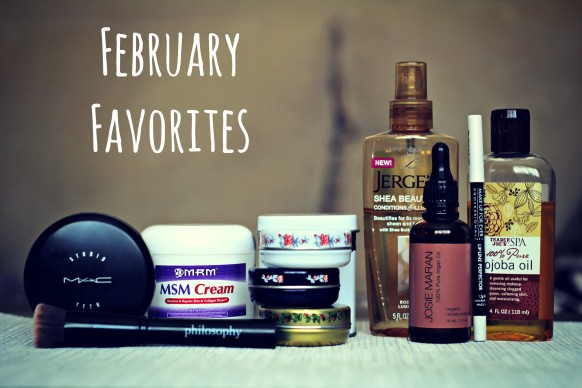 I'm so excited March is here already because that means that Spring is just around the corner! Although I do have to say that it doesn't feel like it, the weather is frigid right now. Even our dog doesn't want to play outside :) This cold weather has definitely taken a toll on my skin, so most of my "favorites" are skincare products.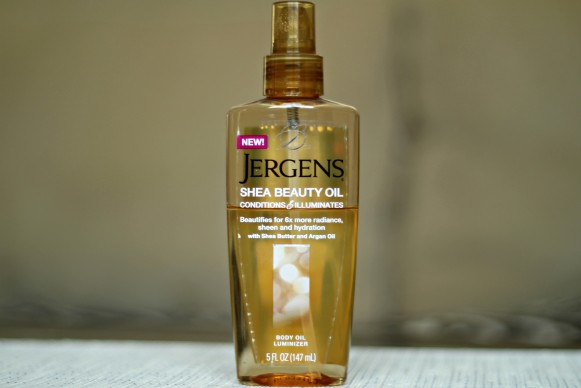 Pretty much all of the products were featured on the blog this month, like this Jergens Shea Beauty Oil. I'm still loving this, it's incredibly lightweight and moisturizing at the same time. I use this right after I take a shower, while my skin is still wet so the product can work its magic and lock in that precious moisture.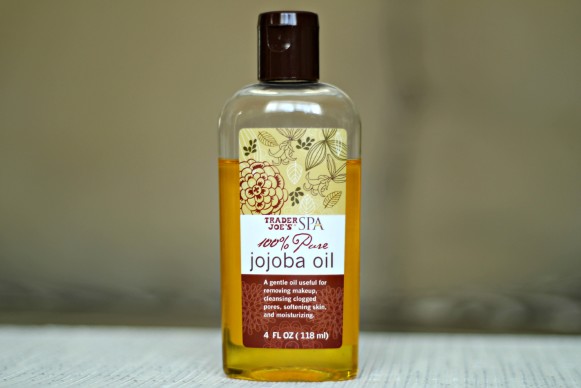 Trader Joe's pure Jojoba oil. I've been using this thing like crazy. Right before I wash my face with a cleanser, I splash some warm water on my skin and  massage in a few droops of the Jojoba oil. It dissolves all the makeup, mascara, eyebrow product and lipstick. I really don't like using makeup removing wipes, because they tug on my skin and leave it looking red and blotchy. I also noticed that after using this oil as a "pre-cleanse", my skin doesn't feel dehydrated and isn't as dry after I use my BP gel.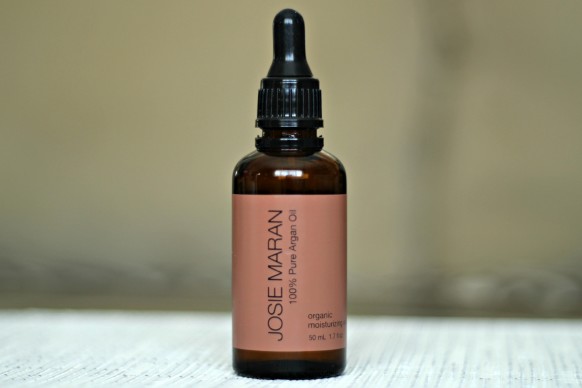 Jose Maran Argan Oil. I've used this thing for years and it always comes in handy. Great to use on my cuticles, my face, my hair and my body. I really use this thing for everything. I don't reach for it as often during the Summer as I do right now.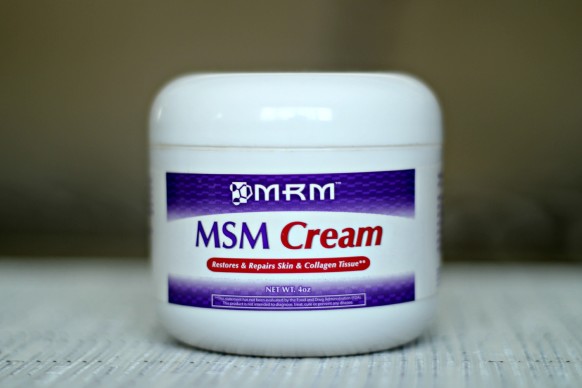 MSM cream. This cream is supposed to restore skin and collagen tissues. I bought it specifically for treating my rolling acne scars. I have to say that this makes my skin feel so firm and my scars are a lot less visible. It certainly not something that will work overnight, but nevertheless it's a great product.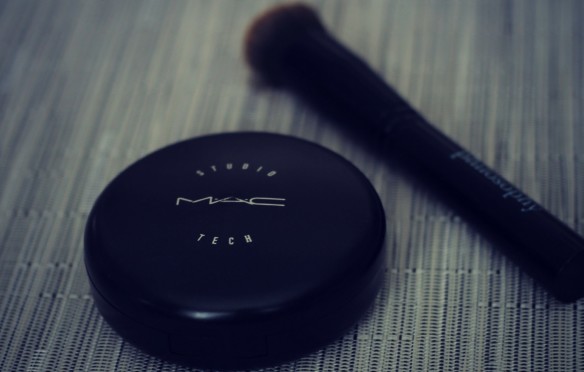 I am yet to do a review on this Studio Tech foundation by MAC, but so far so good. I love the formula, it's my first cream foundation and it works great with my oily/dry skin. It blends really well into the skin, provides a great coverage and doesn't look cake-y on my face. The only downside is the fact that I only had this for a few weeks and I'm already running out.
Other things that I've been loving this past month are: Three lavish layers balms, MUFE lip line perfector and Vaseline-which saved my life, if you want to know why, checkout my video :)
[embedplusvideo height="356″ width="450″ editlink="http://bit.ly/1hzbRxj" standard="http://www.youtube.com/v/c0efQuHnEpY?fs=1″ vars="ytid=c0efQuHnEpY&width=450&height=356&start=&stop=&rs=w&hd=0&autoplay=0&react=1&chapters=&notes=" id="ep4708″ /]
Paula xx