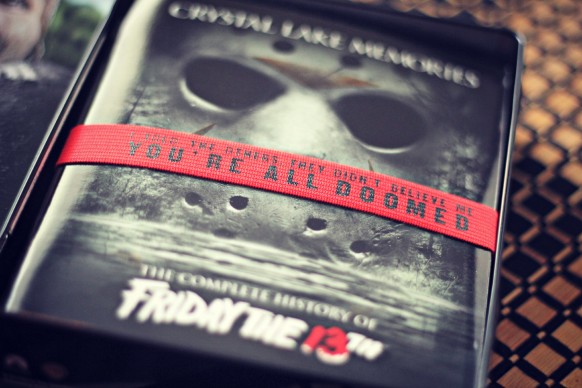 Who's ready for Halloween? Even though I don't really decorate the house, don't usually go to any Halloween parties, don't get dressed up- I still love watching scary movies during Halloween- they seem to have just a bit of extra "creepiness" to them :). This year we bought few classics to add to our movie collection and watch at least one movie a night since last Friday, so that we can go through all of them by the end of the Halloween week :)
I usually don't like movies involving demons or evil spirits, think "Exorcism of Emily Rose" or "Carrie", those really give me the creeps; but serial killers/zombies are my thing :)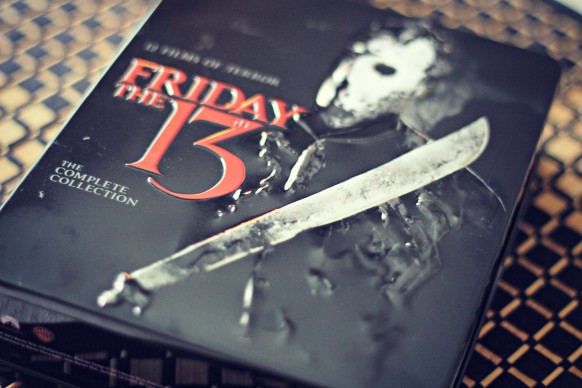 Friday the 13th, one of the most successful media franchises in U.S., tells the story of Jason Voorhees, a mass murderer  (although he wasn't the killer in the first movie "Friday the 13th") guarding the Camp Crystal Lake. The franchise consists of 12 films so it will take some time for me to watch all of them :) I've seen a few, but not all of the movies so having a little marathon should be fun.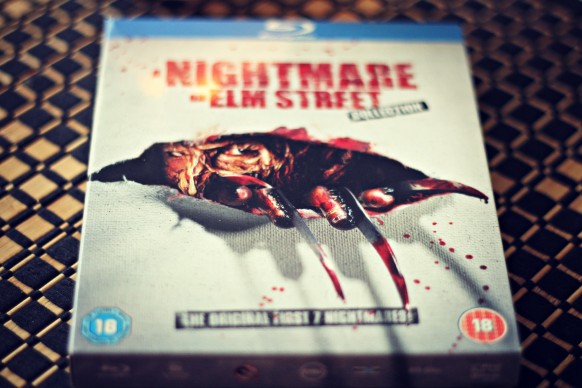 Nightmare on Elm Street, another franchise, this time consisting of nine movies,  the collection that we got contains only the 7 original movies (the 9th movie was a 2010 remake of the original "A Nightmare on Elm Street").
Even though I remember being terrified of Freddie Krueger when I was little, now these movies make me laugh more than anything else, I just don't find them scary anymore. This, I'm sure is because such classics are quite old, the special effects that were used sometimes just look a bit silly. But hey, I can still appreciate the original movies, plus young Johny Depp is starring in the first one. Enough said :)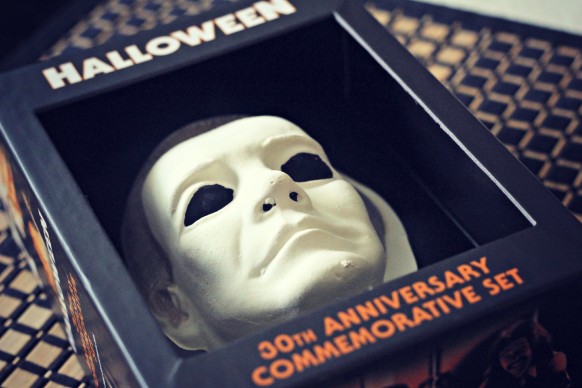 Halloween- probably my favorite. Many argue that the story of Michael Myers is one of the best horror movies ever made. Watching the first, original movie always brings back memories, when I used to watch it when I was younger and how scared I'd always get :) If you were to only watch one movie this Halloween and haven't seen this one yet- watch it.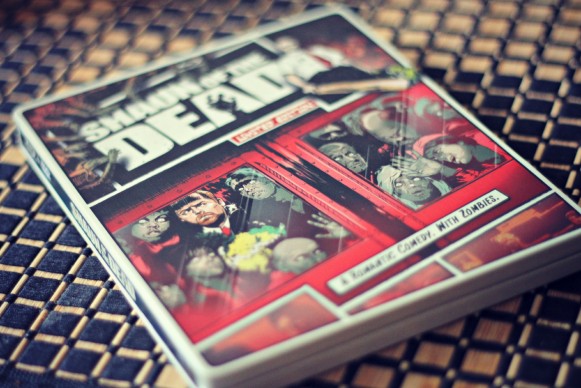 I just had to mention "Shaun of the dead" even though it's a comedy, it's a comedy with zombies :) The movie tells a story of Shaun, a man who after having an awful day decides to turn his life around. He couldn't have picked a better timing, as a the world seems to be taken over by a zombie apocalypse. The story is very original, makes me laugh ever time. Plus I just LOVE Simon Peg and Nick Frost.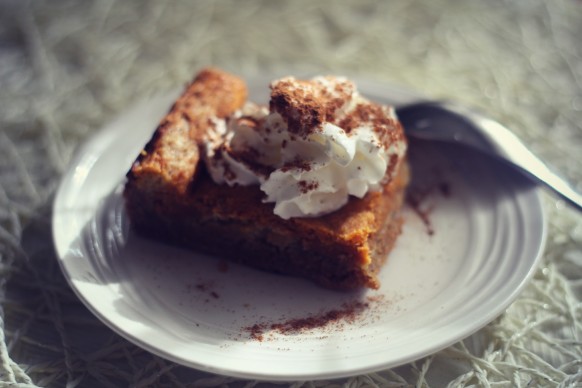 Despite recent controversy surrounding Paula Deen, her pumpkin gooey butter cake is still my favorite Autumn snack. Love to bake it on a movie night, not only does the whole house just smell so nice and cozy, it's a perfect Halloween treat:)
What's your favorite Halloween movie?
Paula xxx