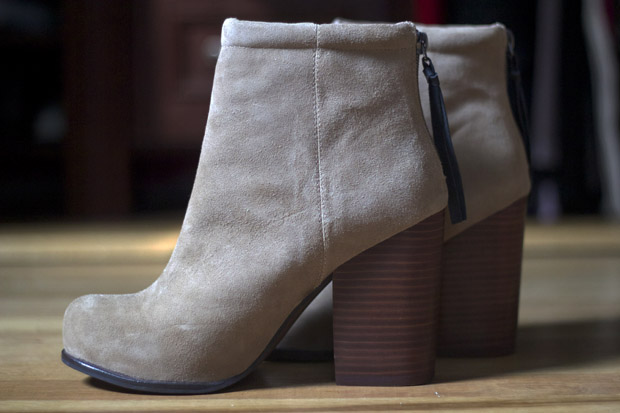 I've been on a lookout for a perfect pair of boots for ages. After admiring these Jeffrey Campbell Suede Rumble Boots for over a year, I finally gave in and ordered them last week.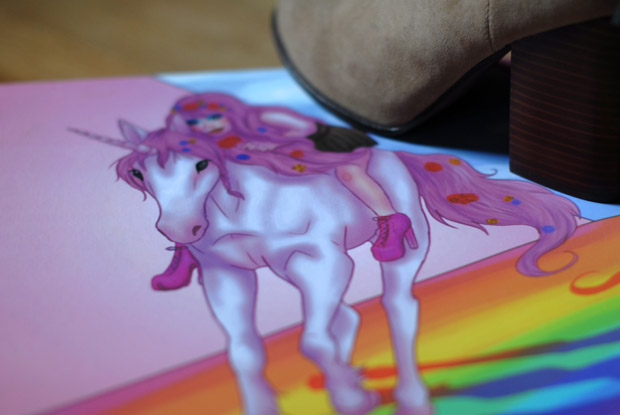 It's only my second pair of Jeffrey Campbell shoes, but I already want more. My other pair is the Venice Wedge Sneaker and every single time I wear them I get tons of compliments (I even had a girl take a picture of them with her phone once, she also asked for the exact name and place where I bought them hehe). Most of the time when I think of JC shoes I see fun, dramatic and funky designs with lots of color, unique structure and tons of studs. The Jeffrey Campbell Suede Rumble Boot on the other hand, is just as stylish but also classic, versatile and crazy comfortable.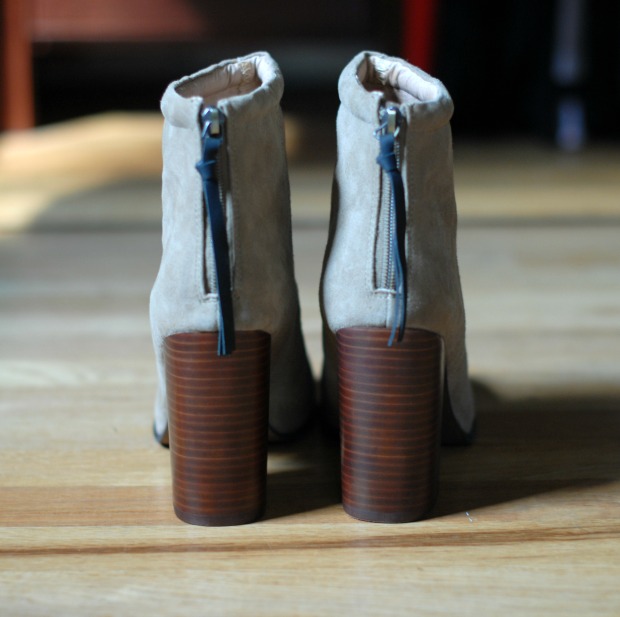 I bought these at urbanoutfitters.com in color "taupe", they also come in black. It was actually hard to decide which color to get, but ultimately I went with taupe. I got the same size as my other JC shoes, and they seem to be true to size. I'm 9.5, in case you're wondering, which means that, let's face it, I have big feet. Because of that not a lot of boots look good on me, but these, I think, are an exception. When I first got them out of the box they looked tiny. I thought that they sent me a wrong size and that there was no way that they'd fit me. Once I tried them on, they felt super comfortable and they looked cute and not abnormally long/large like most of the boot-type shoes that I own. I absolutely love the color, the fit, the height of the heel and the versatility of these boots. They're great for spring, summer and fall and I see myself wearing these with dresses, shorts, jeans and even skirts. I really am in love.
Shoes just make everything better.