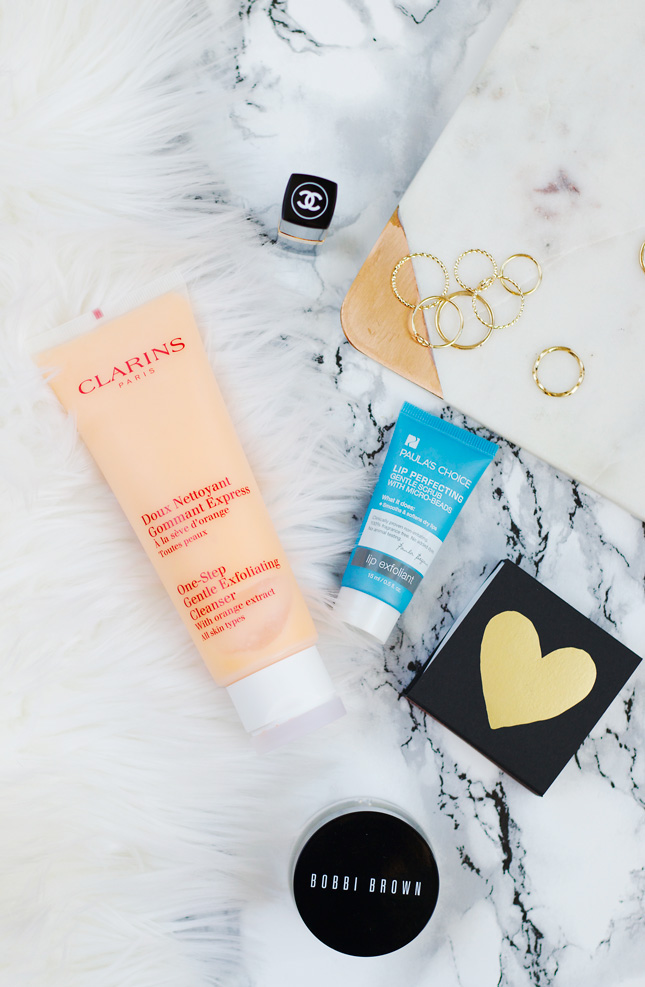 One of my most-trusted winter skincare staples has got to be Elizabeth Arden's 8 Hour cream.
I've been using it for so many years now, and I honestly think that nothing can replace this amazing, multitasking product. I haven't done much snowboarding this year, because of how warm the weather has been, but I always use the 8 Hour Cream as a protective moisturizer and I love using it as a lip and hand treatment as well.
Paula's Choice Lip Perfecting Gentle Scrub is another cold-weather must for me. I love that it comes in a tube, and not an annoying jar. Usually I just use a moist washcloth to exfoliate my lips, but once in a while I do love a good scrub, especially since my lips tend to feel so dry lately.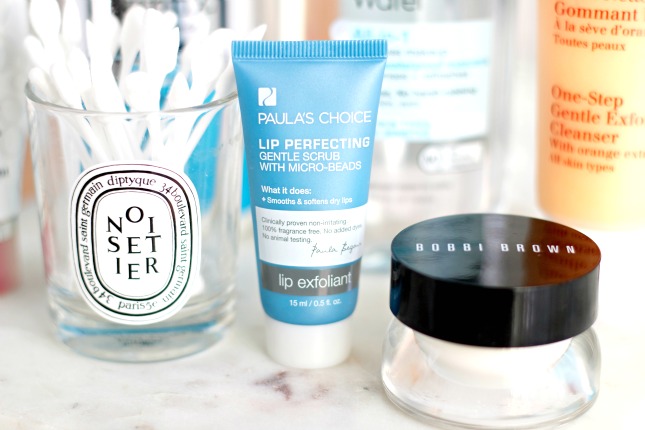 Bobbi Brown Extra Eye Repair Cream is one of my favorite eye creams, and I am very picky when it comes to these. It's thick, creamy and intense which I love as an overnight treatment.
For years now, I've been using Baby Oil as an in-shower moisturizing treatment, but in winter I also like to use a lotion on top of that because my skin tends to feel very dry during colder weather. One of my recently discovered and loved lotions is Skinfix Daily Lotion. Unlike other lotions that target dry skin, this Skinfix Daily Lotion is very lightweight, doesn't feel greasy, it's fragrance-free, contains natural sunflower as well as jojoba and grape seed oils. Absolutely love this lotion!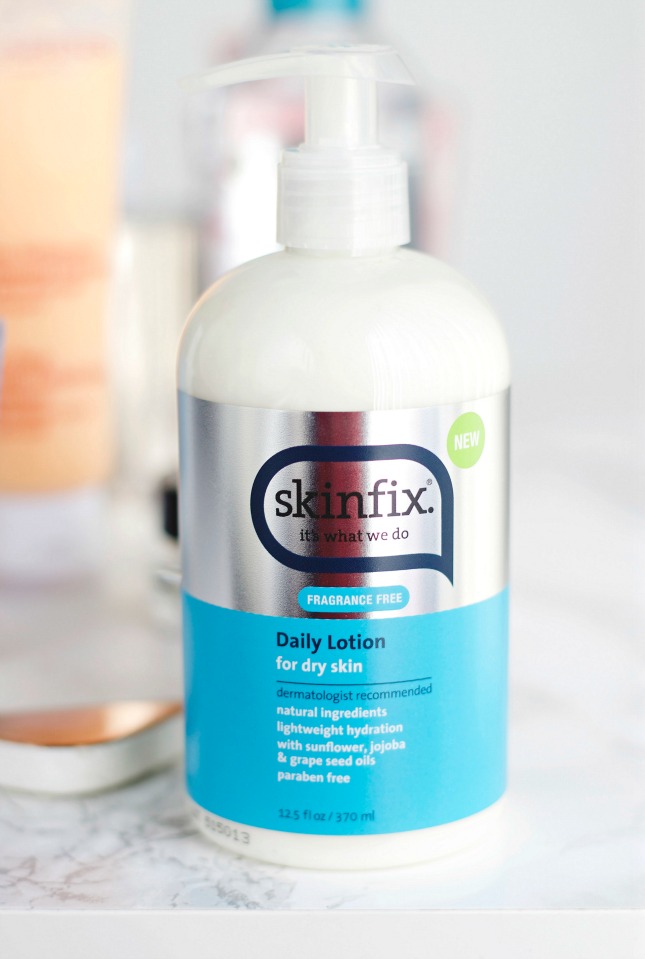 Another favorite is one that I've already mentioned several times over the last couple of weeks: Garnier Micellar Cleansing Water/Waterproof Makeup Remover. It's incredibly gentle and is amazing at removing makeup, even the waterproof stuff. The hype is definitely real with this one!
I'm not usually a fan of mechanical exfoliation and definitely prefer using chemical exfoliants, but once in a while I do like trying an exfoliating cleanser. Right now, I'm trying out Clarins One Step Gentle Exfoliating Cleanser with Orange Extract. It exfoliates the skin, while being delicate and gentle, I love how smooth my skin feels right after using- it definitely helps with getting rid of those dry flakes. The only issue I have with this cleanser, is that it smells like an orange-scented cleaning supply, in that sort of ugly, artificial way. Thankfully, the scent doesn't tend to linger on, so it's not as bothersome, but I'm definitely not in love with this scent.
Last, but not least, my favorite lip balm of all time: Chanel Rouge Coco Baume. It might be very pricy, but I definitely think that this little balm is worth the splurge. It's been a favorite of mine for years and works wonders for my dry lips.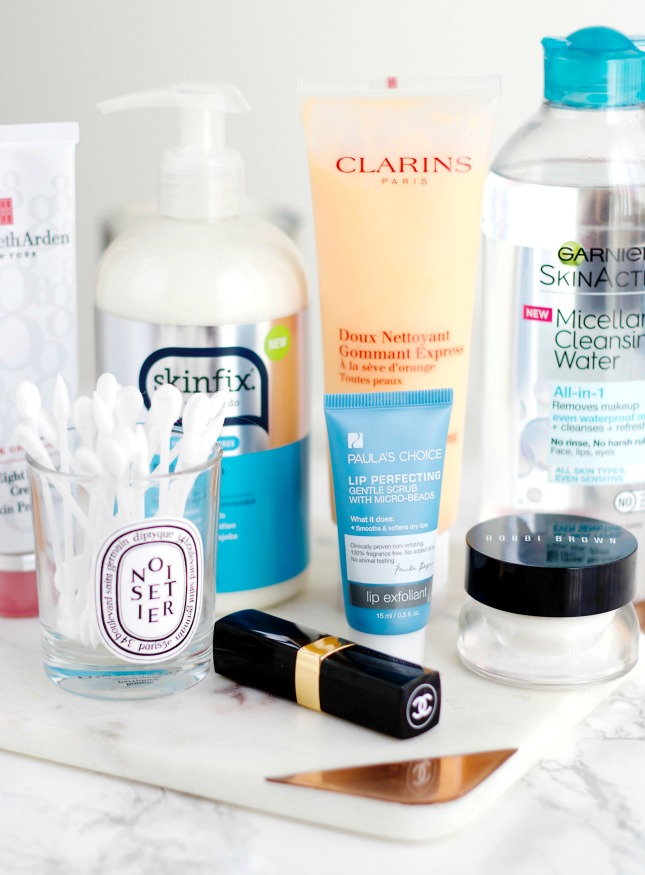 What skincare products are you guys loving at the moment?