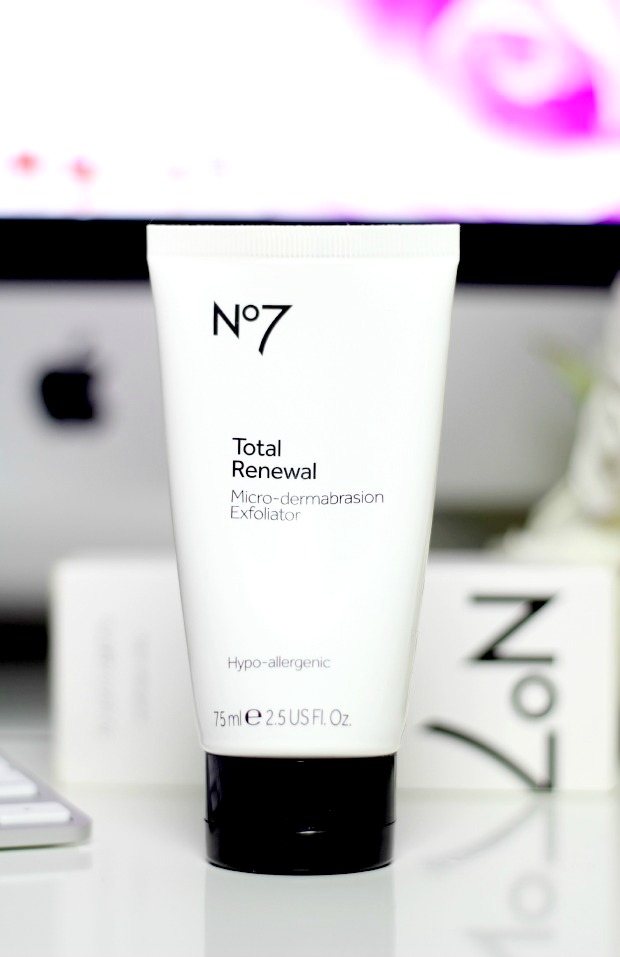 I was so excited when I saw that Target started carrying No. 7, I couldn't wait to try a few products out. As you guys know I have sort of a hate-love relationship with my local Target… I was once again disappointed when I bought a No. 7 moisturizer few months a go, only to find out that it was expired and have left my skin feeling like it was on fire. Being a stubborn person that I am (where my Aries at?? heeeeyyy! :D) I still wanted to give No. 7 another try and I'm very, very glad I did!
Even though I'm not a fan of mechanical exfoliation and much prefer to use chemical exfoliants,I do like to have a good scrub or exfoliator in my skin care stash. After hearing lots of lovely things about No. 7's Total Renewal Micro-dermabrassion exfoliator, I got my hands on it the second I ran out of my beloved Olay Regenerist Thermal Mini-Peel.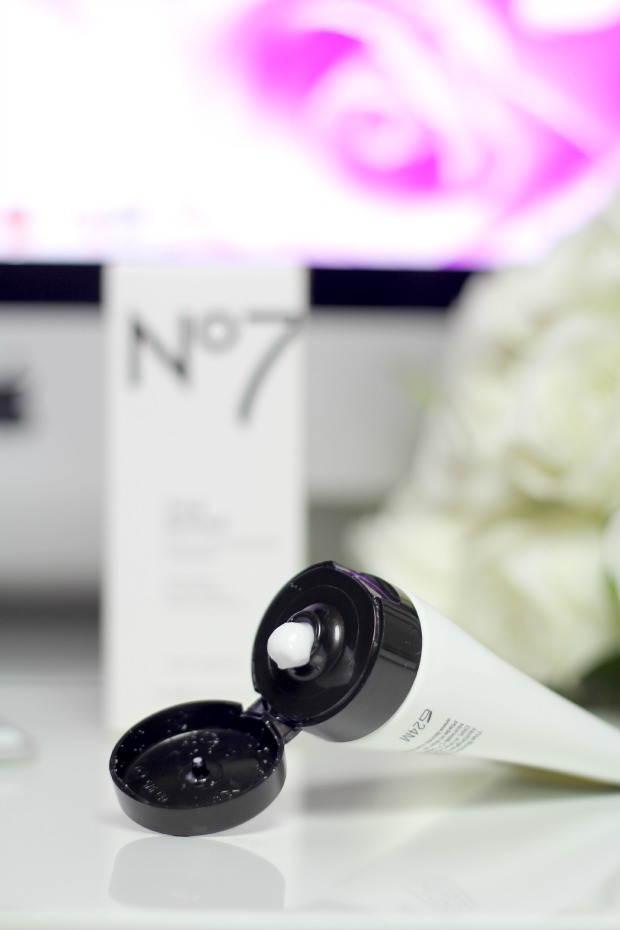 This exfoliator is absolutely fantastic. It's unscented, hypo-allergenic and suitable for all skin types.  It's formulated with aluminum oxide micro-crystals (same fancy stuff used by dermatologists) that refine and renew, sweeping away all those dead cells and leaving skin looking bright, radiant and feeling very smooth and soft. Applying serums and moisturizers after using this exfoliator is a dream. Every product absorbs quickly and penetrates a bit deeper. Unlike a lot of scrubs and other exfoliators available on the market these days, this does not scratch or irritate my skin and feels just like fine sand when combined with water. I think that this is the main reason why I love this product so much, despite of being a micro-dermabrassion product, which is a more dramatic form of exfoliation, it does not irritate my skin at all. I've felt the difference in my skin's texture after first use and probably after about 3 or 4 uses is when I noticed a slight improvement in my skin tone (talking 'bout those acne marks). I paid around $16.00 for 2.5 Oz., which I think can be a bit pricey for a drugstore product, but the plus side is that one; you only need a tiny dab so it'll last you for a while; and two, it's worth every penny.
I was surprised to find that there were no instructions on the back of the tube. They are a bit involved and are written on the pamphlet in the box, I'm glad I caught that before I threw the box away.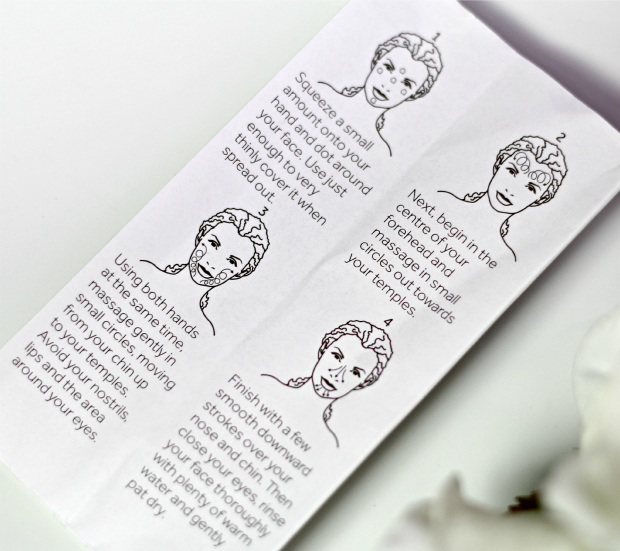 Recommended use for this exfoliator is once or twice a week, depending on your skin's sensitivity (never use it two days in a row as it can irritate your skin). As with all products of this nature, you must avoid using it on inflamed, irritated or damaged skin.
Have you tried any products by No.7? I'm pretty sure that all my UK-based friends did :D . Any favorites that I should try and get my hands on next?