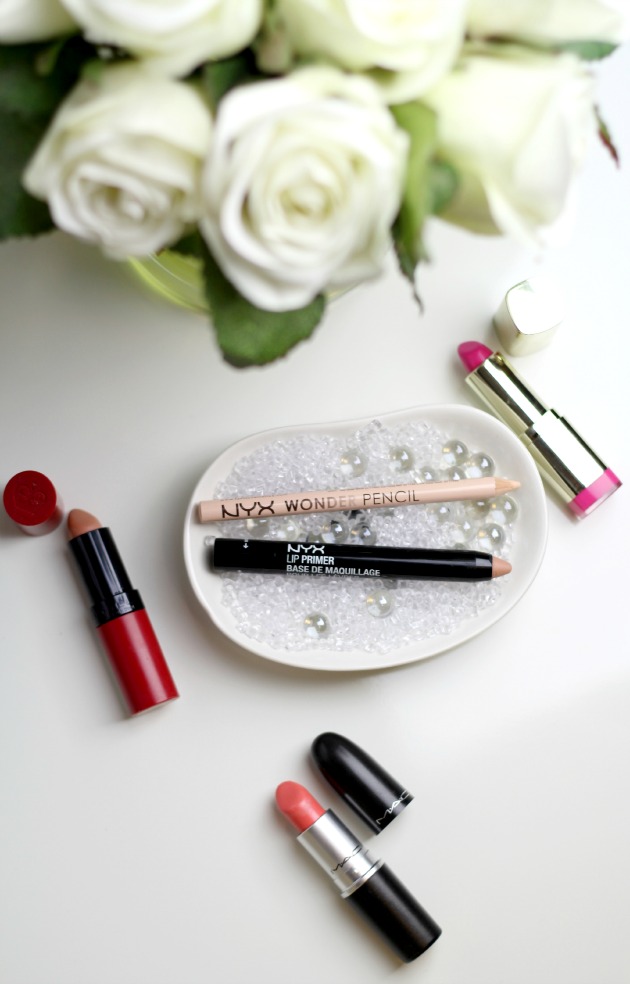 NYX Cosmetics Wonder Pencil and Lip Primer are both a recent discovery and my favorite lip products of the moment. It's no secret that I'm a huge lipstick lover-anything that claims to help improve my application, making it smooth and even-has got attention.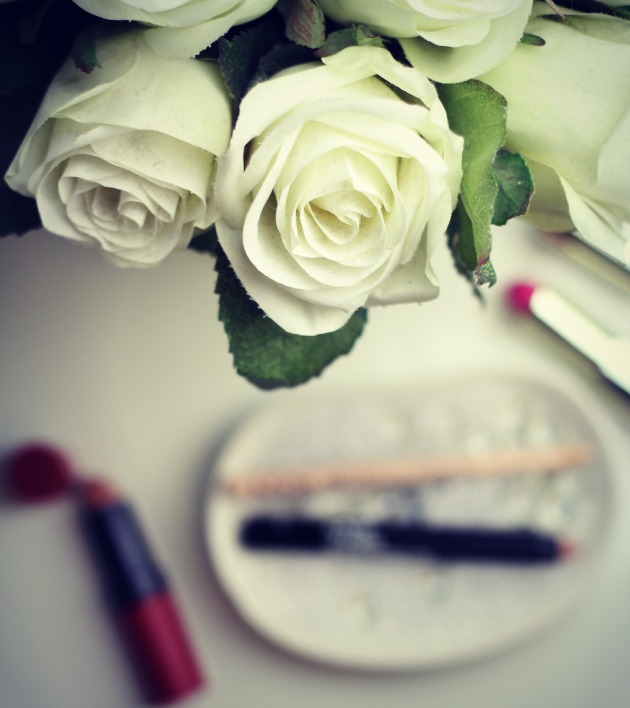 NYX Wonder Pencil is a lot more than just a lip liner: it conceals and brightens as well. Whenever I'm in a hurry and my lipstick application is far from perfect (this, for some reason happens a lot more with red lipsticks than any others) it feathers out, bleeds, or is simply uneven, instead or reaching for a concealer and a brush I just use the Wonder Pencil to fix and neutralize any mistakes. Wonder Pencil is also great to use to highlight the brows or apply on the waterline to make the eyes appear brighter.  Most days, I wear very minimal makeup to work, on my eyes I only use mascara and I always line my waterline with a nude, creamy liner and lately I've been reaching out for this pencil a lot more than my beloved Rimmel Scandal Eyes  Nude Kohl liner. While I still love the Rimmel liner, I think that the Wonder Pencil has a formula that is a lot more creamy. Mine is in the shade light.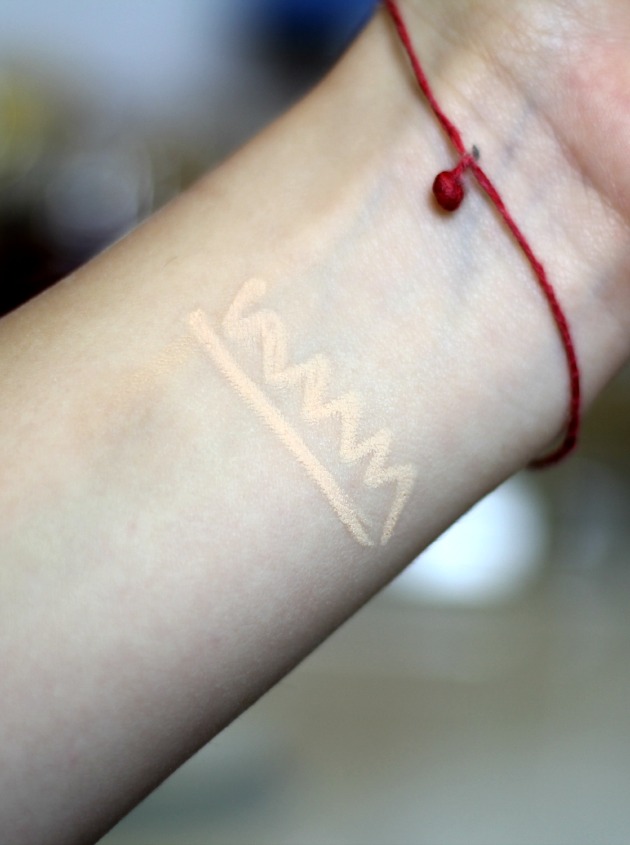 NYX Lip Primer is the only "stick" primer that I've tried so far. It works great by creating perfect canvas for lipstick application, it evens out the tone and smooths out the texture. It also leaves sort of a very slightly sticky/waxy film on the lips which makes the lipstick adhere much easier and last longer. Mine is in the shade Deep Nude, and I didn't take a swatch picture simply because it has a very nude/transparent color. One thing that I do have to note, however, is that this product does not work very good on lips that are severely dry. If you have dry lips but want to make this work for you, I'd GENTLY exfoliate the lips and dab a tiny bit of lip balm prior to applying the primer (Rosebud balms are still my favorite).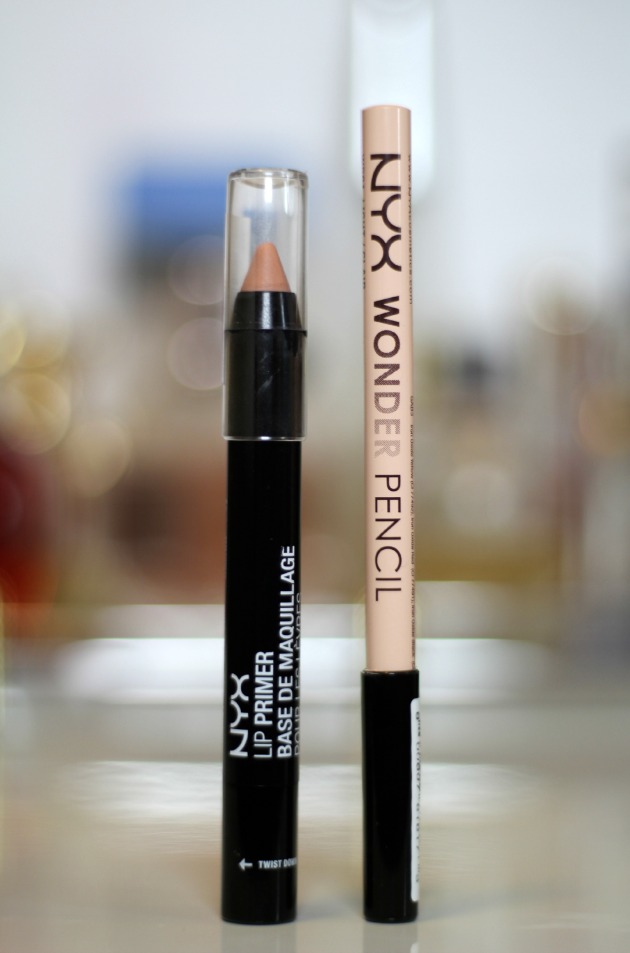 On a different note, I'm feeling much better today than I did few days ago, thanks to everyone who has left a kind comment on my last post <3 .