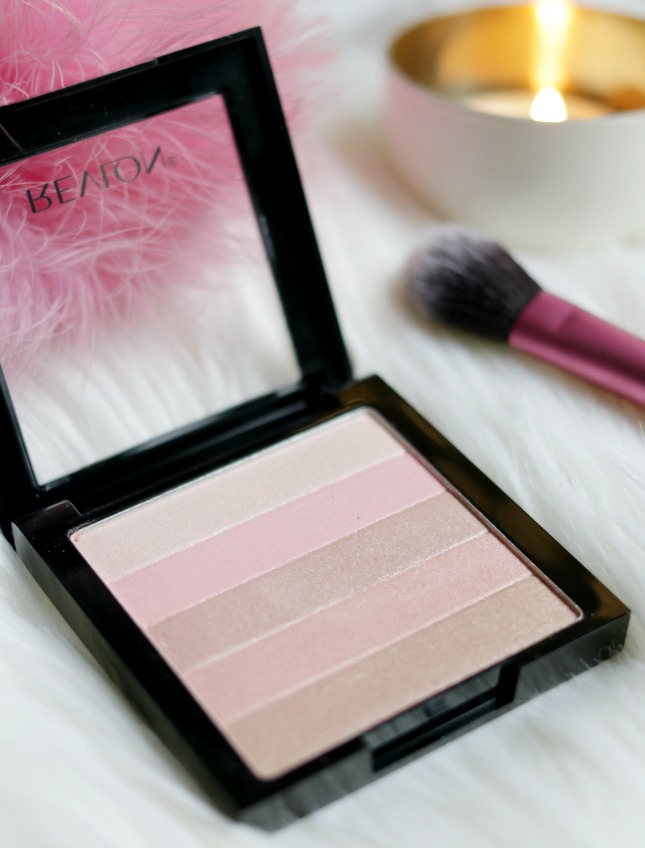 Bobbi Brown's Shimmer Brick in Rose is one of my favorite makeup products, so, understandably I was very happy to see that Revlon came out with what's supposed to be its drugstore equivalent: Revlon Highlighting Palette in Rose Glow.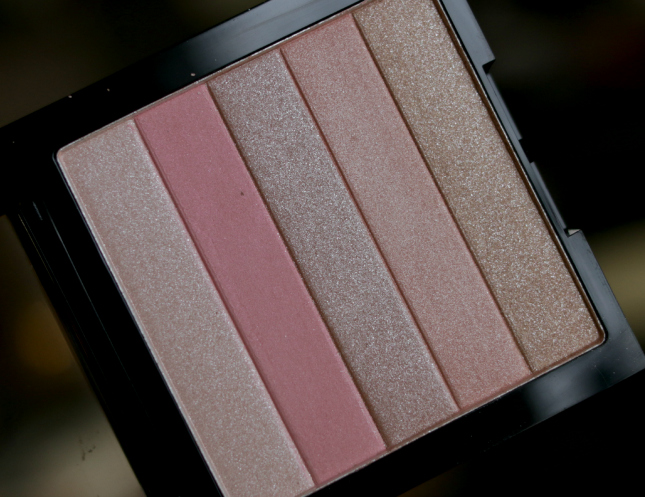 Indirect light
First thing that I thought when using this product was: SO. MUCH. SHIMMER. At first I barely saw any color on my skin, which was a bit odd. All I saw was shimmer and lots of it. It's once again, one of those products that really need to be layered up in order to show off the color. A good thing about this is that it's an ideal product to use on day-to-day basis. Using it as a highlighter on the top of your cheeks will add a subtle glow to your skin, you can also use these as individual eyeshadow, eyebrow and Cupid's bow highlight. I definitely wouldn't recommend using this as a blush, unless you want to look like a disco-ball.
Similar to the Shimmer Brick, this handy little palette comes with five different shades: taupe, light pink, bronze, peach and gold. When combined all together it gives off a SLIGHTLY pink-y, simmer shade. So how does this compare to Shimmer Brick? For starters, the Shimmer Brick is much, much more pigmented and gives off more color. Revlon's Highlighting Palette's formula can also get a bit dry, so it's important to work with a little bit at the time and not try to layer it up all at once-it can get a bit chalky. As long as you layer it little by little, the formula stays nice and smooth. I think it's an "okay" (and much more affordable) alternative to Bobbi Brown's cult product, especially if you love using highlighters with subtle color.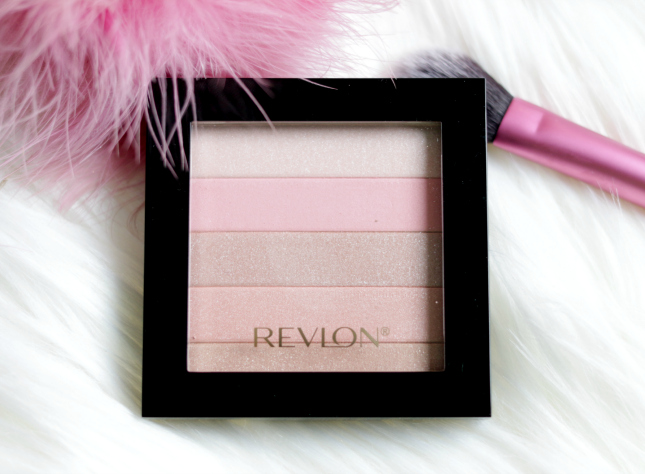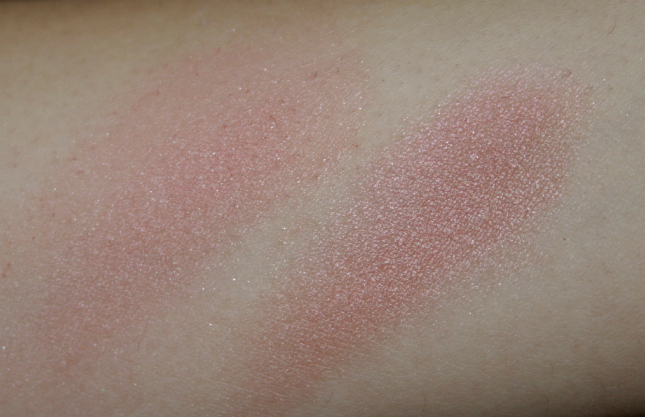 Left: Revlon Highliting Palette in Rose Glow, Right: Bobbi Brown Shimmer Brick in Rose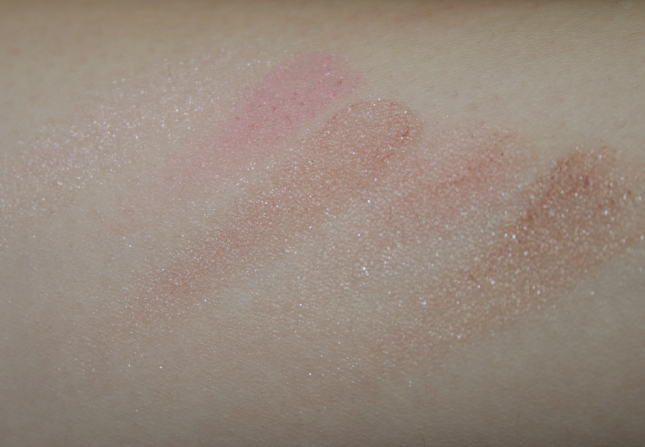 Revlon Highliting Palette in Rose Glow