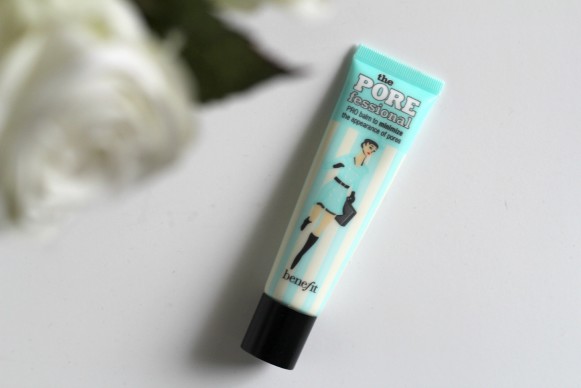 Regardless of the type of foundation that I'm wearing; be it powder, cream or liquid, I always have to use a primer (just another perk of having crazy oily skin). Usually I stick to my trusted and beloved Smashbox primers, but I was dying to try out Benefit's the POREfessional primer. If you remember, a few months a go I got my hands on the "It's a love fest" set from Benefit, which included a full size "They're Real" mascara and the POREfessional primer balm. I've used and tested this primer for months and can now tell you how much I like it and why ;)
The main idea behind this product (as if you haven't figured it out by its name) is to minimize the appearance of pores and smooth out the skin prior to makeup application. Even though the formula appears to be slightly tinted, it's actually translucent and is said to compliment all skin tones. It's oil free and contains Vitamin E derivative that helps to protect the skin from free radicals. The POREfessional primer really does make the pores of the skin disappear for a few hours. A cool thing about it is that if the pores happen to reappear after few hours, I can use a tiny amount of the primer to apply over my makeup to make them invisible again. The formula is so smooth that it won't "cake up" the foundation; the only thing to remember is to use a very small amount of the product when doing this.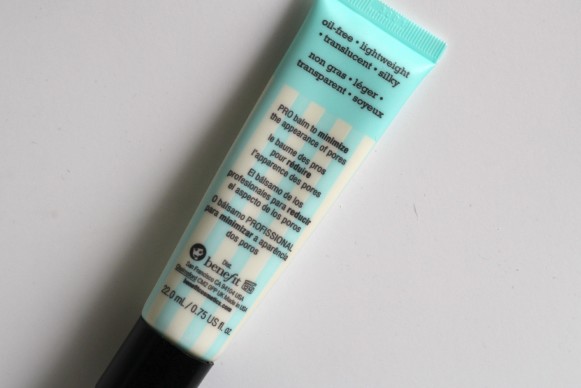 Disappearing pores is not exactly why I love the POREfessional so much. I love it, because it keeps my oily skin at bay and makes my foundation last a very long time without having to blot or powder. The texture and formula are so smooth and soft; it feels very silky to touch and makes the skin look completely matte. If my skin feels a bit dry, I always have to exfoliate prior to applying this product as it can accentuate the dry bits of skin. Lastly, I've had this product for months and while I use it quite often, I'm nowhere near to running low. Tiny dab is enough to cover my entire T-zone and cheeks.
Anyone else tried Benefit's the POREfessional?
Paula xx