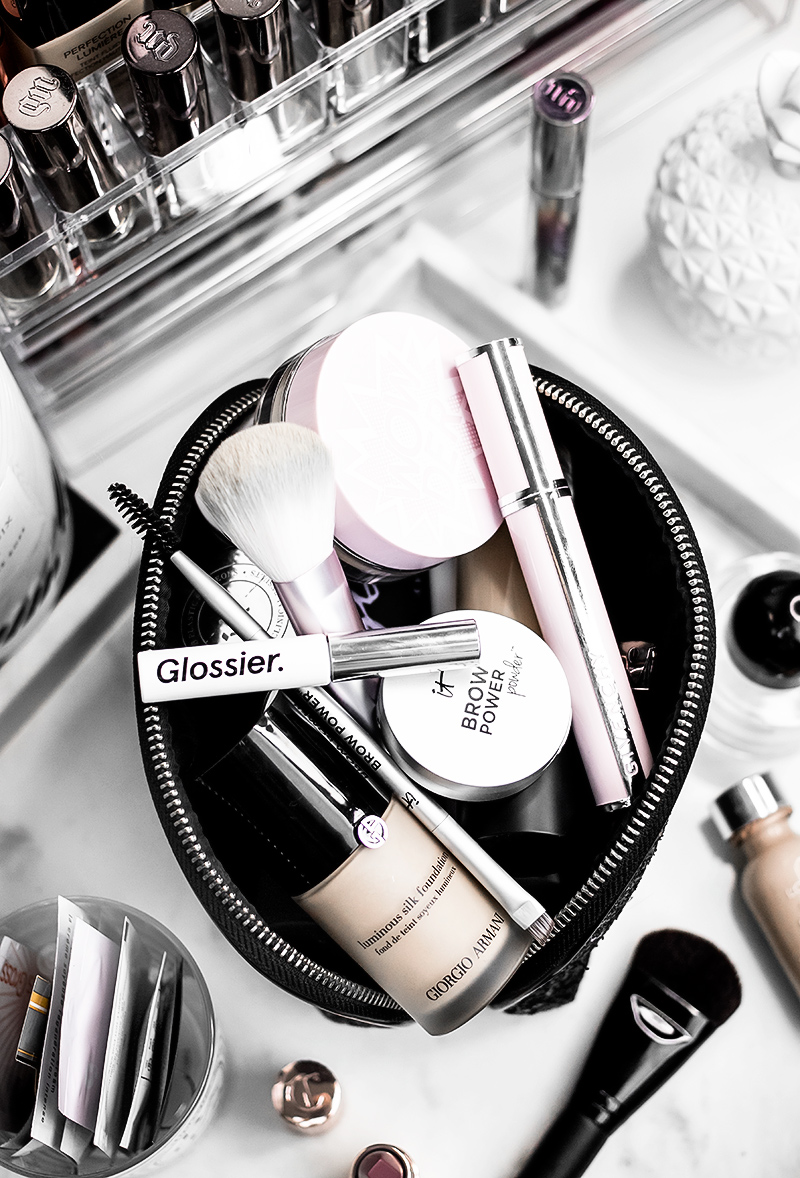 First thing's first: I gotta say thank you for all the love you guys showed me on my previous post, where I talked about my struggles with acne. It's been such a long journey for me, it's not something that's always easy to talk about and it made so happy to be able to share my results with you. You guys are seriously amazing!
Now, let's take a look inside this month's makeup bag. Wearing makeup is definitely a lot more fun when you're working with clear skin, that's for sure.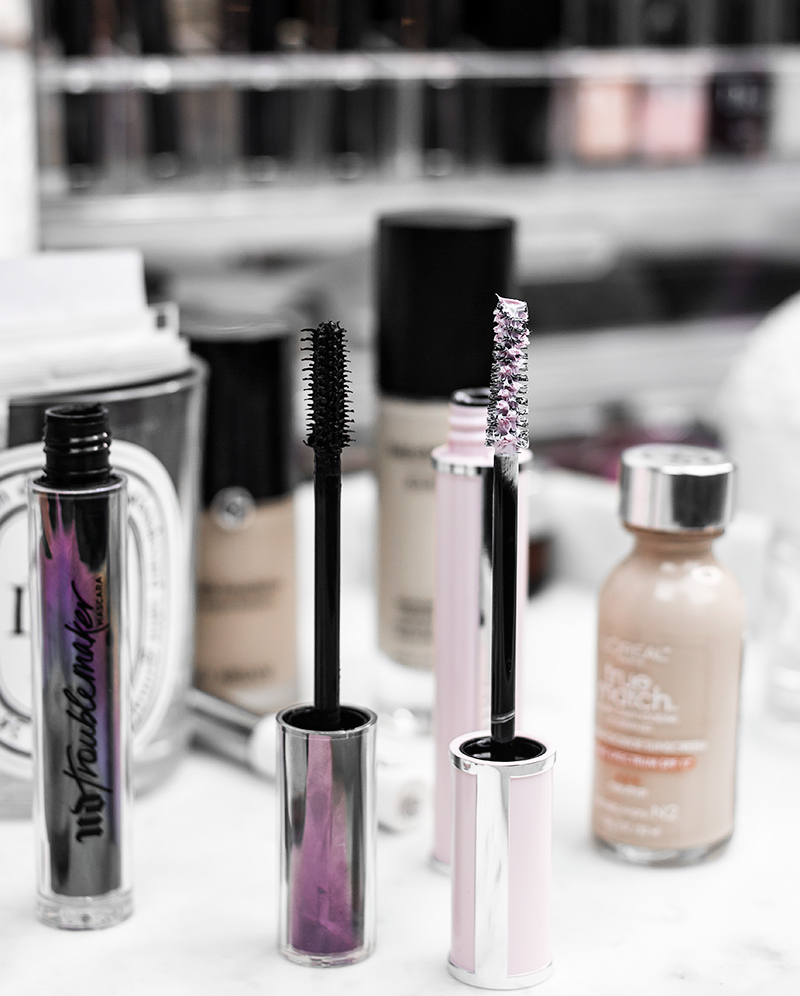 Urban Decay's Troublemaker($24.00)*- love the silicone brush of this mascara, it doesn't flake or smudge throughout the day, does a great job at separating the lashes and gives very nice length. I usually like a bit more lift with my mascara, but I really like this one.  It launches very soon (September 5th).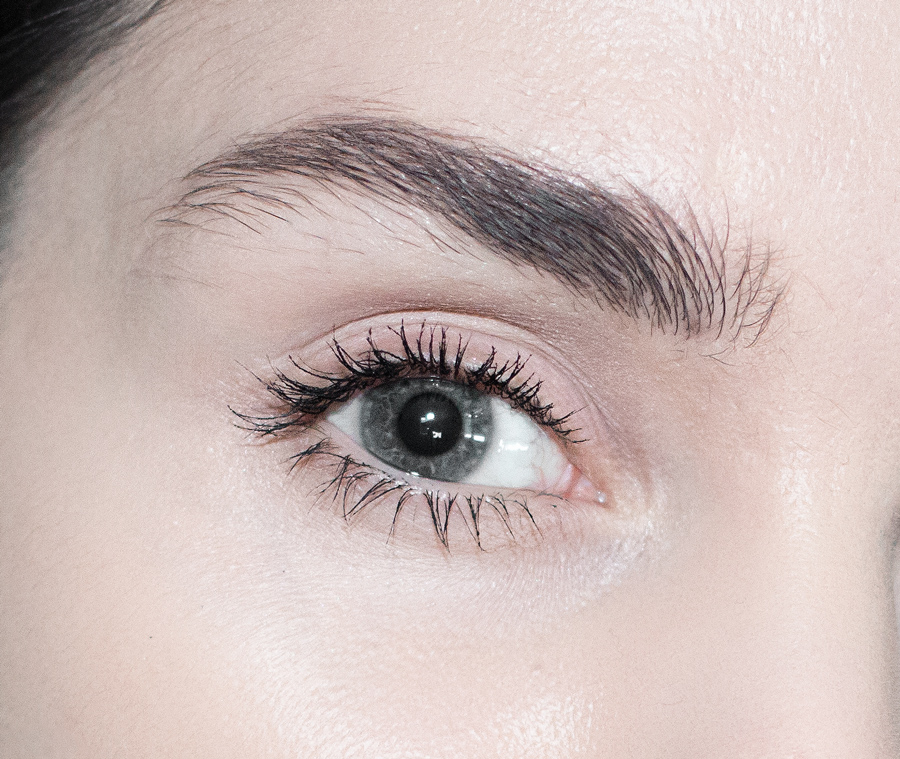 Urban Decay Troublemaker Mascara
Givenchy Base Mascara Perfecto ($29.00)*- this is a volumizing primer that gives a full look to your lashes, while also looking natural. I love that this doesn't make my lashes all sticky and clumpy, which is what some lash primers tend to do.
I've tried so many makeup setting sprays over the years and none come close to Urban Decay's All Nighter ($15.00-$32.00). At the moment my skin is still dry so I don't really have a problem with keeping my makeup in place, but I still reach for mists/setting sprays. All Nighter was also the only setting spray that worked for me when my skin was extremely oily- it does an amazing job at sealing the makeup without feeling sticky.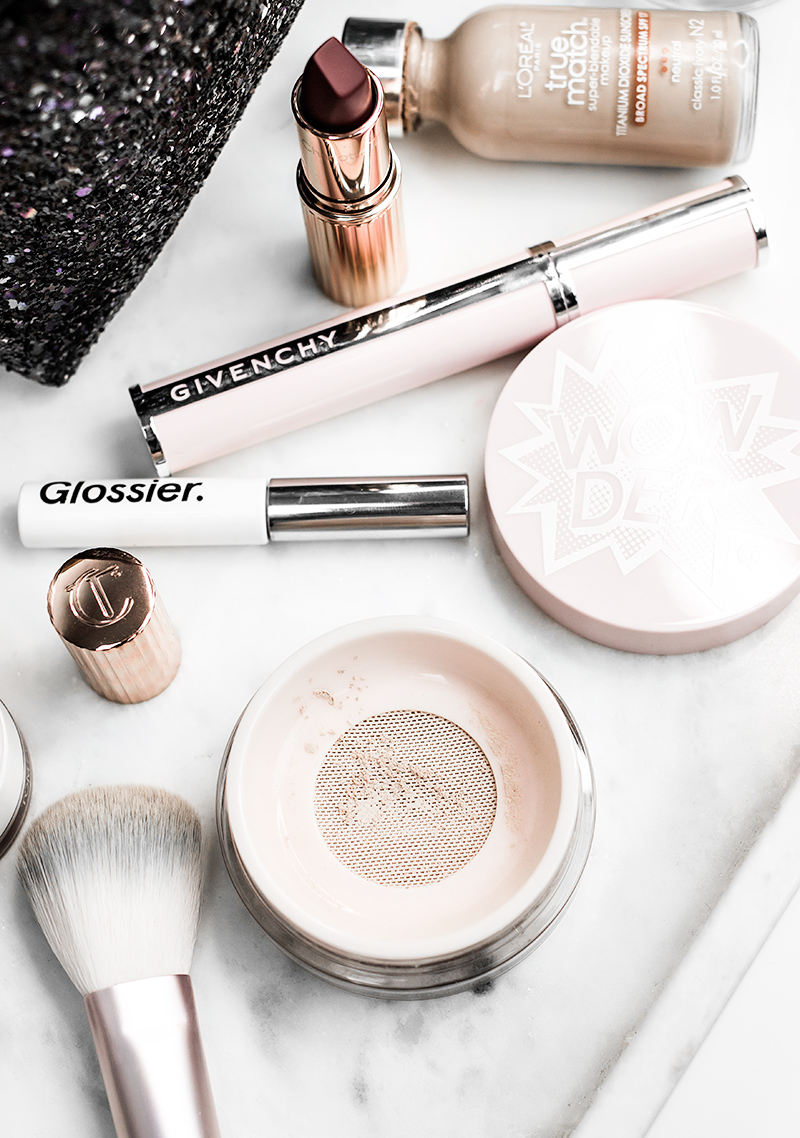 Glossier's Wowder ($35.00 for a brush duo)- still trying to make up my mind about this powder. Packaging is cute- love the little trampoline mesh that keeps the powder of spilling all over the place. The brush is soft and again, super pretty, the size is nice for setting your under eye concealer, but I usually prefer something much larger for setting my foundation. As far as the powder itself goes, it's nice, but I'm not sure what makes it "unlike any powder you've ever met" if I'm being honest. I picked up the shade Light/Medium and even though the powder is quite sheer, I wish Glossier created more than just three shades. I was hoping that this would be a bit lighter in terms of color. Feels and looks very natural, but again, not sure what makes this powder so special, but I guess that's just typical Glossier marketing. Love Glossier but can't understand why they always overhype their products so much.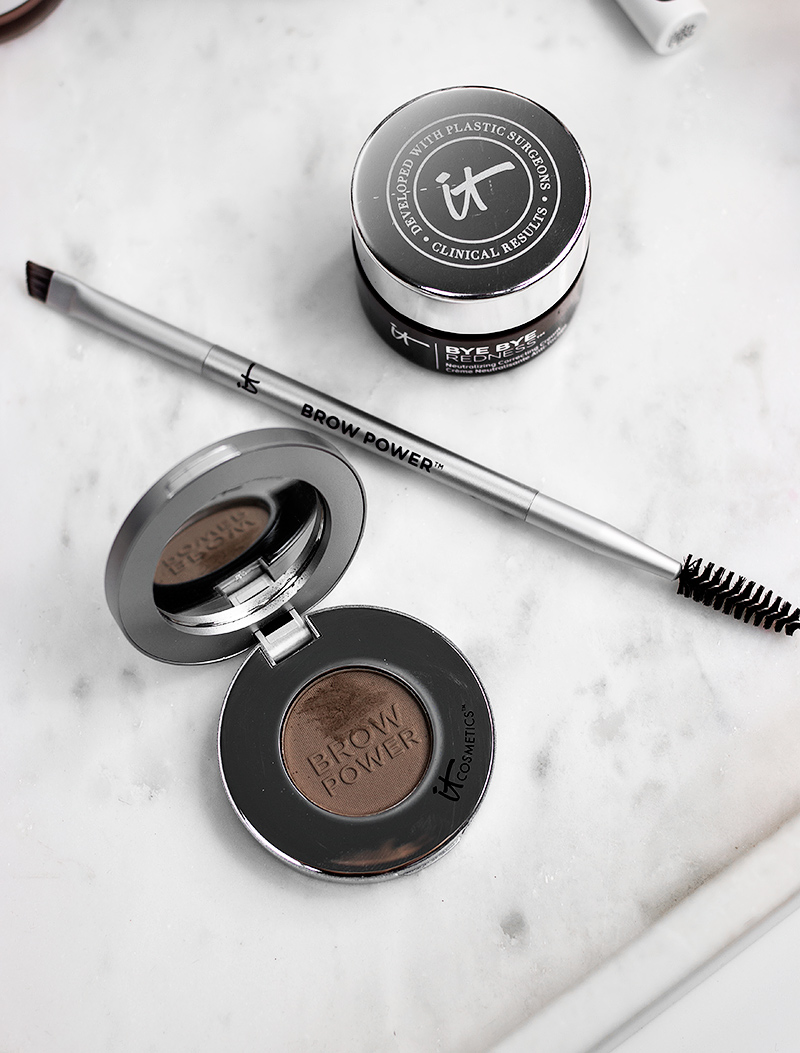 It's been a while since I reached for a brow pomade- I definitely love pencils and powders a lot more, since they give a more natural look and are much easier to work with when you're running short on time. IT Cosmetics Universal Brow Power ($24.00) pencil is one of my favorites (but you already knew that) and I'm also loving their new Brow Power Powder ($24.00).* It gives the same natural look in a universal, taupe shade. I usually set it with Glossier's Boy Brow in Clear ($16.00).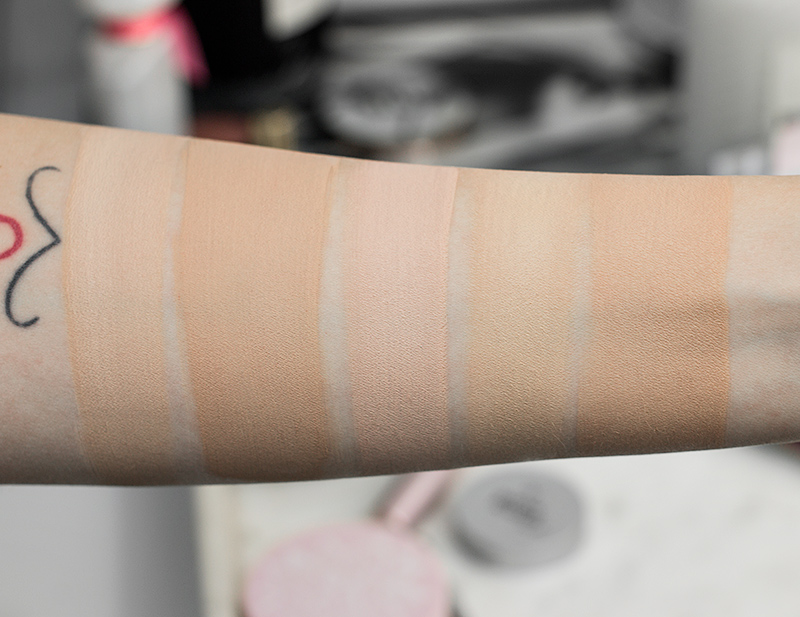 IT Cosmetics Bye Bye Redness Correcting Cream in Porcelain Beige, Light Beige, L'Oreal True Match in N2, BareMinerals BarePro in Cashmere 06, Armani Luminous Silk in 4.5.
Base products I reach for at the moment are IT Cosmetics Bye Bye Redness Correcting Cream ($32.00)* which gives amazing coverage but feels very light; L'Oreal's True Match ($9.99), Bare Minerals BarePro ($34.00)*and Armani Luminous Silk ($64.00) foundations. I already talked about pretty much all of these at some point, but just want to say a few words about Bare Minerals new BarePro foundation. I think it's best suited for oily and normal skin types and it gives an amazing coverage. As I am on the dry side, I do have to pay extra attention to my skincare when using this foundation. BUT, if you're oily, you are going to love it. My sister, just as me pre-Accutane, is very oily and she always complains that her foundation doesn't stay in place all day. Can't even tell you how many products I already talked her into buying that worked well for my oily skin- she just couldn't find anything that works. Until now. She picked up this foundation the minute I told her to get it and it's the only thing that will stay on her skin, all throughout her 12-hour shift at work. I also told her to get the brush- the Luxe Performance Brush ($30.00)* from BM, as I think it's one of the few brushes that will work with this foundation. BarePro has insane coverage but feels light and you kind of have to work fast when you blend it in. The Luxe Performance Brush is very dense, and the way you have to use it with this foundation is to sort of paint it on like you would with a paint brush (using downward strokes, rather than round, like you would with a kabuki brush). As crazy as it seems to me, I think I actually like this brush as much as my Beauty Blender, and I've been using it with a bunch of different foundations and it works well with all of them. This brush and foundation due is definitely something worth looking into if you have oily skin and want something long-lasting.
What's in your makeup bag at the moment?
This content includes referral links. Read my disclosure policy for more info.
This post contains gifted products/samples (*).