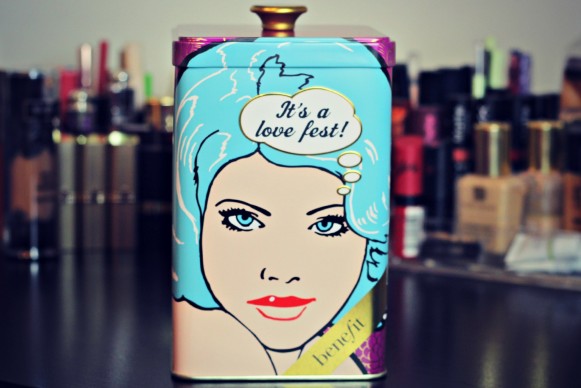 Who doesn't love a good deal, especially when it comes to high end makeup? This super cute tin can by Benefit Cosmetics comes with two full size products and two deluxe sample products. It costs only $36.00 and it has a value of $87.00. As I am typing this post, this deal is still available at Sephora.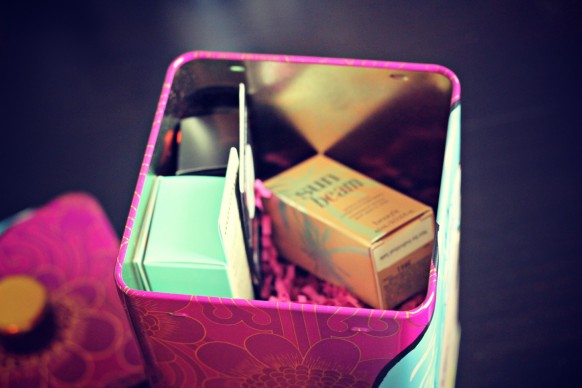 So what's inside?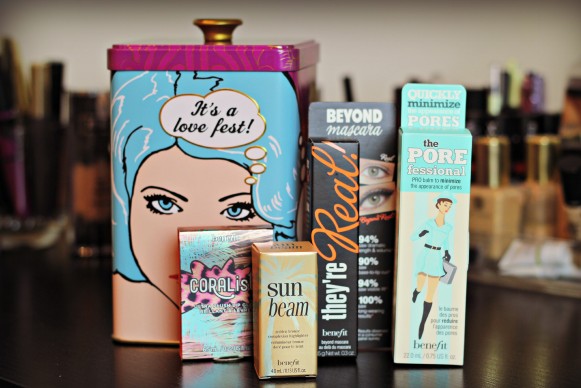 Full-sized "they're Real!" mascara, that everyone and their mama is raving about (sells for $23.00); Full-sized "POREfessional" primer (sells for $30.00) as well as a 0.22 oz sample of  Benefit's "Coralista" ultra plush lip gloss and a 0.13 oz Sun Beam highlighter.
I wanted to try the POREfessional primer for a very long time and almost bought it two weeks ago, but thought that $30.00 was just a little pricey (especially not having tried the product before). When I saw this little "It's a love fest!" deal, I knew I had to put my hands on it. For only $6.00 more I had a full-sized mascara, a lipgloss, highlighter and a super cute can.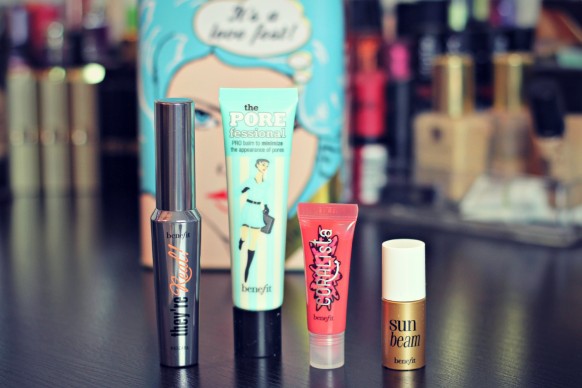 I think that this deal is most definitely worth taking advantage of, while it's still available :)
Paula xxx