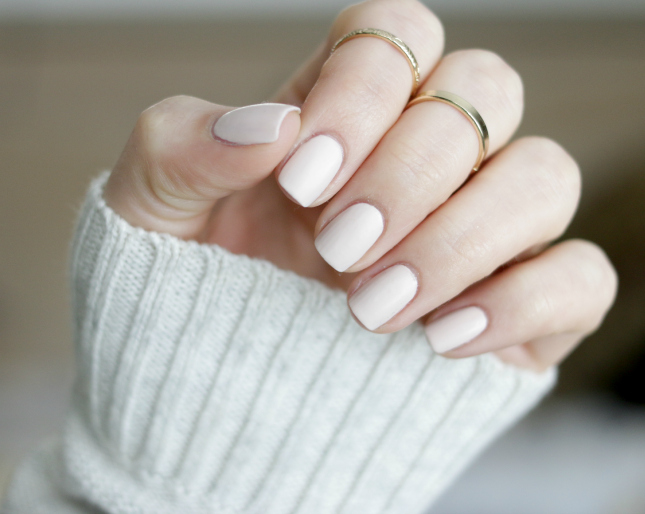 Essie Cashmere Matte Collection: "Wrap Me Up"
You guys know how much of an Essie-holic I am. When I saw that Essie is coming out with a Cashmere Matte collection I was beyond excited. You would laugh at me, if you knew how many drugstores I visited looking for these polishes.
I finally found these at a display at CVS, and grabbed the only one that was left: Wrap Me Up.  If I were to find all six shades (Comfy in Cashmere, Wrap Me Up, Just Stitched, All Eyes on Nudes, Coat Couture and Spun in Lux) I probably would have bought all of them. I'm glad I didn't.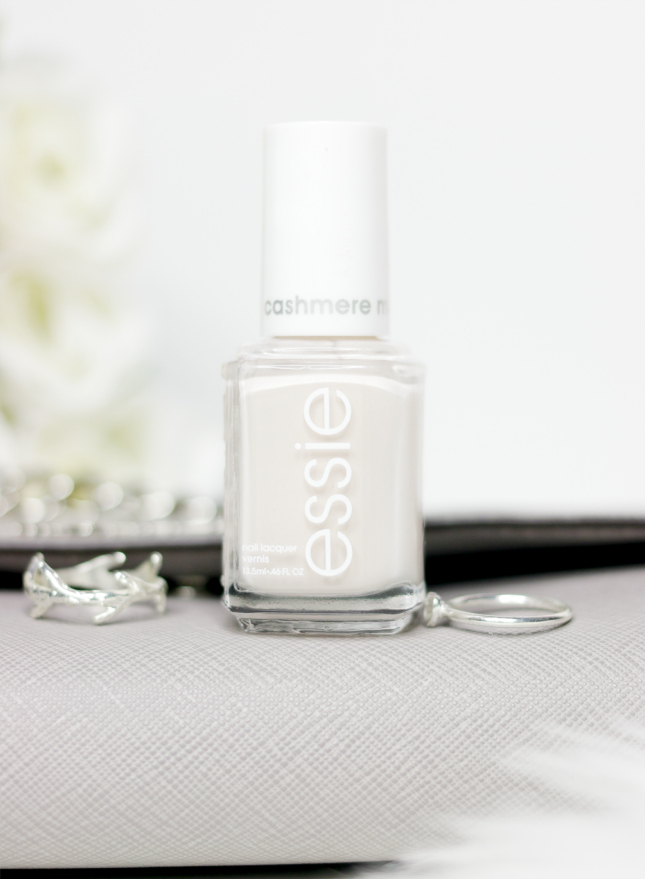 Essie Cashmere Matte Collection: "Wrap Me Up"
I don't think I've ever been disappointed by an Essie product, not until I tried this polish. I was expecting Essie to deliver on its promise of "a satin-matte texture and a subtle but spellbinding micro-iridescent finish, this collection is sure to inspire you to epic fashion heights". It did not. "Wrap Me Up" is a gorgeous, gorgeous color (very similar to "Urban Jungle", which as you guys know, I love) with a horrible, horrible formula. I found the formula to be incredibly difficult to work with and the finish did not resemble a "satin-matte" texture, it was very matte and very flat. The formula felt old. It was thick, streaky and I had to use three coats to have somewhat of an even coverage. I really had high hopes for this collection, I think all the colors are stunning, but I'm definitely not planning on buying any more colors from Cashmere Matte collection.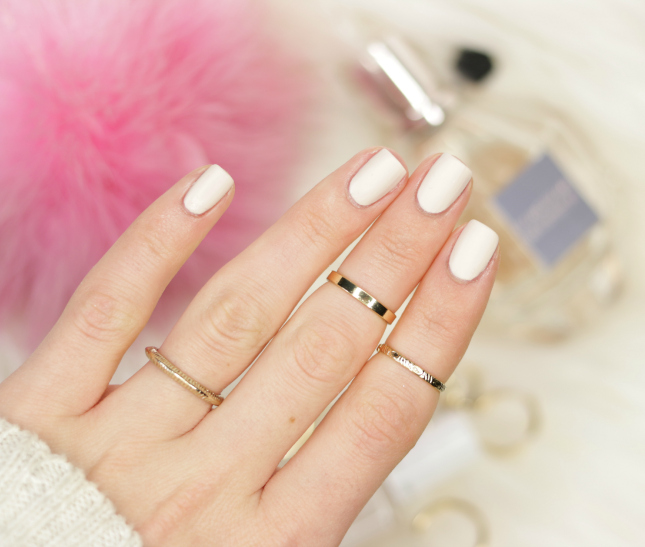 Essie "Wrap Me Up"

I love the idea of a "satin-matte" finish, but I guess I'll just stick to a clear, matte top coat that I can use with any nail polish color I wish. It's such a shame about this collection, I truly think that the colors are gorgeous, I just wish the formula wasn't as streaky and thick.
Edit: Just to give you guys a little update, I realized that I haven't mentioned anything about the staying power of this polish.. It chipped a few hours after I painted my nails. I never had this happen with an Essie nail polish before :(.