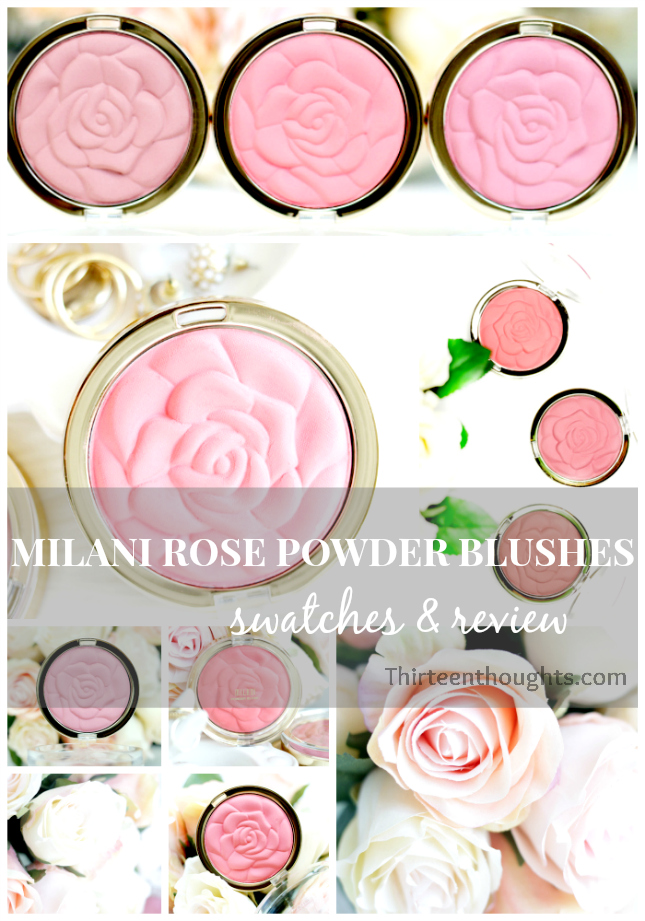 Milani Rose Powder Blushes-Permanent Shades

Milani has made their Limited Edition Rose Powder Blushes a part of their permanent collection for 2015. When these Rose Powder Blushes by Milani were released as limited edition both in the Summer of  2013 and the Summer of 2014, I was not able to get my hands on them (surprise, surprise, they were SOLD OUT everywhere). As soon as I saw that they're a part of a permanent collection, I picked up all three shades: Coral Cove, Tea Rose and Romantic Rose. Being quite crazy about Milani's Baked Blushes I couldn't wait to try their Rose Powder Blushes. They just look so stunning and have such gorgeous packaging.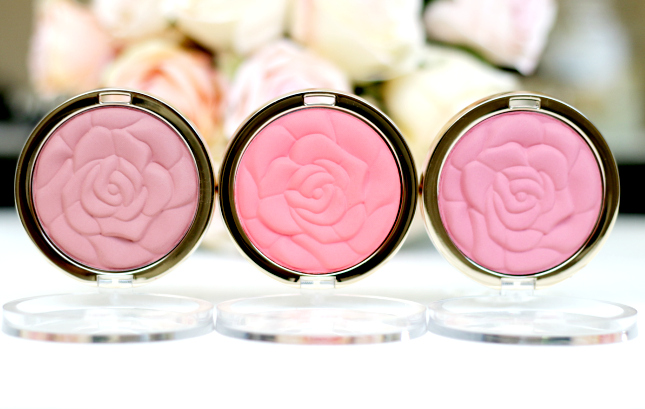 Romantic Rose, Coral Cove and Tea Rose
These are nothing like Milani's Baked Blushes. Instead of a smooth, luminous finish they have a nice, very much powder-like, matte texture. The formula can be a bit drying and I'd definitely recommend using it on top of a base such as foundation. Once applied it looked great, but I'm not quite sure how it would work with very dry skin types. I also have to use a very light hand with these, they are very pigmented and the color payoff was crazy, almost a bit too much. I noticed that the amount of color payoff did differ between the shades; Coral Cove had the best pigmentation, while Tea Rose had a bit of a less color payoff, but it was still very highly pigmented, which means that it's very easy to overdo it with these.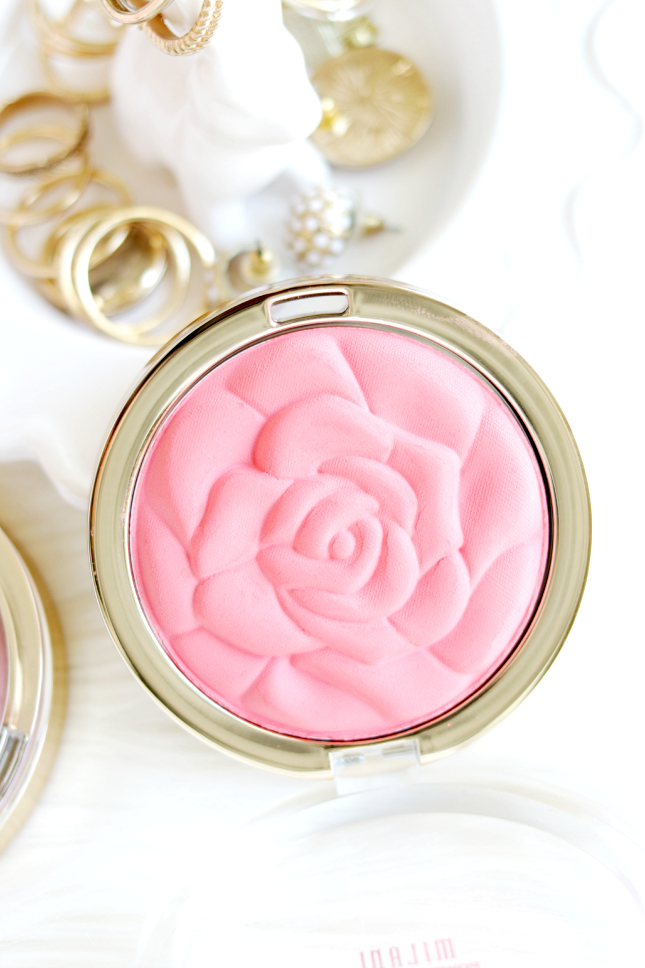 Coral Cove in direct sunlight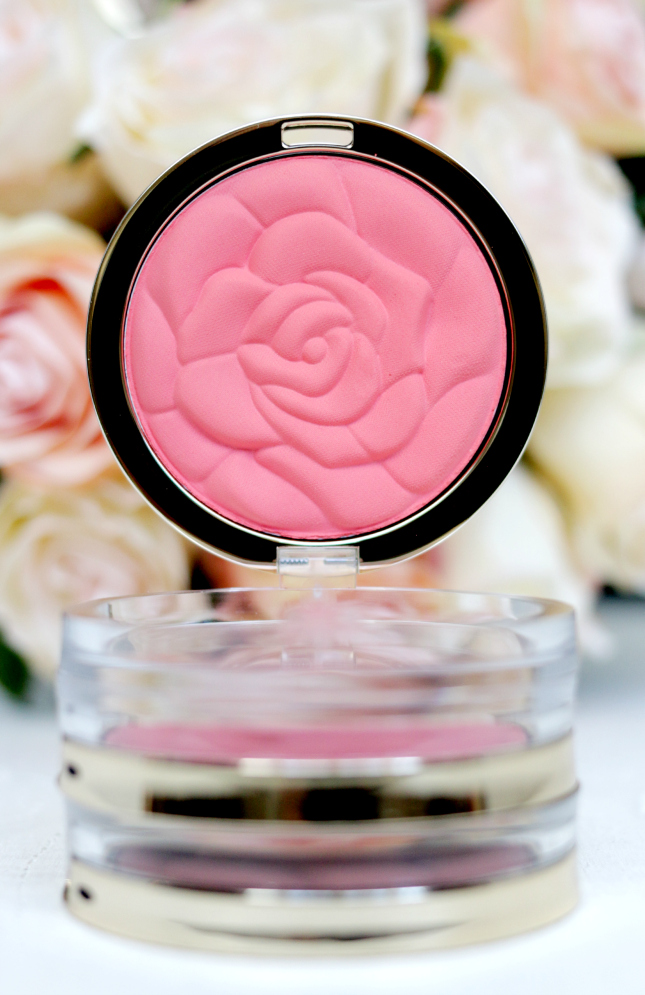 Milani Coral Cove Rose Powder Blush
Coral Cove is a bright, orange coral shade. I think that for me and my skin tone, it's definitely more of a Summer shade because of how bright it is.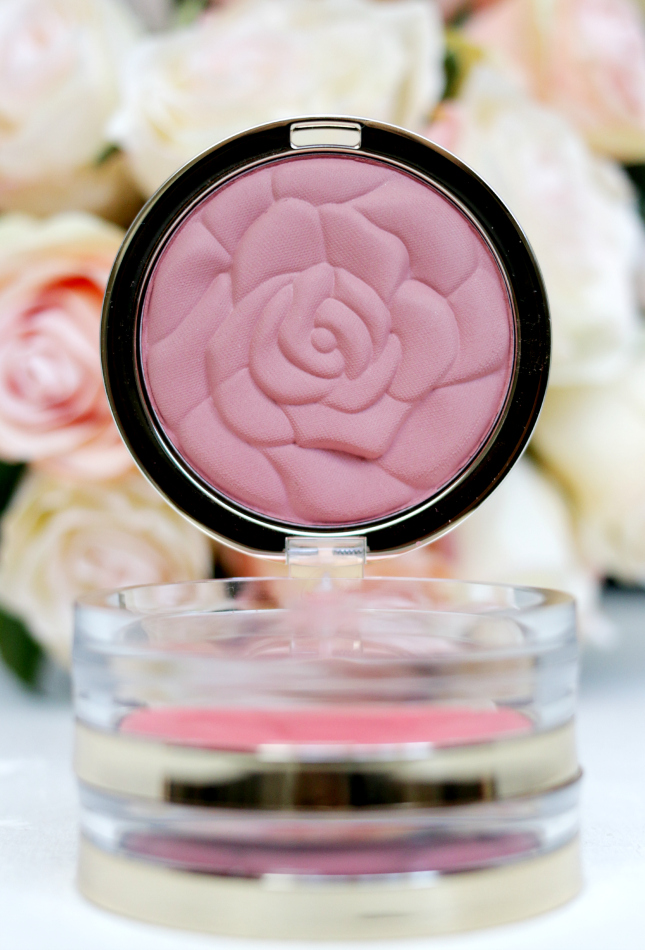 Milani Romantic Rose Rose Powder Blush
Romantic Rose is a stunning pink-mauve shade that works nicely with my skin tone, especially for an everyday use.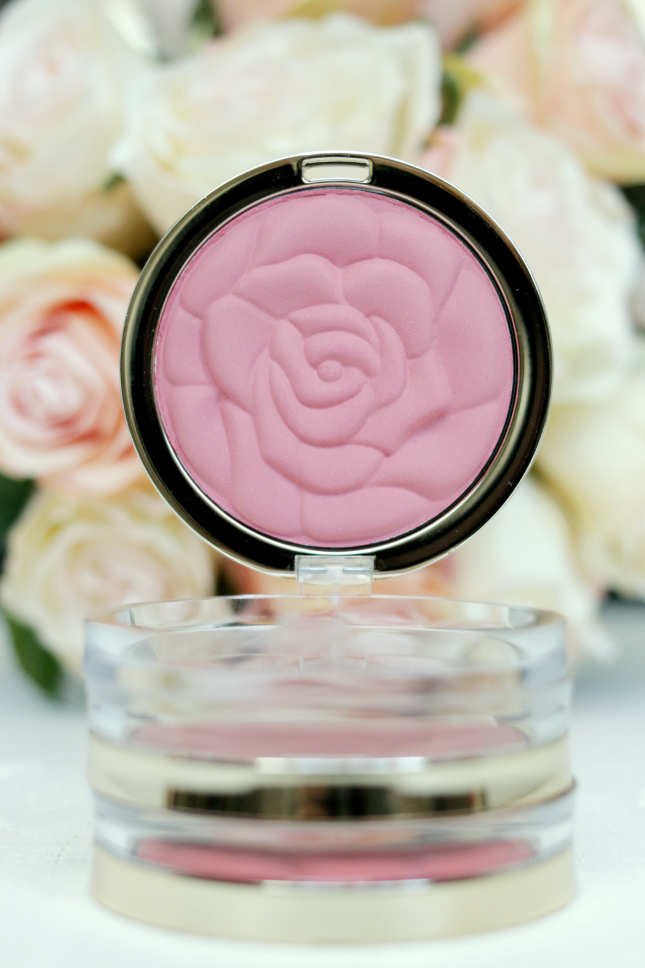 Milani Tea Rose Powder Blush
Tea Rose is a light, rose-pink shade that seems to be universally flattering.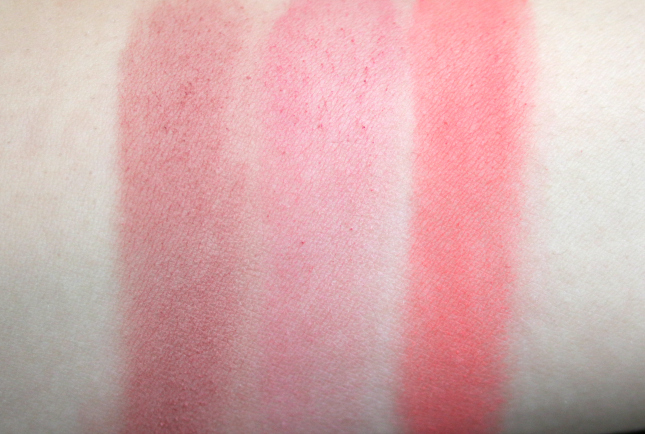 Romantic Rose, Tea Rose and Coral Cove
 I found these Coral Cove at Walgreens and Tea Rose and Romantic Rose at CVS. They sell for around $7.99 (it varies from store to store, I noticed) for 0.60 oz of product, which is great. I love these, even if the formula can be a bit dry the colors are still gorgeous and the products stays on nicely for a few hours. Have you guys tried these blushes? What are your thoughts?