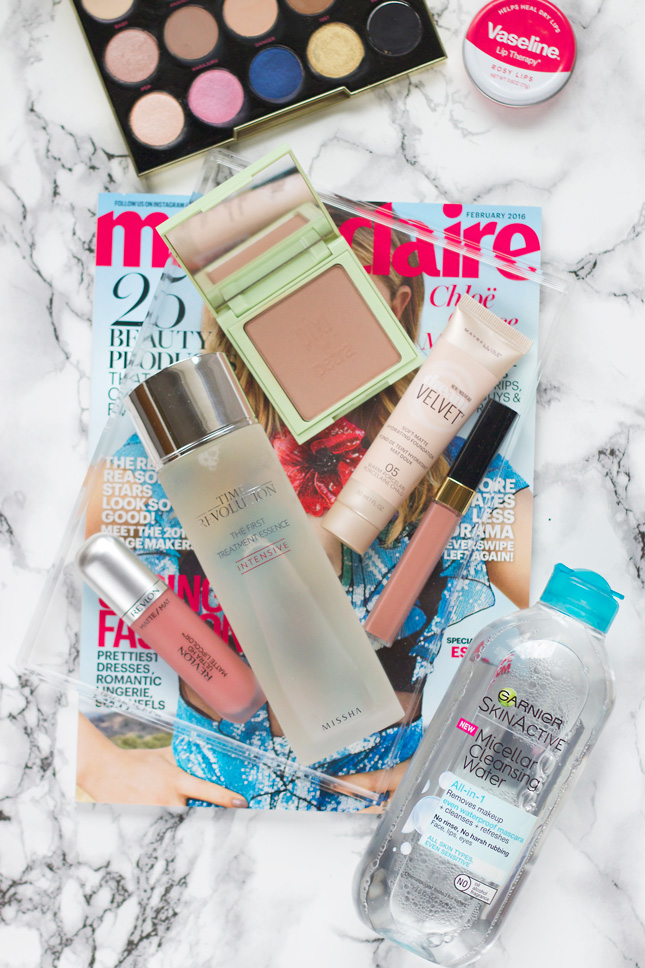 This month's Lovin' Lately post is a nice mix of drugstore and high-end products.
GARNIER MICELLAR CLEANSING WATER
Just like many other beauty lovers, I couldn't wait for Garnier Micellar Cleansing Water to become available in the US. I've heard and read so many amazing things about this product, and I have to say that it didn't disappoint. I picked up the waterproof version and I already found so many uses for it; cleaning up eyeliner wing, taking off makeup, removing swatches from my arm, removing stubborn lipstick. Someone on my Instagram suggested to use this as a spot-treatment for makeup brushes and it worked  great for me. When I use this to remove my makeup, I always follow up with my cleanser. The Micellar Water does remove all traces of makeup, doesn't irritate my skin, but I just have do a double cleanse, every single time I remove my makeup.
REVLON ULTRA HD MATTE COLOR
I picked up a few of these (see this post), but Seduction is definitely my favorite shade. I love the color, the formula, the packaging and even though I wouldn't agree that the formula is entirely matte, I still really like it.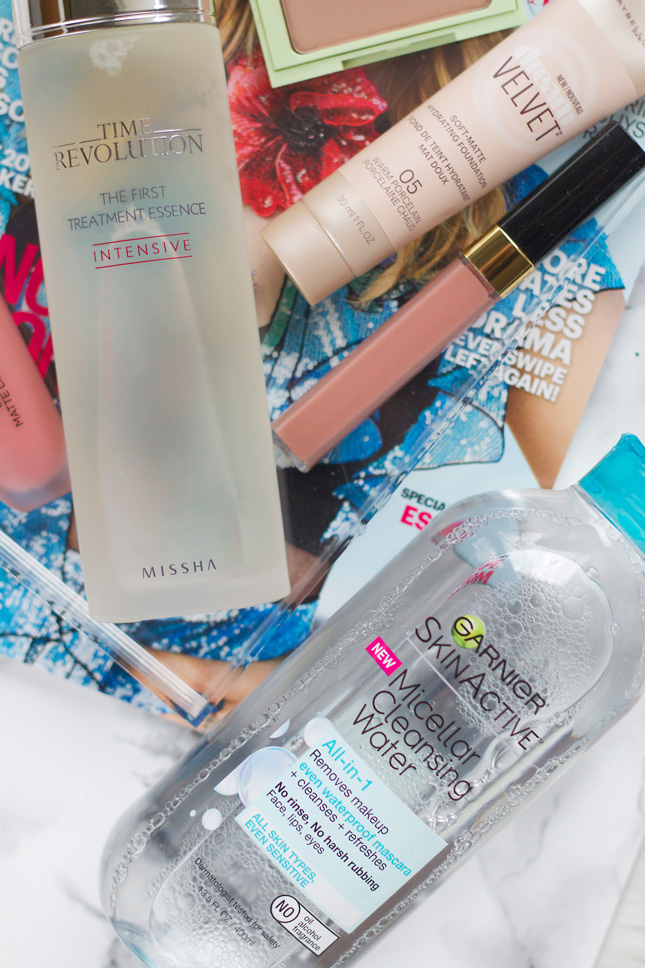 MAYBELLINE DREAM VELVET SOFT-MATTE HYDRATING FOUNDATION
I just reviewed this foundation in my previous post and I have to say that I was pleasantly surprised at how much I loved this product. It's a perfect "everyday" foundation that blends nicely and leaves a very nice finish. You can read more about it right here.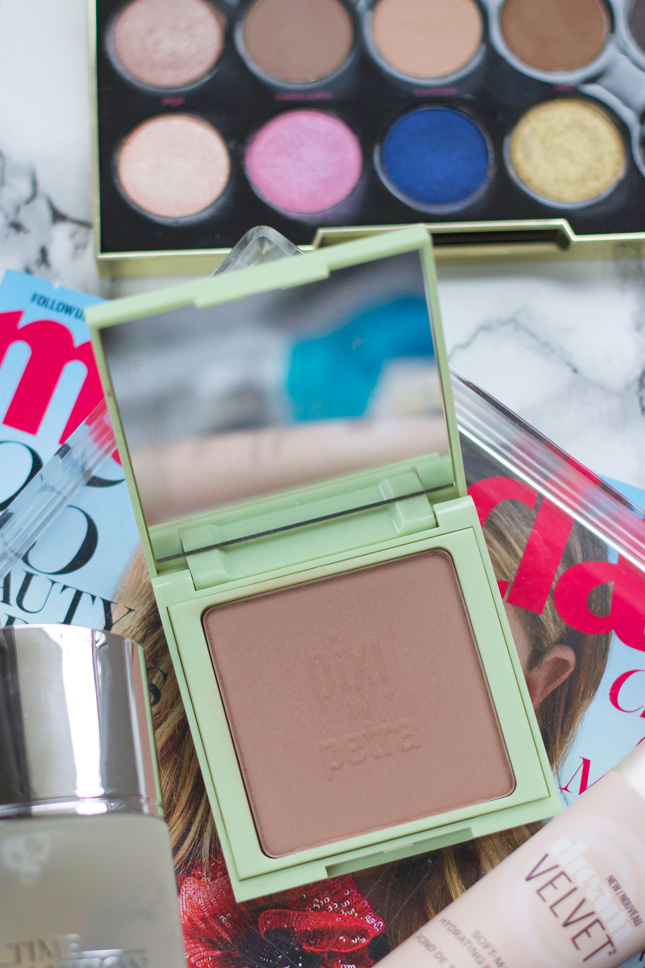 PIXI NATURAL CONTOUR POWDER IN SHAPE AND SHADOW
This is probably one of my favorite Pixi products. It has a great formula and the shade is really perfect for those with light skin tones. I know that it can be a struggle sometimes, finding a bronzing powder that looks natural on pale skin- this one definitely does.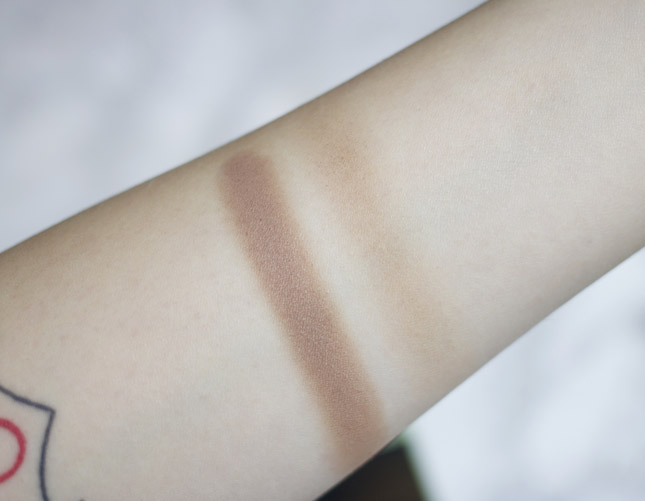 MISSHA  TREATMENT ESSENCE
I can't even begin to tell you how much I love this essence. It works just as good as the SK-II Treatment Essence but comes at a much lower price. It's soothing, calming and leaves my skin feeling incredibly smooth.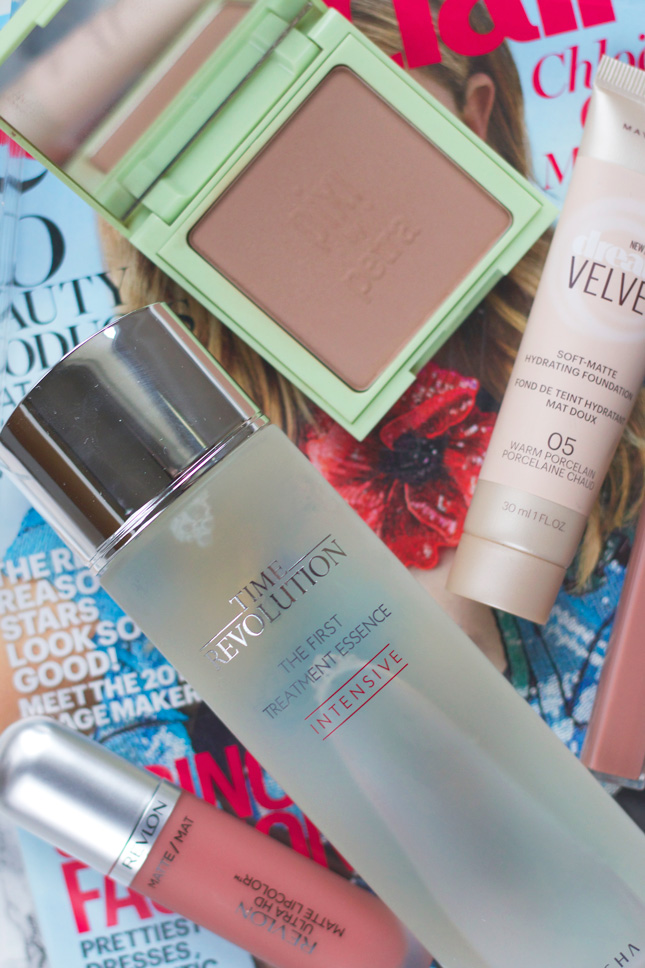 UD X GWEN STEFANI PALETTE
This is yet another product that I've recently reviewed and also one that I've using quite a lot over the last couple of weeks. I love pretty much everything about this palette. For my review and swatches click here.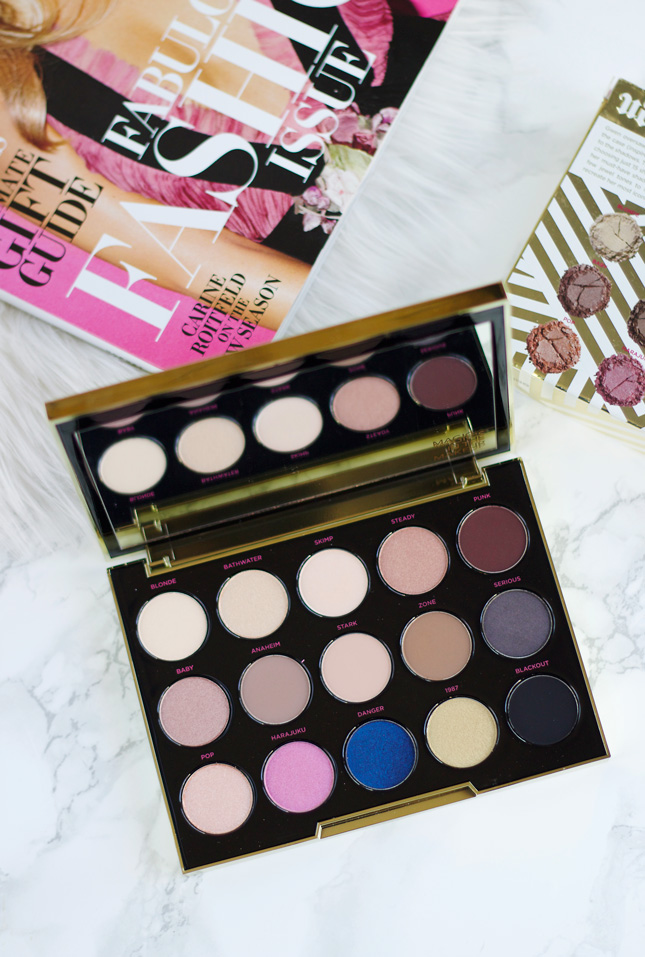 VASELINE LIP THERAPY-ROSY LIPS
So this is a product that I've been loving for years, and I also talked about it a few times here on the blog. The reason why I'm mentioning it in this post, is because it previously came in a  horrible packaging that made it impossible to get the product out, unless you have baby hands like my sister. This new tin-packaging is definitely an improvement and I'd love to see some version of this come in a  tube.
CHANEL GLOSSIMER IN 206 BEIGE STAR
I don't use too many glossy lip products at the moment, but this lipgloss from Chanel is absolutely stunning. This was actually a little gift from my mom and I have to say that she couldn't have picked a prettier color. It's nude with some red-browny tones that looks gorgeous with my skin tone. Doesn't look too brown or dark, it's just perfect.
What are some of the products that you're obsessing over lately?